Brian McFadden attacks Kerry Katona in bizarre Twitter rant
The furious former Westlife star took to Twitter for an uncharacteristic rant at Kerry Katona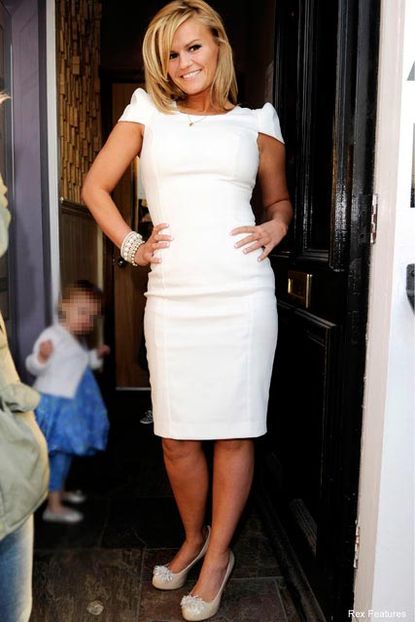 (Image credit: Rex Features)
The furious former Westlife star took to Twitter for an uncharacteristic rant at Kerry Katona
Brian McFadden took to Twitter at the weekend, going on an uncharacteristic rant at Kerry Katona.
The former Westlife star was said to be furious at a series of tell-all interviews his ex-wife has given.
SEE MORE SCANDALOUS CELEBRITY SPLITS HERE!
In the latest, Kerry describes how he has almost no relationship with their daughters, Mollie and Lily-Sue.
'He phones the girls about five times a year but Lilly doesn't really know who he is,' Kerry revealed.
'I'm not bitter, I'm just sad for him. He's missing out on two amazing girls.'
But it seems this finally tipped Brian over the edge, and he let out a furious Twitter rant.
'FACT... I call my girls at least twice a week and have a beautiful relationship with my daughters,' the fuming star Tweeted.
'I've kept my silence too long and I can't keep it any more.
'It's killing me and my beautiful fiancée and my mum and dad and friends. ENOUGH.'
Brian also, added: 'Kerry Katona, you are dead to me!'
Oh dear.
But it seems the star eventually thought better of his acid comments, as they were later deleted from the site.
'He took the comments down because he doesn't want to stoop to Kerry's level,' a friend told the Sun.
'It's unlikely they'll ever speak again.'
What do you think of Brian's Twitter rant? Should he be in charge of the children, or are they better off with Kerry Katona? Let us know your thoughts in the comments box below.
FOR ALL THE LATEST CELEBRITY GOSSIP FOLLOW US AT TWITTER.COM/MARIECLAIREUK
Celebrity news, beauty, fashion advice, and fascinating features, delivered straight to your inbox!