Brad Pitt: 'I wasn't living an interesting life' with Jennifer Aniston
Mr Pitt has finally spoken out about the breakdown of relationship in a new interview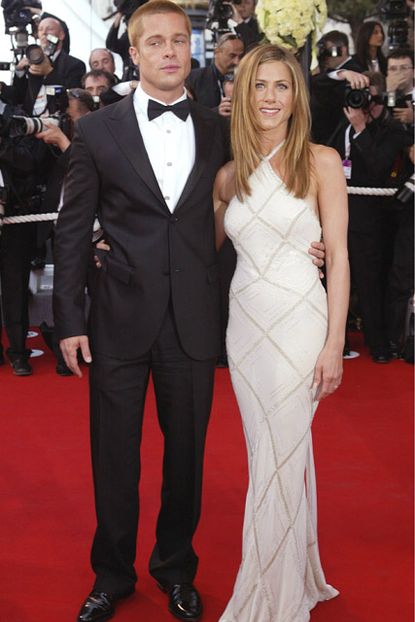 (Image credit: Rex Features)
Mr Pitt has finally spoken out about the breakdown of relationship in a new interview
He has remained notoriously quiet on the breakdown of his marriage to Jennifer Aniston, but Brad Pitt has finally spoken out about the relationship in a new interview, revealing he 'wasn't living an interesting life,' with the actress.
Hinting at the reasons behind the split, Brad told American magazine Parade he had been 'trying to pretend the marriage was something that it wasn't,' adding that having children with Angelina Jolie was one of the 'smartest things' he ever did.
'It became very clear to me that I was intent on trying to find a movie about an interesting life, but I wasn't living an interesting life myself,' the Moneyball actor told the magazine.
'I think that my marriage (to Aniston) had something to do with it. Trying to pretend the marriage was something that it wasn't,' he said, adding he felt 'pathetic' trying to come to terms with his celebrity status during his early years with Jen.
'I spent years trying to hide out, trying to duck the full celebrity cacophony,' Brad explained. 'I got sick of sitting on a couch, holding a joint, hiding out. It started feeling pathetic.'
On his relationship with Angelina Jolie, Brad gushed: 'She is such a great mum. Oh man, I'm so happy to have her.'
He added: 'I'm satisfied with making true choices and finding the woman I love, Angie – and building a family that I love so much.
'A family is a risky venture, because the greater the love, the greater the loss… That's the trade-off. But I'll take it.'
Since Brad's interview went to press, the actor has released a statement, clarifying his controversial comments about Jen.
'It grieves me that this was interpreted this way,' he said in a statement earlier today.
'Jen is an incredibly giving, loving, and hilarious woman who remains my friend. It is an important relationship I value greatly. The point I was trying to make is not that Jen was dull, but that I was becoming dull to myself - and that, I am responsible for.'
What are your thoughts on Brad's latest interview? Let us know in the comments box below.
JENNIFER ANISTON LIFE IN LOVES
Celebrity news, beauty, fashion advice, and fascinating features, delivered straight to your inbox!