Brad Pitt: I want to marry Angelina Jolie
The actor confesses that he and Ange are ready to walk down the aisle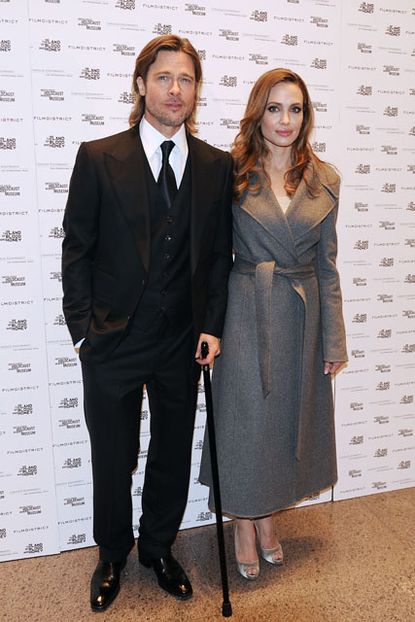 (Image credit: PA)
The actor confesses that he and Ange are ready to walk down the aisle
We'd long given up on the idea of Brad Pitt and Angelina Jolie getting married, but it seems a wedding day could be looming in the not too distant future.
For the first time, Pitt has confessed his desire to wed his longterm partner in an interview with The Hollywood Reporter.
He said: 'We'd actually like to, and it seems to mean more and more to our kids.
'We made this declaration some time ago that we weren't going to do it till everyone can. But I don't think we'll be able to hold out. It means so much to my kids, and they ask a lot.
But it's not only his six children that are the reason behind his change of heart.
He added: 'It means something to me, too, to make that kind of commitment... To be in love with someone and be raising a family with someone and want to make that commitment and not be able to is ludicrous, just ludicrous.'
The actor, who's been nominated for a Best Actor award at this year's Oscars, also spoke about the possibility of the couple adding a seventh child to their brood.
'We haven't closed the book on it,' he said. 'There's a really nice balance in the house right now, but if we see the need and get that lightning bolt that says, "We can help this person; we could do something here."'
Do you think Brad and Ange shoald tie the knot? Or are they better off as they are? Let us know in the comment box below...
OUR FAVE BRAD PITT & ANGELINA JOLIE MOMENTS
Celebrity news, beauty, fashion advice, and fascinating features, delivered straight to your inbox!