On the hunt for a hot sex position? These are the 8 best for intense orgasms, according to a sex expert
Spice things up with these new moves.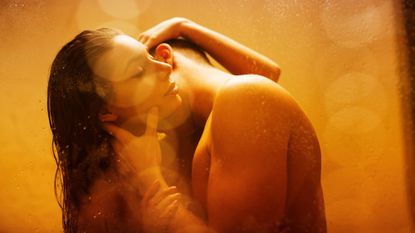 (Image credit: Getty Images)
If you're on the hunt for a hot sex position to try, know this: you're not alone. In a survey by fem tech brand HANX, 48% of people admitted they'd given new things a go in the bedroom in the last few years.
A similar study of 2,000 individuals by sexual wellness brand Lovehoney found 52% of couples to be more sexually adventurous, with 57% of couples sexting and 32% enjoying video sex sessions together.
While some have tried their hand at bondage for beginners, pegging, and tantric sex, others sent nudes and explored ethical porn. Basically, the last few years have made us more sexually experimental and eager to try new things.
Keen to do the same but stuck for inspiration? Look no further. We've asked a sex expert to round up some of their go-to positions for you to *bookmark for later* and have a go at.
Our guide to sex positions for overcoming sexual issues might also come in handy. Do check out our guides to the best sex toys, best lubes, best condoms, and best vibrators, too - because there's nothing worse than falling short at the final hurdle, eh..
Looking for a hot sex position? 8 to try tonight
Oloni is a sex expert, author of The Big O and host of the Laid Bare podcast - so it's fair to say she knows a thing or two about what makes a sex position satisfying.
Below, she shares eight hot sex positions to bookmark and try tonight. Don't say we aren't good to you.
1. The Sofa Surfer sex position
What? Get ready for some proper sexual satisfaction with this position. Don't worry, it's really easy and will hit your G spot, too.
How? "The receiving partner sits on the armrest of a sofa and carefully lowers their upper body down onto the seat, with their legs straight and raised. The giving partner stands in front of the receiving partner's bum and places their legs on their shoulders while wrapping their arms around the thighs," Oloni shares.
"The angle of the receiving partner's hips allows the giving partner to penetrate them deeply and target those all-important internal hot spots with relative ease for explosive results. The pace can be set by the giving partner, and they can also free up a hand for stimulation of external erogenous zones such as the nipples, clitoris, penis or testicles."
2. The Airplane sex position
What? In the mood for an intense orgasm? You're in the right place thanks to this move. According to the pro, this sex position is one of the best for deep vaginal penetration, plus frees up both you and your partner's hands for more play.
How? "The giving partner sits on the floor with their legs spread open," explains Oloni. "The receiving partner sits on top of the giving partner with their back to them and their legs straight and spread wide apart."
3. The Bear Hug sex position
What? Like satisfying those deep, hungry internal spots? Then you'll love the Bear Hug. You can choose your intensity - and depth - it's a good one to tailor to your needs.
How? "The receiving partner stands and raises one leg in a bent position to help welcome the giving partner in, using a wall or bed for support depending on how upright they wish to be," shares Oloni. "The giving partner stands behind the receiving partner in a tight hug and penetrates them, holding onto the waist of the receiving partner to draw them in close."
Shop MC UK's go-to sex toys
Smile Makers The Artist Rabbit Vibrator
"This toy was designed for intuitive and unique power. You can control the internal and external heads independently, choosing from four different modes for the two heads. And lastly, the angle between the two heads can be adjusted to create an intimate fit," says Cecile Gasnault from Smile Makers.
Like the sound of a rich and indulgent oil that smells delicious, too? The Coco de Mer products are always top of the range. Add this specific one to basket to scent your intimate moments with notes of fig and orange blossom.
This was chosen as one of the best bullet vibrators out there by experts for our best bullet vibrators round up. It offers intense and powerful vibrations that can lead to huge orgasms while being small enough to be used by beginners or during partnered sex.
4. The Mirror Mirror sex position
What? Oral sex can be really good - when done right. The Mirror Mirror move allows both you and your partner to go to town on pleasuring each other simultaneously with their mouths and hands. Top tip from the sex-pert: take it in turns to go on the top or bottom, and mix it up with oral and hand stimulation of each other's hot spots.
How? "The top partner goes on all fours in a slightly raised position, with their knees apart and on the floor, and their hands placed shoulder-width apart and also on the floor," shares Oloni. "The bottom partner lies down on their back with their head between their partner's legs and their own legs bent at the knees and hip-width apart. The bottom partner can grab hold of the top partner's buttocks to help guide them in."
5. The Pelvic Pike sex position
What? After a more intimate, sexy vibe? Enter stage right the Pelvic Pike. It's for the flexible and not for the faint-hearted.
How? "One partner lies on their back with their legs in the air. The other partner faces the reclining partner in a seated position with their knees apart, and leans into their partner's raised legs, while positioning both crotches together for rubbing or penetration," she shares.
Her advice? "Take it nice and slow with sensual grinding of your pelvises, or explore vaginal or anal penetration, adjusting the depth of penetration with a raise or lowering of the reclining partner's hips."
6. The Yin and Yang sex position
What? Do you get turned on by external stimulation? Then the Yin and Yang will be right up your street, promising to help you rub, thrust or tease your way to the ultimate orgasm.
How? "One partner lies on their back with their legs spread apart. The other partner lies on their side and faces the opposite direction, positioning their body so it looks like two pairs of scissors crossing each other, touching at the base where the blades would meet," she shares.
"This scissor-like position is usually associated with two people with vulvas rubbing against each other, but Yin and Yang is fantastic for all genitalia types, whether vulva to vulva, vulva and penis, or penis and penis."
"Rub against each other, indulge in penetrative sex, explore the position as part of foreplay, grind against other body parts or let hands go to town on stimulating all of those pleasure-hungry external hot spots – Yin and Yang is to be interpreted to suit your desires."
Shop more of MC UK's go-to toys
Jordan Dixon, clinical psychosexual and relationship psychotherapist at The Thought House, shares that lots of her clients rave about the Satisfyer. FYI, it's an oral sex stimulator and as close as you'll get to the real thing in machine-form.
Scotty Unfamous, an award-winning erotic romance author and sexfluencer, says that the Bed Geek wand is surprisingly quiet, powerful, and have lots of different settings to enjoy.
7. The Lucky Dip sex positions
What? This one sounds fun. Each of you writes down a favourite and achievable sexual fantasy on a post-it note, folds it up and puts it in a jar. Try ten suggestions each and then each week take it turns to pick out one of the surprises and do them for real.
How? "If that sounds too complicated or demand, just do little things to make sure your partner knows that sex is important to you," Oloni recommends. Remember - trying the hottest sex positions is meant to be just that. Hot.
8. The Main Course sex position
What? Date nights just got that bit more interesting. Eager to re-introduce a bit of spice or mix things up? Lovehoney research showed that 40% of couples enjoy date nights, and sex is on the agenda during 80% of those dates.
How? "What better way to show your other half you care than arranging something special with sex very much as the main course?", suggests Oloni.
This can be any foreplay, role play, or sex position you fancy - just remember to go with something that's a turn on for both you and your partner and you're guaranteed to have a good time.
Why are people sexually experimenting more RN?
In short, because post-Covid, people have reassessed their priorities and are focusing more time on both their physical and mental wellbeing, according to the pro.
"Home working has given lots of us more flexibility," Oloni goes on. "It's not only made daytime sessions much more achievable but given you the extra time to shake up your sexual routine. Having enough time can be a fantastic spur for sexual experimentation."
Is sex good for your relationship?
They say variety is the spice of life - and it's certainly what'll spark a long and happy sex life, according to the pro.
"Sex is like food - eat the same meal every night and no matter how good the food, you will tire of it in time. Why should sex be any different?" she asks.
Note this: she reckons that no matter how good your technique, sex is always better if there is an element of surprise. "This is particularly important when you have been with the same partner for a long time and you both have routines which you know you enjoy," she explains.
Celebrity news, beauty, fashion advice, and fascinating features, delivered straight to your inbox!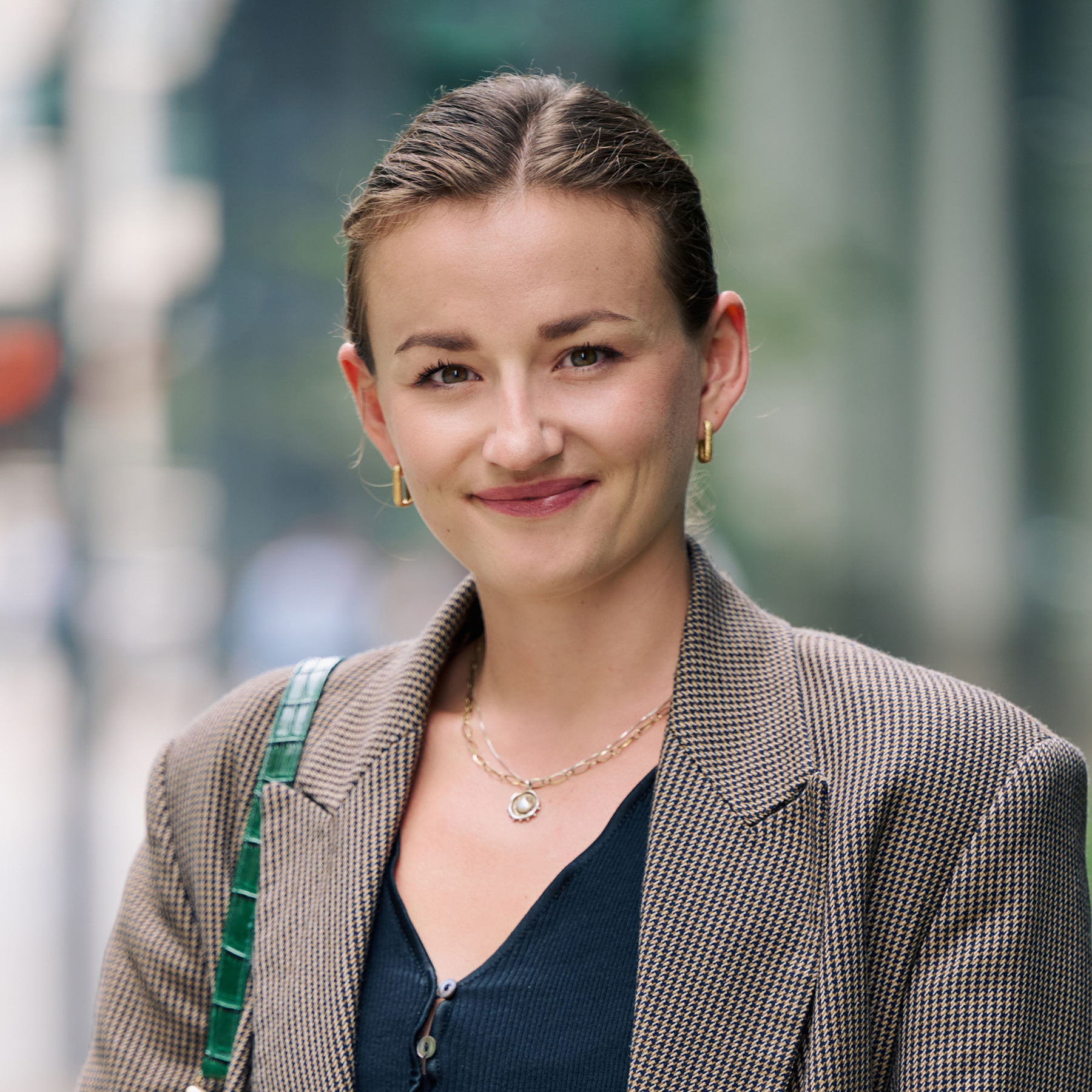 Health, Sustainability and Relationships Editor
Ally Head is Marie Claire UK's Health, Sustainability, and Relationships Editor, eight-time marathoner, and Boston Qualifying runner. Day-to-day, she works across site strategy, features, and e-commerce, reporting on the latest health updates, writing the must-read health and wellness content, and rounding up the genuinely sustainable and squat-proof gym leggings worth *adding to basket*. She regularly hosts panels and presents for things like the MC Sustainability Awards, has an Optimum Nutrition qualification, and saw nine million total impressions on the January 2023 Wellness Issue she oversaw, with health page views up 98% year on year, too. Follow Ally on Instagram for more or get in touch.