Best cycling shorts: Fitness writers share the only 9 pairs worth your ££
Tried and tested.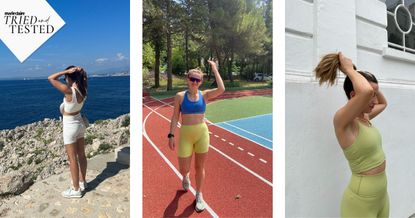 (Image credit: Zoe Anastasiou, Ally Head and Grace Lindsay)
On the hunt for the best cycling shorts? Then you're in the right place, as we're constantly testing for the very best gym wear for you.
Cycling shorts have become a firm mainstay in my workout wardrobe for good reason - they're versatile, comfortable, and contrary to popular opinion, not just for cycling.
While plenty aren't great quality, the nine picks are. Tested over a minimum of three workouts, they're all sweat-wicking, breathable, and designed with performance in mind (not a camel toe in sight).
Why should you trust our opinions? I'm an eight times marathoner who's worn cycling shorts for countless races, strength training sessions and, of course, brunches. Grace is the MC UK E-commerce Writer, so tests products for a living, plus loves both HIIT and Pilates.
While we've included our go-to's for cycling, too (Rapha Core Shorts, FYI), we've largely focused on our favourite designs for running, the gym, and more, because they're not just for cycling. Far from it - they're actually one of our favourite styles to workout in, especially come summer when it's scorching outside.
To complete your summer workout wardrobe, shop our edits of the best tennis skirts, shorts that don't ride up, and best oversized gym t shirts? Been there, tried that, and rounded up the best options for you. Next up: the best cycling shorts for all types of workouts.
Testing process for the best cycling shorts
As above, we made sure to test all of the cycling shorts in this round up a minimum of three times (we know that there's nothing more frustrating than spending your money on kit that won't support you through your workout).
When testing cycling shorts designed for workouts like running, weight training, Reformer Pilates and so on, we looked for:
Were the shorts designed for women?
Were they sweat-wicking and breathable? Cotton shorts won't cut it if you plan to get a sweat on in them.
Were they supportive - in other words, are they high-waisted, do they stay up, and do they fit comfortably without cutting you in half?
Did they have pockets and they are in the right place? If you're using cycling shorts for floor work, avoid a zip on the lower back.
How long is the leg length? Most shorts will indicate leg length in inches in their titles (eg 4", 6" or 8").
If you're after shorts for cycling, opt for the following:
Did they offer adequate bum padding or cushioning so you don't get the dreaded numb bum?
Did they offer grip around the stomach so they don't fall down? This is essential for short, mid, and long distance rides.
Did they offer the right fit around your legs? This is key for making sure your circulation doesn't get cut off mid-ride.
9 best cycling shorts, tested by the MC UK team
Best padded cycling shorts
Rapha Women's Core Shorts
Reasons to buy
+
Adequate bum padding
+
Waist support
+
Sweat-wicking
+
Quick dry.
Reasons to avoid
-
Higher price point
-
Not as versatile as other options as designed for cycling only.
If you're an avid cyclist, Rapha makes some of the best shorts around, with designs offering waist support, sweat-wicking fabric, and adequate bum padding (no sore glutes from your saddle over here).
When testing, I found them to be highly functional - so much so, I barely noticed I was wearing them. The main selling point for me was the amount of cushioning they offered (I often put off long cycles out of fear of how my glutes might feel the next day without adequate cushioning).
They're also a great price point for a brand that designs high-tech performance gear. When testing, I noticed that they didn't ride up or fall down, either, meaning I could enjoy a blissfully distraction-free ride.
Best cycling shorts for running
lululemon Wunder Train High-Rise Short with Pockets 6"
Reasons to buy
+
Three spacious pockets
+
Butter soft
+
Sweat-wicking
+
Lightweight
+
Pockets for phone, keys or card.
While not quite as good as their iconic Fast & Free short style (which the brand has now sadly discontinued), lululemon's Wunder Train design comes a close second.
When I tested them, I felt they were very similar in style. Made from a butter-soft material, wearing them is really enjoyable - they're light, supportive, and feel like a second skin, keeping you sweat-wicked and cool for both short and long runs and never chafing or rolling up or down. They also come with not one, not two, but three pockets (one on each thigh, and one at the base of your back) meaning you've got plenty of space for your phone, card, and keys.
Best cycling shorts for the gym
Sweaty Betty Power 6" Cycling Shorts
Reasons to buy
+
Don't ride up
+
Anti-chafe
+
Two pockets
+
Sweat-wicking and lightweight.
Reasons to avoid
-
Might run short for some, but come in a range of lengths.
I can see why Sweaty Betty's Power shorts and leggings are best-sellers - they're really high-performance.
Flattering, supportive, and sweat-wicking, when testing I felt like they offered everything you'd need in a short to workout in. I wore them for both runs and weight training and they didn't chafe, roll up or roll up, staying in place and offering easy support for my session.
I also liked that the shorts offered an adjustable drawcord around the stomach for a personalised fit and plenty of pockets for your belongings - one on each thigh and one with a zip on your lower back, too. If you'd prefer a longer leg length, they have three options - 4", 6" or 9".
Best high waisted cycling shorts
Adanola Ultimate Crop shorts
Reasons to buy
+
Butter soft
+
Affordable price point
+
Sweat-wick well.
Reasons to avoid
-
Can be slightly see-through in certain colourways.
If you know our Ecommerce Writer Grace Lindsay, then you'll know that she loves Adanola. The brand creates stylish yet functional gym wear that she practically lives in, so she couldn't wait to try out the Ultimate Crop Shorts.
As a petite 5 ft 1 girl, she found that these offered the perfect leg length, sweat-wicked well and offered impressive support for the price tag. "I was seriously impressed," she shares. "My only piece of advice would be to opt for seamless underwear when wearing them, as the material is slightly thin."
Best adidas cycling shorts
Daily Run 3-stripes 4" short leggings
Reasons to buy
+
Comfortable
+
Don't ride up
+
Sizeable back pocket.
Reasons to avoid
-
Shorter length than other competitors.
A simple design, these adidas women's cycling shorts are more basic than other designs in this round-up but still effective. When I tested them, they didn't ride up or chafe - that said, I wouldn't wear them for longer distances (13 miles plus) as I found that they didn't sweat wick as well as the other alternatives and were slightly shorter, too, meaning you'd be more prone to chafing over a longer distance.
I'd recommend opting for a size down, as they run big, and do note that they also don't have a built-in pocket, meaning they're better designed for the gym or Pilates than running.
Best Nike cycling shorts
Nike Go Biker shorts
Reasons to buy
+
High quality fabric
+
Squat proof
+
Compression fabric.
Reasons to avoid
-
Can show sweat-patches in the lighter colourways.
The Nike Go shorts have become a firm mainstay in my workout wardrobe as one of the best running shorts that don't ride up.
When testing, I was pleasantly surprised by the quality of the fabric - they're squat-proof and not see-through, a non-negotiable in my eyes. Plus, the compression fabric supports and sweat-wicks well.
Word of warning: the lighter colourways do show sweat patches more than the darker designs, so be mindful of that when purchasing if you get sweaty during your workouts, like me.
Best black cycling shorts
PE Nation Perseverance Short in Black
Reasons to buy
+
Stylish
+
Sweat-wicking
+
Flattering fit.
Reasons to avoid
-
Might be too tight for some.
-
Very compressing.
Prior to trying P.E. Nation kit, I had a misconception that the brand designed athleisurewear as opposed to high-quality activewear designed with performance in mind - and how wrong I was.
These five-inch shorts are the most supportive I've tested, sweat-wick seamlessly and offering a flattering fit without cutting me in half. When testing, I was surprised by the stretch and how little the shorts moved as I got a sweat on, never rolling down or up.
As they're made from a shiny, compressive fabric, they are tighter than other designs in this round-up - potentially too tight for some - but I love wearing them for interval sessions as I know I'll feel properly supported.
Best soft cycling shorts
Vuori Studio Pocket Short
Reasons to buy
+
Butter soft
+
Comfortable
+
Plenty of pockets.
Pockets, in my humble opinion, are pretty essential when it comes to cycling shorts. That said, I don't want the pockets to be noticeable on the short design. No, the best is the subtle, side-of-leg or base-of-back pockets that you can slip your phone and keys in and not give a second thought to.
Enter stage right, the Vuori Studio Pocket short. While the brand only launched in the UK last year, they're huge in the US with celebrities including Harry Styles rumoured to be a fan. These tights are exceptional - as above, thanks to the handy pockets, but also thanks to the reactive, sweat-wicking, soft fabric. When testing, they supported me without distracting me from my session at hand.
Best cycling shorts for spin class
LNDR Super Keen 6" Bike short
Reasons to buy
+
Two pockets
+
Fast-drying
+
Compression without being restricting
+
High performance.
Reasons to avoid
-
6 inch leg length might be a little short for some.
Last but by no means least, these LNDR cycling shorts have become another firm favourite of mine (I ran Paris Half in them in February and can confirm, they're great).
They sweat-wick well, meaning no crotch sweat patches, as well as supporting you through most exercise without cutting you in half or rolling down. Other need-to-knows: they have the all-important pockets on each side of the leg and a base pocket, too.
If you're not sure on the six inch leg length, they have a longer eight inch on offer, too.
What to look for in a set of women's cycling shorts
It'll depend on what you're wearing the shorts for, but non-negotiables include a supportive, high waistband, pockets for your valuables, and a compressing fabric that adequately sweat-wicks, too.
If you'll be using the shorts on your bike, bum padding is also handy for avoiding the dreaded sore glutes after long rides.
Consider leg length when ordering, too - normally the number in the product title will indicate how long the short is in inches. For example, the lululemon Fast & Free 6" has a six-inch leg length.
Celebrity news, beauty, fashion advice, and fascinating features, delivered straight to your inbox!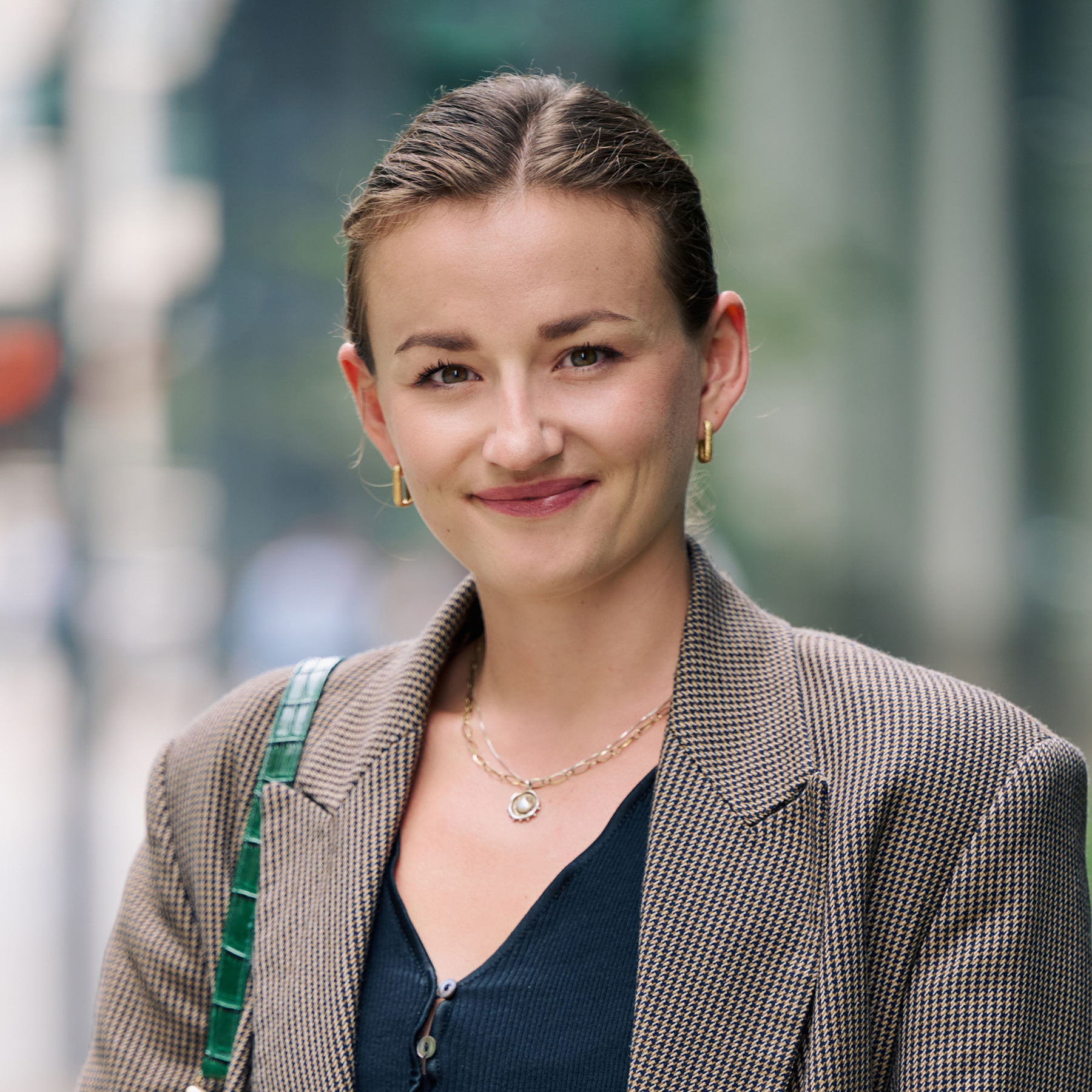 Health, Sustainability and Relationships Editor
Ally Head is Marie Claire UK's Health, Sustainability, and Relationships Editor, eight-time marathoner, and Boston Qualifying runner. Day-to-day, she works across site strategy, features, and e-commerce, reporting on the latest health updates, writing the must-read health and wellness content, and rounding up the genuinely sustainable and squat-proof gym leggings worth *adding to basket*. She regularly hosts panels and presents for things like the MC Sustainability Awards, has an Optimum Nutrition qualification, and saw nine million total impressions on the January 2023 Wellness Issue she oversaw, with health page views up 98% year on year, too. Follow Ally on Instagram for more or get in touch.