Pushed for time but want to improve your strength? 5 home workouts that build muscle, fast
You're welcome.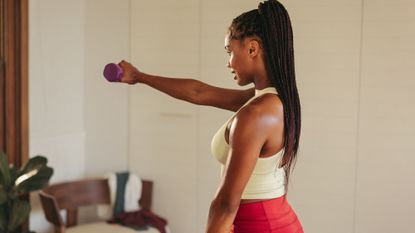 (Image credit: Getty Images)
If your goal is to gain strength but you struggle to get to the gym, it's time to expand your arsenal of home workouts that build muscle. Because, while gym workouts tend to be advisable when you're working towards improving strength and muscle mass, it's still very possible to build muscle and strength from the comfort of your own home and without spending a fortune on niche equipment.
The proof is in the research: multiple studies back up the benefits of strength training at home. One paper, published in January, found that eight weeks of resistance workouts via Zoom boosted mental health and muscle size, and further found that supervised virtual strength training is as effective as traditional, facility-based training. A second study found that muscle size and quality were both improved after ten weeks of combined walking and at-home strength training.
In short: the science stacks up. Home workouts can certainly be effective for boosting muscle tone and strength, as personal trainer Aimee Victoria Long explains. "It is definitely possible to build muscle and strength by working out at home," she explains. "The approach may differ from a gym environment, but it can still be effective."
Below, she shares the best home workouts that build muscle, from yoga, to Pilates, to strength training, plus shares her top tips for working out from home. Don't miss our guides to simple home workouts, full body home workouts, and an explainer on how long it takes to build muscle for females, while you're here.
Home workouts that build muscle do exist - your guide
What are the benefits of building muscle?
Aside from any aesthetic motivations, building muscle, you'll know, is important for several reasons.
It increases strength and functionality
It reduces your risk of injury
It improves bone health
It boosts metabolism.
The easiest way to build muscle? Strength training, which makes everyday tasks easier and reduces your risk of injuries. It also helps increase bone density. "This helps to reduce the risk of osteoporosis," says Long.
Not to mention: "Muscle is metabolically active tissue, meaning it burns more calories at rest compared to fat," Long explains. "Building muscle can help increase your metabolism and aid in weight management."
Bottom line: strength training and building muscle promises to boost your general quality of life. "Whether you're an athlete or simply enjoy recreational activities, building muscle can improve your overall performance and endurance," Long says. Think standing for a long time at a concert, hauling a particularly heavy shop home from the supermarket, or doing general housework, all of which will be easier if your muscles can support you through the process.
What are the benefits of strength training at home?
Now, onto the working out from home part. Aside from the fact that working out from home is much more attainable for most people, not to mention affordable, it can be especially beneficial for any of you who are short on time.
It's convenient
It's budget-friendly
It's private
It's comfortable
It's flexible.
Plus, working out in your bedroom or lounge eliminates any commute time to the gym, meaning if you've only got ten or twenty minutes, you can still squeeze a session in.
It also eliminates the need for the prep that goes into attending a gym session, such as packing a bag and organising pre- and post-workout snacks, saving time and money. Not to mention, some feel more comfortable working out in their own space. "Some individuals feel more comfortable exercising in the privacy of their own home, without the pressure of a gym environment," adds Long.
Not to mention, with no worry of crowded equipment and closing times, you can workout at a time that suits you best, fitting your session seamlessly into your daily routine.
7 PT tips for doing home workouts that build muscle
1. Use resistance bands
"These inexpensive and versatile bands add resistance to your exercises, increasing muscle activation and promoting strength gains," says Long.
Our handy guides to resistance band workouts, resistance band exercises, and the best resistance bands to shop now at the ready.
2. Incorporate household items
Items like water bottles, backpacks filled with books, or even furniture, Long says, can be used as makeshift weights to add resistance to your workouts if you don't own dumbbells and kettlebells.
3. Focus on proper form
"Without access to gym equipment, it's crucial to prioritise correct form to ensure you're targeting the right muscles and avoiding injury," Long says.
Good trainers will make sure to remind you of what your form should look like during their workouts, but if you're ever in doubt, YouTube has a wealth of tutorial videos aimed at educating you on the best form for each exercise.
4. Create a dedicated workout space
If you have the luxury of space at home, Long recommends creating a dedicated area for your home workouts to help you get in the zone and avoid distractions (like piles of washed clothing waiting to be put away).
5. Set realistic goals
Start with achievable goal setting and gradually increase intensity and difficulty as you progress.
6. Follow a structured programme
"Find a reputable online workout plan or hire a virtual personal trainer to guide you through a well-rounded strength training routine," Long advises. This will ensure you continue to challenge your body and progress week-on-week.
Not sure where to start? Our round up of the best gym workouts has a wealth of at-home workouts, too, that are all MC UK-approved.
7. Stay consistent
Last but no means least: "Consistency is key for building muscle," Long says. "Aim for regular workouts, ideally three times per week, and gradually increase the duration or intensity."
5 PT-recommended home workouts that build muscle
1. Blogilates Pilates Bootcamp
What? A total-body Pilates workout.
Why? If low-impact strength training is more your cup of tea than training with weights, consider workouts featuring elements of Pilates, recommends the pro. This speedy session includes challenging exercises, such as lunging bicep curls, which target all major muscle groups using just a pair of dumbbells.
How long? 21 minutes.
2. FitnessBlender Total Body Strength Training
What? A full body strength workout for people who get bored easily.
Why? This workout focuses on compound exercises using bodyweight and dumbbells, targeting multiple muscle groups. Plus, there are no repeat exercises making it ideal for anybody who struggles to maintain focus while working out.
How long? 30 minutes.
3. POPSUGAR Fitness HIIT Workout for Fat Loss and Strength
What? A HIIT workout with weights.
Why? High intensity interval training is loved for its convenience – sessions are quick to complete while still raising your heart rate, and this workout is no different.
To make sure you're building muscle as well as burning fat, it combines more traditional strength training moves with high intensity cardio. You'll need a couple of sets of dumbbells and ample enthusiasm to make it through the full-body exercises - expect everything from squats and lunges to mountain climbers and jumping jacks.
How long? 30 minutes.
4. HASfit 30-Minute Resistance Band Workout
What? A full body resistance band workout.
Why? This 30-minute session requires minimal equipment and targets all major muscle groups. Squats, push-ups and twists are among the exercises featured which will work everything from your quads to your core.
How long? 30 minutes.
5. Yoga With Adriene Yoga for Strength
What? Vinyasa yoga for strength
Why? If yoga is your preferred form of movement, this is one workout you may wish to add to your rotation.
It comprises a combination of yoga poses that challenge and build muscle strength while also improving flexibility and balance. The sequence moves at a manageable pace, so while it's certainly challenging, you have the space and time required to focus on form and breathwork throughout. Keen to try other yoga flows? These are our favourite Yoga with Adriene flows.
How long? 40 minutes.
Shop MC UK's go-to workout kit now:
This floaty tank top from Free People not only supports you through any workout, but looks stylish, too, with a range of colours to choose from.
Adanola Ultimate Leggings
Team MC UK are big fans of Adanola leggings for a reason - they're soft, supportive and sweat-wicking without breaking the bank.
Celebrity news, beauty, fashion advice, and fascinating features, delivered straight to your inbox!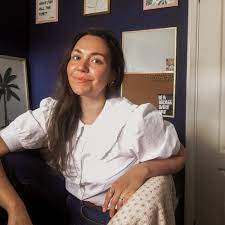 Abbi Henderson is a freelance journalist and social media editor who covers health, fitness, women's sport and lifestyle for titles including Women's Health and Stylist, among others.
With a desire to help make healthcare, exercise and sport more accessible to women, she writes about everything from the realities of seeking medical support as a woman to those of being a female athlete fighting for equality.
When she's not working, she's drinking tea, going on seaside walks, lifting weights, watching football, and probably cooking something pasta-based.