The TV Shows We'll Be Addicted To In 2014
The major upside to dismal, dry January? Snuggling on the sofa with a remote. And TV heaven is continuing right into the new year…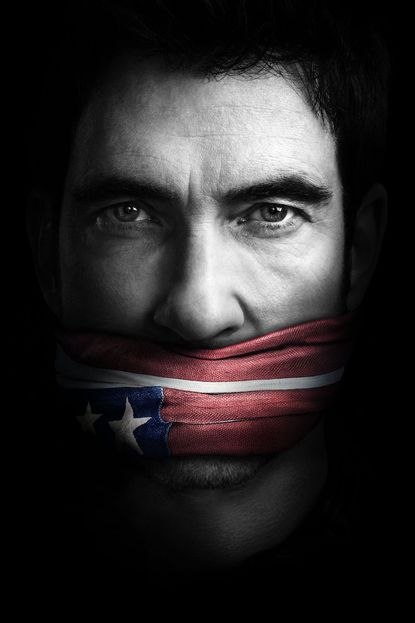 The major upside to dismal, dry January? Snuggling on the sofa with a remote. And TV heaven is continuing right into the new year…
The new Homeland Hostages (C4, mid-January)
Anyone who still pictures her as Muriel in a big white dress will never look at Toni Collette in the same way again. This epic conspiracy drama – unraveling in the style of 24 – sees her (as a White House medic) ordered to kill the president by extremists who have taken her family hostage. It's huge in the states and will be here, too.
The one full of eye candy Musketeers (BBC1, late January)
The year would not be complete without an epic BBC drama. And this 10 episode retelling of the classic adventure tale by Alexandre Dumas more than fits the bill. Not to mention it's full of hot boys. From Luke Pasqualino to (new Doctor Who) Peter Capaldi, we're spoilt for choice…
The one that'll make you LOL Babylon (C4, February )
What do you get if you cross Slumdog Millionaire director Danny Boyle with Peep Show creators Jesse Armstrong and Sam Bain? Only 2014's hottest new British comedy drama. Set in a London police force that gets a revamp thanks to sparky PR guru Liz Garvey (cool US indie star Brit Marling) this ain't no old school Sweeney. And we have a serious girl crush on Brit.
The spy you'll love Fleming (Sky Atlantic, February)
It's the next big thing to playing Bond, and Dominic Cooper is the man to do it, in this fab new four-part drama series about Ian Fleming. Even if you're not a massive fan of 007, it's a fascinating look at the real playboy-turned-spy and the baroness (Lara Pulver) who loved him.
The reality (TV) check Big Ballet (C4, February)
We can just imagine the C4 producers sitting around a table wondering what there still hasn't been a reality series on… erm, ballet? That's right, and Wayne Sleep, the West End dancer turned I'm A Celebrity star has been recruited to teach these overweight amateurs in the art of pas de deux. Silly but will raise a smile.
The one full of A-listers Turks And Caicos (BBC2, March)
The cast of the year (who doesn't want to work with writer David Hare?) assemble for the second instalment in his Worriker trilogy (following 2011's Page Eight). Bill Nighy, Winona Ryder, Helena Bonham Carter and Ralph Fiennes… the list goes on.
The fashion fix This Old Thing (C4, March)
From Alexa to Gok, C4 have always done a good line in quirky fashion magazine shows and we're super excited about this stylish series fronted by vintage queen Dawn O'Porter (don't believe us? Check out her Instagram account). William Banks-Blaney (William Vintage) lends his eye and the pair make one hilarious double act.
The period drama Jamaica Inn (BBC1, Easter)
Downton's loss is Jamaica Inn's gain. Yep, the fabulous Jessica Brown Findlay is back on the small screen as the heroine in an adaptation of Daphne du Maurier's haunting novel Jamaica Inn, previously brought to life in 1939 by Hitchcock. Maureen O'Hara, eat your heart out.
The highly anticipated adaptation The Casual Vacancy (BBC1, TBC)
It may not have repeated the critical success of Harry Potter, but die-hard J.K.Rowling fans flocked to read her first novel for adults – and they'll love this smart adaptation starring Minnie Driver, David Thewlis and Helena Bonham Carter.
The murder mystery Broadchurch (ITV, TBC)
One of the best dramas of last year – with one of the most spine-chilling endings – we have no idea how acclaimed writer Chris Chibnall proposes to bring back Broadchurch for a second series but one things for sure, he'll do it with an enormous bang. And another thing, Olivia Colman will definitely be back as DS Ellie Miller. Sighs of relief (and intrigue) all around.
Celebrity news, beauty, fashion advice, and fascinating features, delivered straight to your inbox!