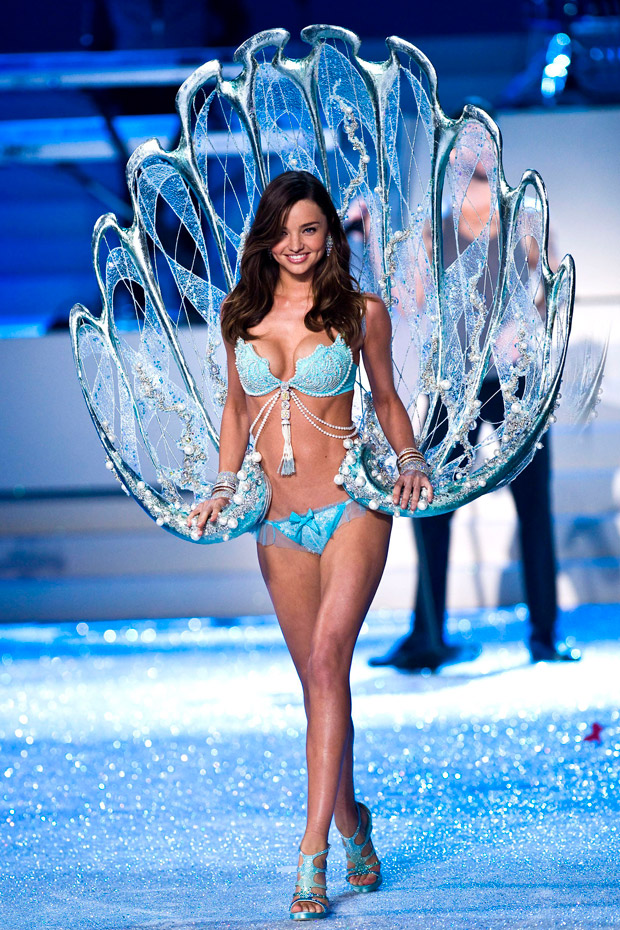 Rex Features
269465
Miranda Kerr
After much toing and froing, US lingerie firm Victoria's Secret has finally confirmed the date for the launch of its first ever British store: Tuesday 24th July. Would-be angels can dust off their wings and shop the underwear collections from next week in the Westfield Stratford shop in east London (to coincide with the start of the Olympics nearby), with a flagship store flinging open its doors to customers a couple of weeks later. In celebration of the brand's debut on these shores, we've rounded up the best VS models (aka the Angels) to ever hit the catwalk, from '90s pin-ups such as Stephanie Seymour and Eva Herzigova right through to Brazilian sex bomb Gisele and current Victoria's Secret star Miranda Kerr. Did your favourite make the cut?

Picture left, when: 2011
Where: New York
Show highlights: A whole host of musical stars including Kanye West, Jay-Z, Nicki Minaj and Maroon 5 joined the Victoria's Secret Angels on the NYC catwalk to provide the soundtrack to the most recent (and, in our opinion, the best) show. What's more, star Angel Miranda Kerr got the honour of wearing a pearl-studded bra that cost an eye-watering $2.5million. Now that's what we call a show!


Read Full Caption