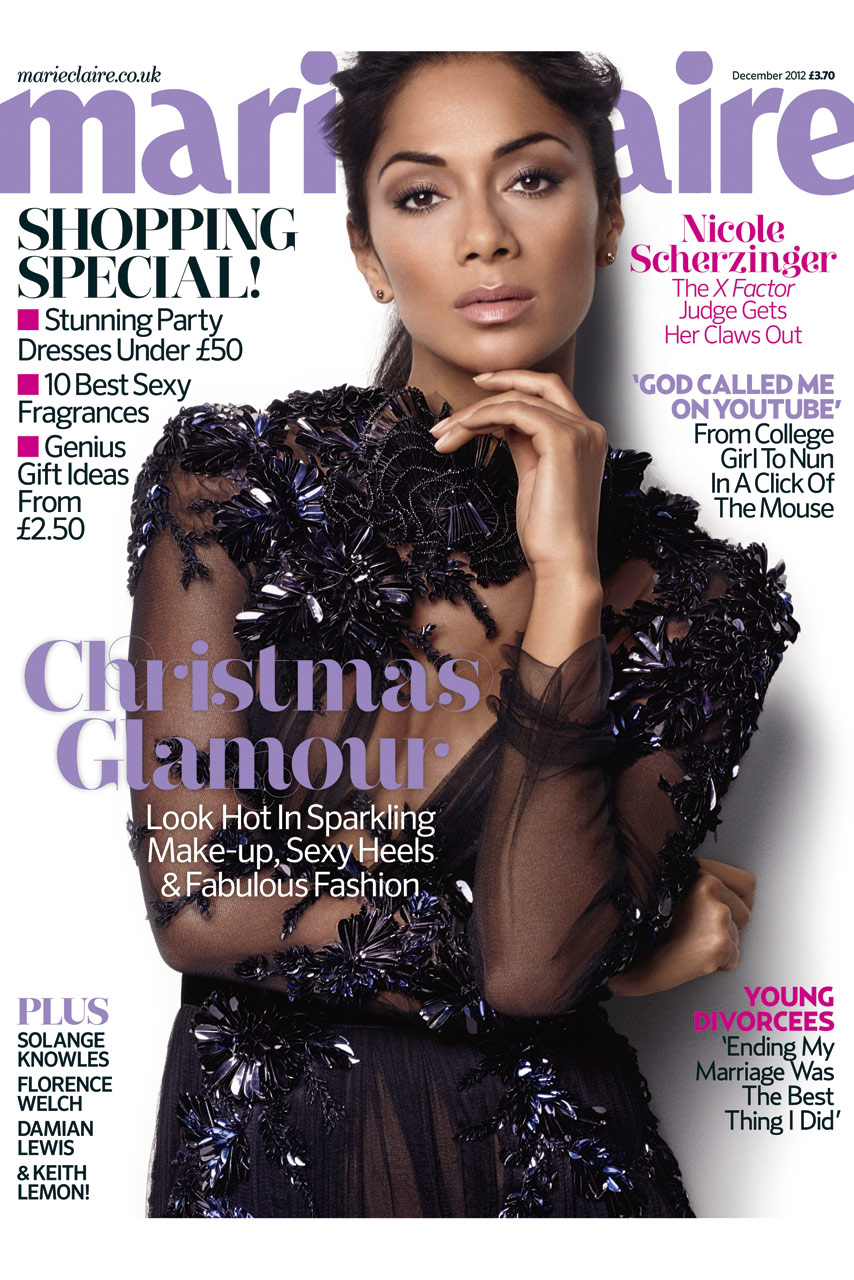 Marie Claire
303905
Nicole Scherzinger for Marie Claire
Wednesday 25th September 2013
She's the former Pussycat Doll that Simon Cowell rather rudely described as wishy-washy, that's not the Nicole we met for our December issue...
Nicole Scherzinger for Maire Claire
We're used to seeing Marie Claire's beautiful December cover girl grace our screens every Saturday and Sunday night on this year's X Factor, but what's really behind that charming smile, flawless skin and those witty one-liners? We discovered that there's so much more to Nicole Scherzinger than meets the eye.

The full interview with Nicole Scherzinger is in Marie Claire's December issue, on newsstands from Thursday, 8 November.
Read Full Caption