Child named after Facebook 'Like' feature
Facebook has become an obsession for many but an Israeli couple have taken their fondness for the social networking phenomenon to another level by naming their daughter after the site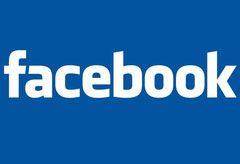 Facebook has become an obsession for many but an Israeli couple have taken their fondness for the social networking phenomenon to another level by naming their daughter after the site
An Israeli couple with a fondness for unusual names have called their daughter 'Like' after the Facebook feature that allows users to express their approval of photographs, links and status updates.
Lior Adler and his wife Vardit, from Hod Hasharon near Tel Aviv say they were looking for names that were modern and innovative. Their daughter will be the first in the country to be called Like.
'In our opinion it's the modern equivalent of the name Ahava [Love],' says Lior. 'It's just my way of saying to my fantastic daughter, 'Love'.'
Like is not the first of the Adler's daughters to receive an unusual name. The couple's two other daughters are called Pie, after the English food, and the other is called Vash, which is Hebrew for Honey.
Mr Adler says the reaction to his youngest daughters name has been mixed. 'When I posted her picture and name on Facebook I got 40 'likes'.' Considering that I have only a little more than 100 friends on the network that's a lot.'
Not everyone has been keen on the name though. Mr Adler says: 'I believe there will be people who will lift an eyebrow but it is my girl and that's what's fun about it.'
20 STRANGEST CELEBRITY BABY NAMES
Celebrity news, beauty, fashion advice, and fascinating features, delivered straight to your inbox!