Sharon Osbourne slams Cheryl Cole's chances of US success
The ex-X Factor judged doesn't think Mrs C will cut it with American viewers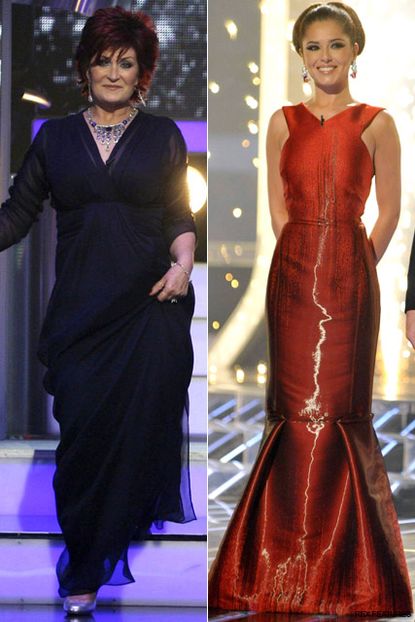 (Image credit: Rex Features)
The ex-X Factor judged doesn't think Mrs C will cut it with American viewers
Earlier this month, the rumor mill went into overdrive with reports Cheryl Cole had landed a sought-after spot on the US X Factor, and was set to leave the UK. In fact, Simon Cowell's pal Sinitta seemingly confirmed the news. Now Sharon Osbourne's waded into the debate, revealing she doesn't think Mrs C will make it big in America.
CHERYL COLE: STYLE TRANSFORMATION
Simon Cowell has reportedly signed the star up to appear on the American show when it launches next year, and is also said to have lined up ex-Pussycat Doll Nicole Scherzinger for a role, after being impressed by her when she stood in for Cheryl earlier this year.
But ex-X Factor judge Sharon Osbourne is skeptical about the move, and thinks only Nicole will cut it with US viewers, who won't know who Cheryl is.
'Cheryl's perfect for England – she's the nation's sweetheart and they absolutely love her,' Sharon told Now.'
'But over here [in the US] it's Nicole's town.You have to think of the audience and most of them would never have heard of Girls Aloud.
'Nicole's great TV, has a huge following here in the States and people absolutely love her. Plus she's beautiful and talented.'
And Sharon doesn't think Cheryl will achieve success in the states over night.
'It takes a long time to make it in the States because it's so huge,' she said, seemingly going on to confirm Mrs C's move to the US.
'I think she's made the right decision to move out here. She couldn't just come over and do a show then pootle off'
Does Sharon know something we don't?!
Do you think Cheryl will make it big in America? Or would you rather she stayed in the UK? Let us know your thoughts in the comments box below.
SEE ALL THE X FACTOR FINALS PICS HERE!
Celebrity news, beauty, fashion advice, and fascinating features, delivered straight to your inbox!