Kanye West Tells Louis Vuitton (And The World) Why We Need Him...
Kanye West hits back at Louis Vuitton, telling fans to boycott the brand in New York. But that's not all...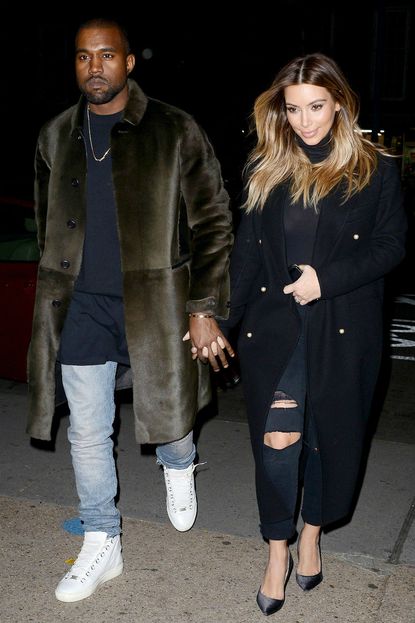 Kanye West hits back at Louis Vuitton, telling fans to boycott the brand in New York. But that's not all...
Kanye West has spoken out against Louis Vuitton, after the French fashion house reportedly snubbed him in Paris.
Stepping out with Kim Kardashian for a radio tour around New York yesterday, the outspoken rapper is set to ruffle a few feathers (or rather, cool monochrome checks) with his latest outburst.
Addressing the whole of New York during his interview on 92.3 Now, Kanye called for his fans to stop buying Louis Vuitton until January.
He said: 'While I was in Paris I wanted to meet the head of Louis Vuitton and he said 'I don't understand why we need to meet with you?'
'I said let me explain to you why you need to meet with me…' he said, before declaring: 'Everybody in New York City right now, don't buy any Louis Vuitton until after January.
'Now do you wanna meet with me? Influence. They think that I don't realise my power.'
Turning his attention to another global brand, Kanye shed light on how North West influenced his decision to leave Nike. 'One of the reasons I left Nike. They did offer me a deal for Yeezy after seven years of power but there was no royalty connected to it.
'I can't look my daughter in the eyes and say I'm giving the best years of my life in creativity and I see nothing from it.
Keeping up in momentum in another interview, Kanye turned his attention to the Kardashians and all that they do for America. 'A lot of what the Kardshians do, I don't think they get enough credit for what they do. They prep America to accept interracial relationships.'
Louis Vuitton have yet to respond to Kanye's radio request, although we can't imagine there will be a huge rush to reply. Gulp.
What do you make of Kanye's plans to boycott Louis Vuitton?
Got a tablet? You can now download Marie Claire magazine straight to your iPad, Kindle (just search the store for 'marie claire magazine'), Nook or Google Nexus.
Celebrity news, beauty, fashion advice, and fascinating features, delivered straight to your inbox!