Jennifer Lopez: 'I have real love for Marc Anthony'
The singer also admits that working together since the split hasn't always been easy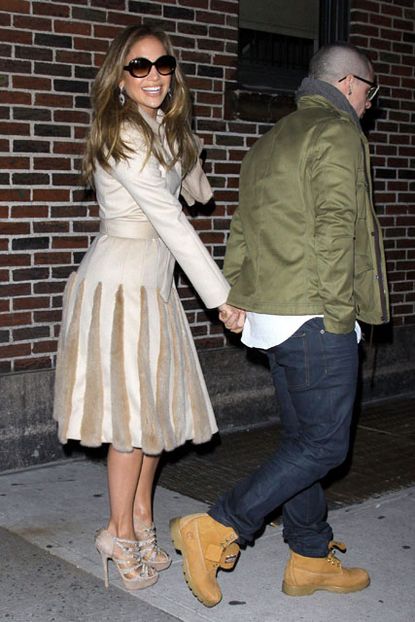 (Image credit: REX)
The singer also admits that working together since the split hasn't always been easy
Jennifer Lopez has been opening up about her relationship with ex Marc Anthony, and admits they have faced ups and downs while they continue to work with each other.
Jennifer Lopez and Marc Anthony seem like they are going through one of the most amicable divorces in the history of celebrity separations.
While they have had the odd awkward moment (e.g Marc gawking at J-LO's ringless wedding), Jennifer revealed to Matt Lauer on The Today Show why she didn't walk away from the joint TV show she and Marc had committed to before separating.
JENNIFER AND MARC RELATIONSHIP IN PICS
'Marc and I were friends before we got married. We were friends for years, and we always loved each other,' she explained.
'We always worked together, so it wasn't an unnatural thing for us to keep continue working together.'
The singer also said that the project means a lot to both her and Marc: 'It really is a passion project for us, and even though it has its difficult moments, it's still a great thing that we're doing.'
But the star also admitted that she and Anthony have had moments of not liking each other.
'We have those moments,' Lopez exclaimed. 'We're human, I'm not going to sit here and lie about that. At the end of the day, there is real love there. There is a family there, and that comes first. And, at the end of the day, we really love this project.'
J-Lo, 42, is currently dating 24-year-old dancer Casper Smart, while Marc, 43, has been linked to Venezuelan model Shannon De Lima.
Celebrity news, beauty, fashion advice, and fascinating features, delivered straight to your inbox!