David Arquette's public dig at Jennifer Aniston
The controversial star has landed himself in hot water again, by slamming his estranged wife's famous pal at a Hollywood premiere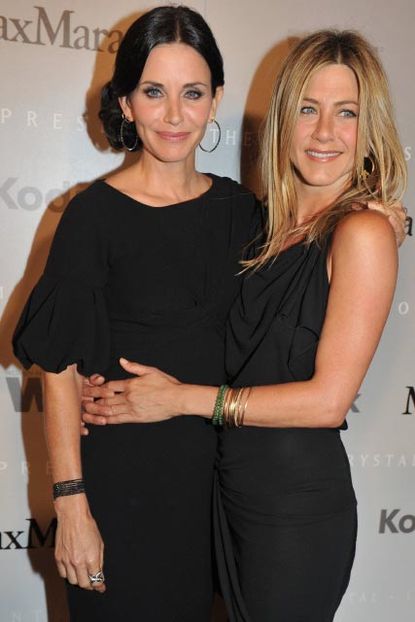 The controversial star has landed himself in hot water again, by slamming his estranged wife's famous pal at a Hollywood premiere
Oh dear David Arquette. The star has landed himself in hot water again, by slamming Courteney Cox's famous pal Jennifer Aniston in a bizarre public dig at a Hollywood premiere.
SEE COURTENEY AND DAVID'S BEST MOMENTS HERE!
Courteney and David split last month, with David promptly admitting to an affair and revealing they had had 'no sex in four months' in a live radio interview.
Next the star was filmed drunkenly dancing with a stripper at a seedy Hollywood night spot, and now it seems he's put his foot in it again.
David made a snide dig at his estranged wife's Friends BFF Jennifer Aniston at a preview of his latest flick, leaving reporters reeling with his sarky remarks.
'The film was shot in Courteney's home state of Alabama,' he said at the screening of The Legend of Hallow Dega.
'Actually, while I was there I came across a town called Anniston... I should have known that was an omen.'
Ouch.
It's also been rumouredDavid has had cross words with Jen since the split, and blames the breakdown of his marriage on her.
It's thought the angry actor phoned the famous Friend on the night of their separation, raging that she was the cause and 'had never liked him from the start'.
What are your thoughts on David's latest rant? Let us know your thoughts in the comments box below.
SEE COURTENEY AND DAVID'S BEST MOMENTS HERE!
Celebrity news, beauty, fashion advice, and fascinating features, delivered straight to your inbox!