Cheryl Cole and Dannii accept groveling Jamiroquai apology
Singer Jay Kay says he has finally made up with the girls after their public spat over the weekend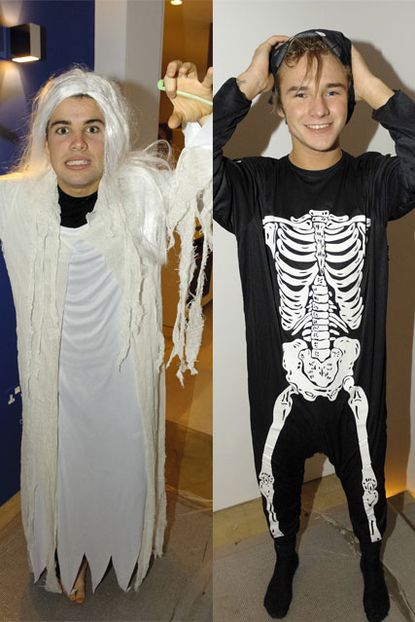 (Image credit: Rex Features)
Singer Jay Kay says he has finally made up with the girls after their public spat over the weekend
Jamiroquai singer Jay Kay found himself in the spotlight for all the wrong reasons over the weekend, with viewers seemingly unimpressed with his X Factor performance, and more interested in his very public spat with Cheryl Cole and Dannii Minogue.
But it seems the red-faced star has been forced to backtrack, and after several apologies and bunches of flowers, his apology has finally been accepted.
SEE ALL THE LATEST X FACTOR PICTURES HERE!
Ahead of his performance on the show, the singer launched a foul-mouthed tirade against Dannii and Cheryl, reportedly branding them 'useless' in an interview with the Sun.
'What the f***. When have you ever done anything? You're useless. The pair of you,' the singer ranted to the newspaper, moaning about having to perform on the show.
'I just don't like the w**** stuff I have to do. F****** X Factor and that. 'I'm going to have to sing in front of f****** amateurs. Do you know what I mean?'
And Cheryl and Dannii weren't all too impressed on hearing the news, giving Jay Kay a stony-faced reception when he stepped on stage, and refusing to clap at the end of his performance.
But the 'embarrassed' singer soon realized he had met his match, and immediately tried to make amends with the judges.
'I had reservations,' Jay Kay timidly told host Dermot O'Leary after his performance, 'But I've had a wonderful day.'
And he has continued to try and make it up throughout the week, sending them both extravagant bunches of flowers.
Now it seems he is finally out of the dog house, after the he revealed to the daily mail his apologies had been accepted by the star pair.
What did YOU think of Jay Kay's frosty reception on the show? Should Dannii and Cheryl have accepted his apologies? Let us know in the comments box below.
FIND OUT HOW TO GET CHERYL'S HAIR AND BEAUTY LOOK HERE!
Celebrity news, beauty, fashion advice, and fascinating features, delivered straight to your inbox!