Black Friday railcards: act fast for huge savings, including 75% off National Express
The railcard Black Friday sale was a huge hit last year - shop this year's offers now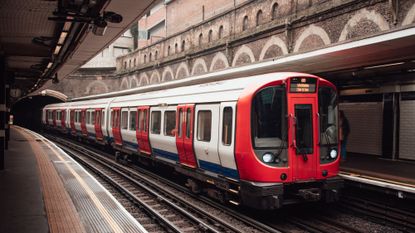 (Image credit: Getty Images)
Train travel is so expensive these days, and if you don't book months in advance it can seriously set you back. With the cost of living crisis forcing us all to tighten our belts, it's time to get creative about saving money on our commutes and travel in general.
Luckily, now is the best time to invest in a railcard. Black Friday sales aren't just for make-up and fashion deals - in fact, the sale season is also the greatest opportunity to make sure your savings are noticeable throughout the year when you travel. Last year, railcards were on sale for Black Friday and unsurprisingly, people went wild for the mega 50% discount. This weekend, the railcard Black Friday sale is back for 2023 and the deals are better than ever.
Firstly, there's 75% off National Express coach travel for Amazon Prime members, and with over 1,000 UK destinations on the list you can travel to some places for less than a latte. All you have to do is select Amazon Pay when you checkout and voila - savings are made.
Then, there's the Trainline Black Friday sale with standard class tickets from just £18 when you travel between 11th January and 11th February 2024. Oh, and if you want to upgrade to first class it will only cost you a pound. Bargain.
With the mega shopping holiday officially starting today, deals are now live and will be spanning the whole weekend. Keep scrolling for more details on their 2023 Black Friday offer.
For more deals, don't forget to check out our guides to the Dyson Black Friday sale, the Zara Black Friday sale and even the Lululemon Black Friday sale...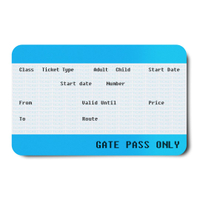 Get 75% off National Express coach travel - 75% discount on travel
Amazon Prime members can enjoy 75% off National Express coach travel when they checkout using Amazon Pay, and with over 1,000 UK destinations on offer you'll never be short of places to see.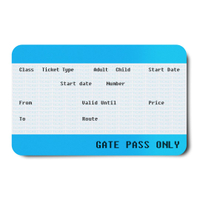 Buy a 16-25 Railcard, £30 (or £70 for three years) | Trainline
It's £30 for this 16-25 railcard, or £70 for three years - saving you £20. It will reduce the cost of your journey when you buy a Railcard with Trainline.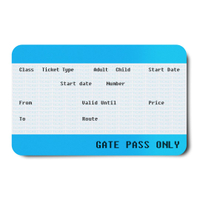 If you are booking trains with Trainline, you can also enjoy 10% off European trips when you download the Trainline app. All you need to do is apply the HAPPYTRAVELS code when you are purchasing your tickets.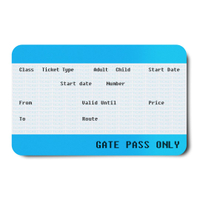 Buy a Two Together Railcard, £30 | Trainline
Yet another railcard saving you money on your journey when you buy a Railcard for pairs - whether it's for you and your friend, partner or family member.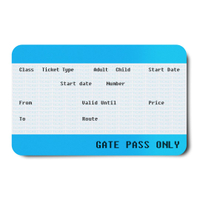 Buy a 16-17 Saver Railcard, £30| Trainline
This applies to college and school students, saving you money with Trainline.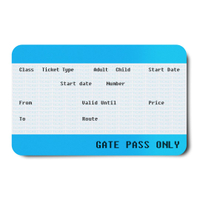 Buy a 26-30 Railcard, £30| Trainline
The 26-30 Railcard is also £30 for the year with Trainline.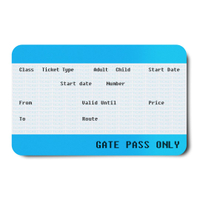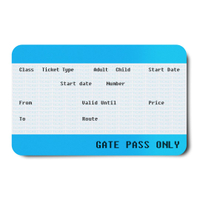 Buy a Network Railcard, £30 | Trainline
The Network Railcard will help you make savings when purchased through Trainline.
What is a railcard?
National Rail offers nine different railcards, available to different people depending on their eligibility. If you're a teenager, student or young professional, a 16-25 railcard could be the one for you. And of course there is now the millennial railcard for those aged 26-30. Those over 60 are eligible for a Senior railcard and of course there's the Two Together railcard - a great saving for friends, couples or family members who are joined at the hip.
The railcards (which are available digitally to be stored on your phone) are valid for anywhere between one and three years, and they discount train travel by up to a third. So if you're eligible, it's well worth having one.
How much do railcards cost?
Ordinarily, railcards that last for a year cost between £20 and £30, depending on which one you get. Railcards that last for three years are unsurprisingly more expensive, at £70. But when you think about how much you're going to be saving each train journey, they quickly pay for themselves.
There are a few official railcard retailers associated with National Rail, so you can be sure the prices are always going to be the same across the board.
How can I get the Black Friday discount on railcards?
Major discounts on railcards are a bit of a rarity, but right now you can save £20 when you buy a three-year railcard via the Trainline website.
You can also use the code ilovetrains for further discounts. For the full terms and conditions, visit the Trainline website. In summary, as per the Ts&Cs, when using a discount code: "To use the discount code, you must have, or create a Trainline account. Please note, discount codes cannot be used in conjunction with any other Trainline offer and can only be used once per customer to purchase one UK Railcard. Digital Railcards require an updated version of the Trainline app (on iOS 13.4 and above or Lollipop or Android).
"This offer is subject to availability and will end at either 125,000 Railcards sold, or 23:59 on 30 November 2023. We reserve the right to refuse the issue of any Discount Code Offer at any time and to vary any and all elements of each offer at any time without notice. To see the full conditions and restrictions that apply to this Discount Code Offer, take a look at our Terms and Conditions - thetrainline.com/terms."
What railcards can I get?
If you're thinking of investing in a railcard, there are several different options that might be suited to you. From the 16-17 Saver Railcard and the 16-25 Railcard to the 26-30 Railcard, there are options for most ages. And there's also of course the Network Railcard, Senior Railcard, Disabled Persons Railcard and the Veterans Railcard. Plus you can save money when you travel together with the Family and Friends Railcard and the Two Together Railcard.
Here's all the information on railcards available via The Trainline :
You can find out what each railcard specifically offers here. Go get 'em!
Celebrity news, beauty, fashion advice, and fascinating features, delivered straight to your inbox!
Cat is a Senior Editor at Marie Claire, covering news and features across the brand's key purpose pillars, including women's issues, politics, career, mental health, female empowerment and equality, as well as books.