FYI, there are 7 different types of vibrator and yes, they all promise to deliver different orgasms
Sexual wellness, step right up.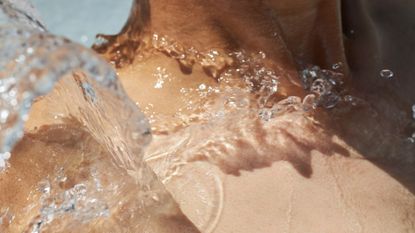 (Image credit: Getty Images)
If you're currently on a journey of sexual discovery - welcome. Here at Marie Claire UK, we're all about empowerment, education, and connecting you with some of the best experts in the business - today, to explain the many different types of vibrators and exactly how they could boost your sexual wellness.
Why? Well, because numerous studies have found that it's actually key to good health - orgasms not only boost feel-good endorphins, reducing stress levels and improving sleep quality, but they can lower your blood pressure, improve pelvic muscle tone and more.
Before we get into the various types of vibrator on the market, let's establish what exactly a vibrator is. A type of sex toy first invented in the early 1800's, the device was created by a doctor, Dr. Joseph Granville.
Common myth states that he made it to "cure hysteria" in women - but actually, ironically given that it's now most commonly marketed at and used by women, illustrations from one of his books at the time of invention reveal that vibrators were designed with men in mind and to cure medical ailments such as back pain, spinal pain and more.
Fast forward to the present day and vibrators are commonly used and for use across all genders. As founder of sexual wellness brand WooWoo Lucy Anderson explains, there are now a whole host of different vibrators on the market, from the best wand vibrators, to the best rabbit vibrators, to the best clitoral vibrators, to the best remote vibrators, the options can feel - well, kind of overwhelming.
That's why we've asked Anderson and MC UK resident sex toy tester Ness Cooper to share the seven most common types, exactly how they work, and the pros and cons of each - so you can work out which type works for you.
Remember this: it's all a case of figuring out what works for you. "Most importantly, have fun exploring your body and what turns you on," Anderson encourages.
Types of vibrator: 7 to stock your bedside cabinet with
Take a peak at key sex toy retailers, like Ann Summers or Lovehoney, and you'll know that there are literally thousands of different styles, shapes and sizes available.
"Though they might all look very different, there are seven key types," Anderson shares. These span:
Wand
Clitoral
Bullet
Rabbit
Wearable
G spot
Pebble vibrators.
"Each vibrator is designed to target different erogenous zones," she continues. Say, for example, you're someone who knows that you need clitoral stimulation to help you hit the high spot, Anderson recommends opting for a toy designed for that, like a clitoral or suction vibrator.
1. Wand vibrators
According to Stacy Rybchin, sexual health and wellness educator and founder of My Secret Luxury, this wand vibrator is waterproof, easy to use, and has a handily flexible neck, too. Pair that with Dame's strongest motor to date and you're in for some fun.
Easily identifiable by their microphone shape design, this style of vibrator is a great all rounder, explains Anderson. "Initially marketed as a general body massager for tense and sore muscles, the Magic Wand became an underground hit with 70's housewives in the know thanks to its dual-purpose use as a clitoral stimulator. It became infamous in the 90's thanks to Samantha's big reveal moment in Sex and the City."
Pros: Wand vibrators offer a range of different vibration intensities and are great for those looking for a vibrator that stimulates the entire body, she shares. "With its broad head and long handle, it can be used all over the body to relax tight muscles, not to mention angled a variety of different ways to hit hard to reach places or specifically target erogenous zones for long-lasting pleasure."
Cons: Normally require being plugged in - some can find the cord restricting. Plus, some brands are too powerful for sex toy beginners.
How to use: First, explore with the toy, running it over your erogenous zones to give yourself an idea of how powerful it is.
Then, place the head of the wand vibrator wherever feels most pleasurable and enjoy. Do note, though: they can get quite hot, so do make sure not to keep them in one area for too long (your motor will likely need a break, anyway).
Be sure to apply water-based lubricant, before you start.
Top tip: Cooper advises trying the wand vibrator in different sex positions with a partner. "If using it solo, try using pillows to wedge the wand into place so you can change up your masturbation position."
Read our guide to the best wand vibrators, here.
2. Clitoral vibrators
Vush Majesty Wand 2 Vibrator
Love, sex and relationship coach Julia Kotziamani rates this Vush clitoral vibrator for a number of reasons. She likes that it sits comfortably in the palm of your hand, and is simple to use and cordless, too.
As our guide to the best clitoral vibrators shows, research suggests that most women can't climax through penetrative sex alone. "The easiest type of orgasm to achieve is my stimulating the clitoris as it contains the greatest density of nerve endings, which once stimulated can lead to pleasure," explains Anderson.
Clitoral vibrators are designed with clitoral pleasure in mind and normally vibrate, although in recent years technology has become better at simulating oral sex via air pulse style technology, explains Cooper.
Some will even have tapered or pointed tips to maximise clitoral sensation.
Pros: These vibrators are versatile and perfect for solo play, foreplay, or even during partnered sex, she continues. "They can be amazing for those who struggle with orgasms," shares Cooper. "Plus, they can be super powerful and lead to multiple orgasms quickly."
Cons: Some can make the clitoris sore with overuse and can be noisy when not against the body, which is why we advise shopping our tried and tested edit of the best clitoral vibrators, here.
How to use: Apply lubrication to the clitoral nozzle before placing it over your clitoris. Then, get experimenting and enjoy exploring the settings.
You may find that your orgasm sneaks up on you - many report they don't get the same pre-orgasm build-up they experience with other sex toys when using clitoral sex toys.
Top tip: "Clitoral suction sex toys are great when used over the nipples," explains Cooper. "This can help to turn you on and get you in the mood."
3. Bullet vibrators
This is our resident sex toy tester Ness Cooper's favourite vibrator, offering eight intensities and what she calls "intense and powerful vibrations." She reckons it's one of the best bullet vibrators out there - you were warned.
Don't be fooled by their size - bullet vibrators are tiny but mighty pocket-sized powerhouses, shares Anderson. "They're one of the most popular toys on the market thanks to their versatility and simplicity," she explains. In its simplest form, the bullet vibrator is a small and discreet massager, perfect for targeting specific pleasure zones or teasing the entire body.
Pros: Many come with a range of settings so you can switch the intensity depending on your mood or desired sensation. Their discreet size also makes them perfect travel companions, not to mention used on other areas, such as your nipples or erogenous zones, for extra stimulation.
Cons: As above, they're small in size but shouldn't be underestimated.
How to use: Simple - most bullet vibrators are the easiest design to use. Turn on by clicking the button at the base of the toy. Then, run over your clitoris or insert for ultimate pleasure. enjoy.
Top tip: Don't be put off by their size - these can be seriously effective.
4. Rabbit vibrators
Smile Makers The Artist rabbit vibrator
Cecile Gasnault, brand director of Smile Makers, may be biased but she's a diehard fan of their The Artist rabbit vibrator. Why? Well, it's a first of its kind in that you can really personalise your pleasure - simply squeeze the sensors on the handle if you want a more intense vibration, and adjust the angle of the heads to suit your needs. Yep - it's really good.
Next up: rabbit vibrators, also known as dual stimulators. "The earliest style of this type of vibrator quite literally featured a rabbit head with ears," explains Anderson. A toy with an internal vibrator and external clitoral stimulator often in the design of an animal or "ears", they now come in a range of slightly different shapes and styles, too, with some even designed to help strengthen and train your pelvic floor.
Pros: Most feature a slim head for penetration and a smaller head for external stimulation, meaning you're getting two-in-one pleasure. "This style of vibrator is designed to simultaneously target both the G spot and clitoris, in turn delivering a blended orgasm," explains Anderson.
Cooper also continues that they're often powerful and easier to use with a partner than other competitors.
Cons: If you're only after clitoral stimulation, this two-in-one device might not do it for you. That said, it can be used for clitoral stimulation alone. Do note, though, they aren't the quietest of sex toys.
How to use: Use the shaft and clitoral part to tease your body externally as a way to warm up. "If your rabbit vibrator has a flickering ear, these can be used to stimulate the nipples," advises Cooper.
When you're warmed up, slowly insert the shaft into your vagina (don't forget to use one of the best lubes). Reposition the shaft until pleasurable and the head until it is comfortably over the clitoris.
Top tip: If your rabbit vibrator has ears, Cooper recommends trying to swish these back and forth over your clitoris during play. "This will ramp up the sensations," she explains.
Best rabbit vibrators at the ready...
5. Wearable vibrators
Cooper's a fan of this sex toy - as her Dame Eva review here highlights. It's unique in that it's hands-free (it clips onto your labia with soft silicone arms). Plus, as it sits on your clitoris and the top of your labia, you can enjoy penetration at the same time. Don't say we didn't warn you...
"As the name suggests, wearable vibrators are designed for hands-free pleasure," explains Anderson - think pebbles that clip onto your vulva and vibrating underwear (yes, really).
Pros: Well, they're hands-free and allow for play outside of the bedroom - what's not to love? Anderson also adds that they're multi-faceted - great for exploring your body during solo play or for use during sex with a partner.
Cons: They can be noisy, can sometimes fall out, and aren't always the most powerful, but are certainly fun.
How to use: This will depend on what type you invest in, but generally speaking, it's a case of getting in position, turning on, and... enjoying.
Top tip: Opted for you have a magnetic wearable underwear vibrator? "Try placing it in your bra for hands-free nipple stimulation," Cooper recommends.
6. G spot vibrators
Love, sex and relationship coach Julia Kotziamani rates this LELO Enigma design. It's her favourite G spot vibrator as not only does it vibrate, but offers clitoral suction, too. She also found it simple to use and good quality - win, win.
For Cooper's full LELO Enigma review, read here.
"G spot vibrators are designed with a curved tip that makes it easy to hit this hard-to-reach sweet spot every time," explains Anderson. With a variety of vibration settings, she reckons they're one of the easiest ways to both increase pleasure and discover new sensations.
Pros: G spot toys promise intense stimulation and elevated orgasms.
Cons: Not for everyone, especially if G spot stimulation doesn't do it for you.
How to use: Bear in mind, here, that the jury's still out on the illusive G spot - some doctors maintain that it's not a part of the female anatomy, while others have dedicated their lives to providing that it's key to female orgasm.
That said, if you do invest in a G spot toy, they're easy to use. Simply apply lube and insert like you would one of the best dildos. You may have to rearrange or reangle to hit the right spot, so be patient.
Top tip: Not sure you've ever even, well, felt your G spot? Try and locate it with your fingers, first, so you'll know if you enjoy the sensation.
7. Pebble vibrators
Like the sound of pebble vibrators? The Dame Pom, according to our sex toy reviewer Cooper, is a firm favourite - easy to use with handily ergonomically positioned buttons. Buy for strong, intense vibrations, plus a tip to point the vibrations in whichever direction you choose.
Last but by no means least, pebble vibrators are palm-sized ergonomic vibrators designed to rest over the clitoris, explains Cooper. "While they offer less direct vibrations than bullet vibrators, they can be easier to hold using partnered sex," she continues.
Pros: As above, they're super easy to hold, can be used easily during a range of different sex positions, and are beginner friendly, too.
Cons: Their vibrations aren't as direct as some other types of vibrators and they can often feel weaker than, say, bullet vibrators. They're a great beginner option or if you're after something a little less powerful.
How to use: Simple - charge up, rest or hold over your clitoris, and enjoy.
Top tip: Vibrators are multi-purpose, you know. Cooper shares that pebble vibrators are great for massaging tight knots anywhere in the body.
How do you use a vibrator?
Good question. It'll depend on which type you're using, but normally it's as simple as charging up, turning it on, and using it for either internal or external stimulation.
Anderson's top tip for any vibrator users? "Whatever style of vibrator you choose to use, I always recommend using lube," she advises. "It makes exploration and experimenting a whole lot more fun. Always make sure you used water-based lube, as oil-based can damage your sex toys."
Celebrity news, beauty, fashion advice, and fascinating features, delivered straight to your inbox!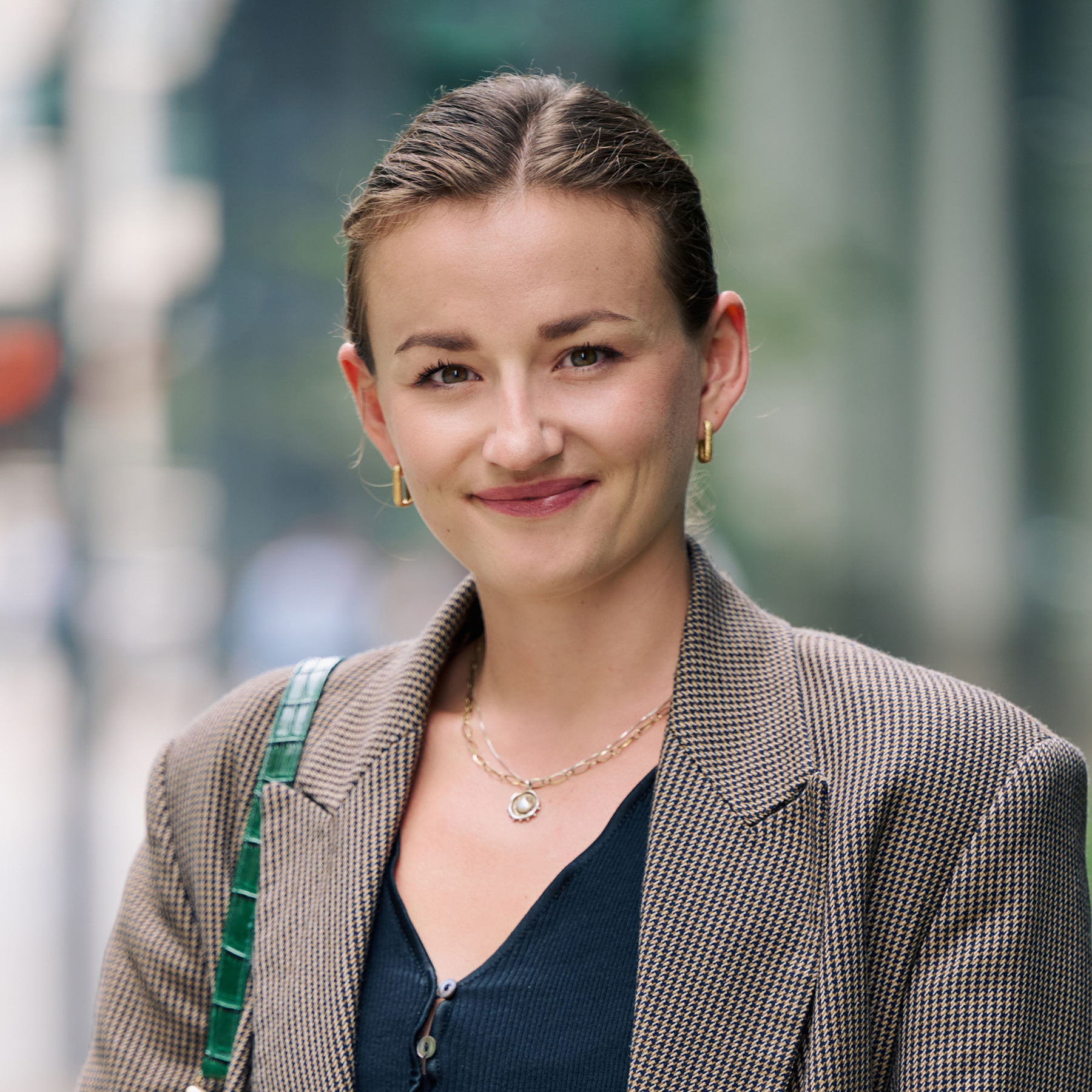 Health, Sustainability and Relationships Editor
Ally Head is Marie Claire UK's Health, Sustainability, and Relationships Editor, eight-time marathoner, and Boston Qualifying runner. Day-to-day, she works across site strategy, features, and e-commerce, reporting on the latest health updates, writing the must-read health and wellness content, and rounding up the genuinely sustainable and squat-proof gym leggings worth *adding to basket*. She regularly hosts panels and presents for things like the MC Sustainability Awards, has an Optimum Nutrition qualification, and saw nine million total impressions on the January 2023 Wellness Issue she oversaw, with health page views up 98% year on year, too. Follow Ally on Instagram for more or get in touch.