I'm a Health Editor and my go-to skin supplements are currently 25% off. Run, don't walk
The only one's I've found that genuinely work.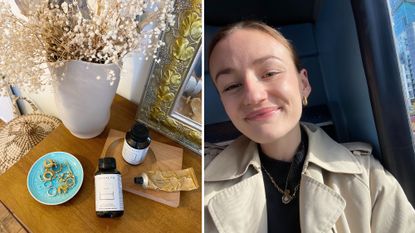 (Image credit: Ally Head)
As a Health Editor, I'd say the product I get emailed about the most is supplements. From collagen supplements, to protein powders, to probiotic gut health boosters, there's a whole world of options out there, with 2,770,000,000 results on Google alone.
What supplements you'll go for will largely depend on your lifestyle, deficiencies, and personal preference. I'm a marathon runner with PCOS, for example, who takes magnesium for DOMs, a probiotic, and Vitamin D daily.
I've also tried various raved-about skin supps in the past to combat occasional bloating and the cystic spots that often come with hormonal imbalances, but have never found anything that works for me. Any I've tried in the past have fallen a bit... flat, and despite trying many for the recommended twelve weeks before judging, I've never noticed a difference in my skin.
That's until I discovered the J.S. Health supplements earlier this summer. I'd heard lots about the brand and was intrigued, as they have a cult following and thousands of five-star customer reviews. Fun fact: one J.S. Health product sells every 27 seconds, giving you an idea of just how popular they are. Plus, stars like Jennifer Lopez, Jessica Alba, and Romee Strijd are all rumoured to be fans.
Founded by qualified nutritionist Jessica Spiel in 2018, she developed the range of skin, hair, and mood-boosting supplements over the course of three years alongside a team of scientists, GPs, and experts. They promise to combine "the transformational power of nutrients with powerful ingredients backed by science" - which, of course, I was keen to test.
They've got a whole load of supplements on offer, from de-bloating to libido-boosting formulas and tablets targeting skin and hair health - plus, they're currently offering their biggest discount ever (25% off sitewide until 10am on 28th November) for Black Friday.
I've always been a little sceptical of tablets that promise the world. Nothing can replace daily movement, good hydration, adequate sleep, and balanced nutrition, but their Detox and Debloat, Skin and Digestion, and Hair and Energy formulas have become a staple in my daily routine.
Here's why.
J.S. Health supplements are the only thing I'm buying this Black Friday - here's why
Best for skin health
J.S. Health Skin and Digestion
As mentioned above, I've tried lots of skin supplements in my time and really never found a formula that noticeably improves my skin. With these J.S. Health supplements, though, I noticed a difference in the first few weeks. The main USP for me is that I've been getting noticeably fewer spots and my skin is brighter, too.
For the first time, I feel both comfortable and confident in my skin and can wear little (to no) makeup with ease. I did have a change of season breakout this month, but the formula of vitamin C, zine, turmeric, and burdock seems to have minimised the scale of it, with the spots calming down more quickly than usual, too.
Best for debloating
J.S. Health Detox and Debloat
Onto Detox and Debloat, a formula that promises to boost your digestion and aid with painful bloating and constipation.
Speaking from personal experience, my bloating drastically reduced a few days after taking the supplements. I used to get painful bloating once a week or so, and I've only had one painful bloating incident since.
This supplement contains milk thistle, an ingredient traditionally used by Western herbologists, turmeric, fennel, and dandelion.
Best for hair health
J.S. Health Hair and Energy
Another side effect of PCOS is thinning hair, which I'm noticing more as I get older. One of J. S. Health's most loved products is their Hair and Energy formula (Mollie King swears by it).
Not only does it promise to support hair growth and health, but boosts nail strength, energy levels, and a steady metabolism, too. My hair has grown a good few inches since I've used these, and it's noticeably healthier and shinier thanks to the ingredient combination of iodine, kelp, and zinc.
Other J.S. Health products currently on offer: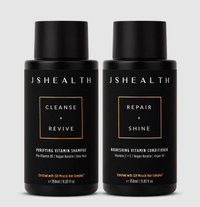 2-step Vitamin Haircare System - was £39.99, now £30.00
Save 25%
Formulated by leading hair biochemists, J. S. Health's new vegan shampoo and conditioner contains vitamin B5, vegan Keratin, and aloe vera to both repair and boost your hair.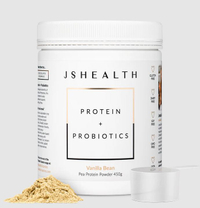 Protein + Probiotics - was £31.99, now £24
Save 25%
If you supplement protein, you'll want to give this one a go. It's designed by a nutritionist, easy to digest, and has added probiotics for a healthy gut.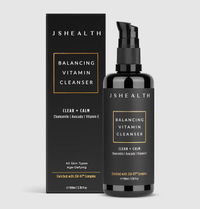 Balancing Vitamin Cleanser - was £27.99, now £21
Save 25%
Treat your skin to calming botanicals, vitamins, and nourishing oils, too.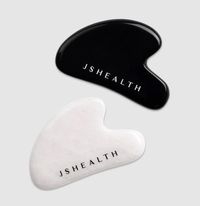 Gua Sha Beauty Tool - was £14.99, now £11.25
Save 25%
Up your beauty regime with this ancient self-care tool.
Black Friday quick links:
Celebrity news, beauty, fashion advice, and fascinating features, delivered straight to your inbox!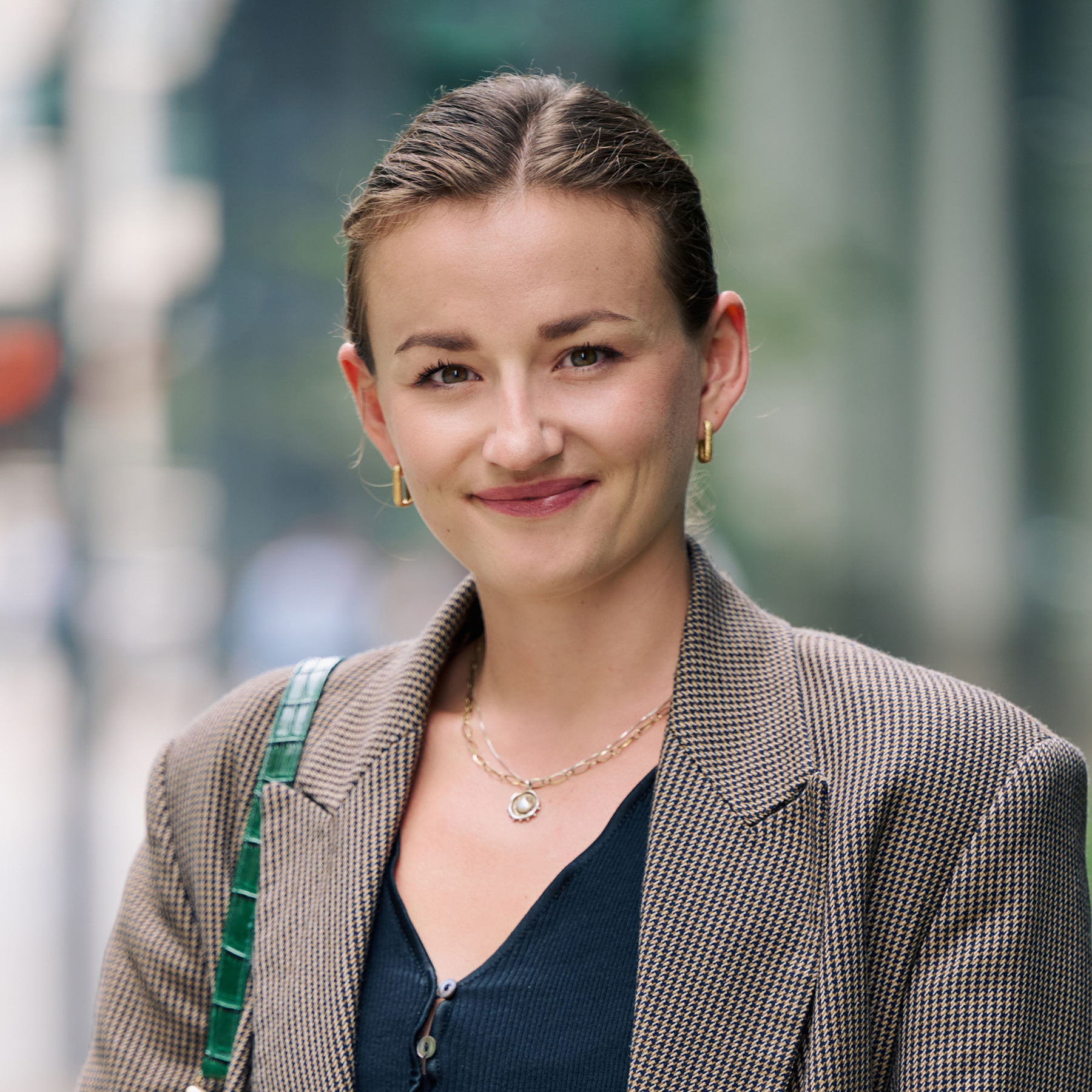 Health, Sustainability and Relationships Editor
Ally Head is Marie Claire UK's Health, Sustainability, and Relationships Editor, eight-time marathoner, and Boston Qualifying runner. Day-to-day, she works across site strategy, features, and e-commerce, reporting on the latest health updates, writing the must-read health and wellness content, and rounding up the genuinely sustainable and squat-proof gym leggings worth *adding to basket*. She regularly hosts panels and presents for things like the MC Sustainability Awards, has an Optimum Nutrition qualification, and saw nine million total impressions on the January 2023 Wellness Issue she oversaw, with health page views up 98% year on year, too. Follow Ally on Instagram for more or get in touch.