Weighted blankets claim to help you get the best night's sleep ever - 4 best to shop now
More sleep = better health = happier life.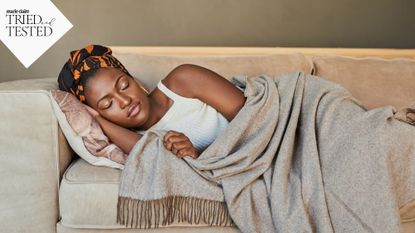 (Image credit: Getty Images)
If the cold weather's thrown you for six, you might be struggling to get to sleep at night and then finding it near impossible to get up in the morning. That's where a weighted blanket comes in, cleverly designed to ease anxiety and help you drift off.
Wondering how they work? They're essentially just a regular blanket with the addition of some extra weight sewn in praised for their ability to help you drift off and ease anxiety. They work to help soothe stress and anxiety because of the "deep touch pressure" they exert on the body - as Gail Marra, clinical hypnotherapist and author of Health, Wealth & Hypnosis, explains: "Using a weighted blanket is like having a big hug, giving you the feeling of calm and security."
Just like any other blanket, they're usually made from soft materials such as cotton or velvet. Some are machine washable, making them much easier to clean, and if you want your blanket to blend into your interiors, you can even buy hand-knitted ones that look just like regular throws so no one would know the difference.
Ready to shop team MC UK's pick of their favourites? Keep scrolling.
4 best weighted blankets to try tonight
Simba Orbit Weighed Blanket
Reasons to buy
+
Warm enough not to need a duvet.
+
Weighty but not suffocating.
+
Subtle colourway.
What we thought when testing? "This weighted blanker errs on the bigger size at 135cm x 200cm, making it cosy and comfortable for not just you, but your partner, too, should they wish. It's soft to the touch and unbelievably cosy - so much so, I've often slept without a duvet on top of it as I'm toasty enough."
"Opting for the lighter weight as it was closest to 10% of my body weight, it didn't feel worlds apart from my usual duvet other than the slight soothing pressure it applied. Plus, I always sleep like a log when I use it, which is enough for it to get a yes from me."
"This isn't the cheapest option on the market but it really works, making it a worthwhile enough investment, in my eyes." - Ally Head, Health Editor
The Dreamer Weighted Blanket
Reasons to buy
+
Aesthetically pleasing
+
Neutral colourways
+
Combines cooling eucalyptus silk and soothing, weighty beads.
Reasons to avoid
-
Not ideal for those who are claustrophobic.
What we thought when testing? "As somebody who struggles with anxiety, when I saw someone talking about the calming benefits of weighted blankets on Instagram, I figured I might as well try it. If I'm honest, I wasn't even interested in the science behind it, it just sounded like something I might find comfort in."
"The problem was, I am a * coughs * aesthetically driven person (some might call it shallow, I prefer to say I have refined taste), and the weighted blankets I had seen around were nothing short of ugly."
"When I was introduced to Aeyla's eucalyptus-silk-covered blankets, I was sold. I opted for a 7kg blanket, and I've never looked back. The neutral colourway and luxe-looking cover can be removed and washed with relative ease and it looks very chic draped over the end of my bed. Has a weighted blanket cured my anxiety? Absolutely not. But I do love wrapping myself up in it as soon as the temperatures drop and feeling all cosy. Having said that, my partner, who admits he is prone to claustrophobia, absolutely hates it, so that's something to consider." - Shannon Lawlor, Executive Beauty Editor
Emma Hug Weighted Blanket
Reasons to avoid
-
Not the best array of colour options.
What we thought when testing: "I've always slept badly - thank you, anxiety - but I can honestly say that every single night that I have curled up under this weighted blanket I've slept so soundly. And I'm talking dreamless, non-moving sleep. I don't know what witchcraft it is, but I am obsessed. I wish it came with prettier cover options - not everyone's into the Mrs Hinch grey look - but in all honesty, the quality of my sleep far outweighs my desire for a bit of designer bedding." - Katie Thomas, Senior Beauty Editor
Viceroy Sherpa Fleece Heavy Weighted Blanket
Reasons to buy
+
Affordable price point
+
Next day delivery.
Reasons to avoid
-
Not ideal for asthmatics or those who feel claustrophobic.
What we thought when testing? "Last year, to the backdrop of a chilly winter and soaring energy bills, I decided to try a weighted blanket and see what all the fuss was about - and honestly, it's probably the best £50 I've ever spent. I was reluctant to part with it when the summer rolled around, purely for the fact that my sleep had never been better. I'm someone who loves to feel cocooned when I'm dozing off and under this 9kg number there really isn't a lot of wiggle room - you'll feel incredibly snug, but it's worth noting that not everyone enjoys feeling tucked in like a mummy. In fact, when my sister-in-law used one she felt very uncomfortable and we later realised it was aggravating her asthma. However, for me it was a dream. I was asleep within minutes and suffering a chilly exposed toe was a thing of the past. Just note that when it comes to making and changing the bed, it requires a bit of lugging - but it's totally worth it. - Jadie Troy-Pryde, News Editor
How do you wash your weighted blanket?
While it'll vary from style to style so do be sure to check the label on yours, most brands confirm that the blankets are machine washable. That said, most brands do recommend air drying rather than machine washing so as not to damage the beads or shrink the material.
Try this: Place your blanket into your washing machine with a natural, mild and bleach-free detergent. Opt for a gentle, cold water wash and, once washed, lay out flat to dry.
Important need-to-knows
Do weighted blankets help you sleep?
Short answer - while more research needs to be done on the matter, initial studies certainly suggest that weighted blankets and the cosiness they create can help to improve sleep and feelings of relaxation. Dr Becky Spelman, psychologist and clinical director of the Private Therapy Clinic, believes these feelings of being "grounded and secure" can make people "feel more embodied."
"This means that they're in the present moment – less focused on their thoughts and more in touch with the relaxing sensation that a weighted blanket can bring," she continues.
In short, weighted blankets can boost sleep, she reckons, by forcing you to focus on the here and now. "I believe they're very useful and eagerly await scientific study which will support what is being reported," concludes the psychologist.
The bottom line? These blankets are definitely worth a try if anxiety is messing up your sleep pattern, however, it's unlikely that they will help tackle all the symptoms.
Do weighted blankets actually help with anxiety?
As above, there aren't currently many research studies around this, meaning evidence is more anecdotal and not necessarily scientifically proven. That said, the theory is that weighted blankets can improve anxiety because the brain registers them in the same way it would a hug.
"I often use weighted blankets for clients who come into clinic particularly nervous or anxious, and for young people with hyperactivity disorders such as ADHD and ASD, who find it difficult to self-soothe or to sit still for any length of time," Marra tells Marie Claire UK.
"It promotes the release of your feel-good hormones, dopamine, and serotonin, boosting your sense of happiness and overall well-being," she adds. With this, "levels of adrenaline and cortisol (our fight and flight hormones) dissipate, further reducing symptoms of stress and anxiety and so helping to centre the mind."
What weight should I aim for with my weighted blanket?
Good question. Most options currently on the market are weighted by tiny glass or plastic beads which are usually stitched inside of the fabric.
When you're buying: the experts recommend opting for a blanket that weighs between 7% to 12% of your body weight for ultimate comfort.
Celebrity news, beauty, fashion advice, and fascinating features, delivered straight to your inbox!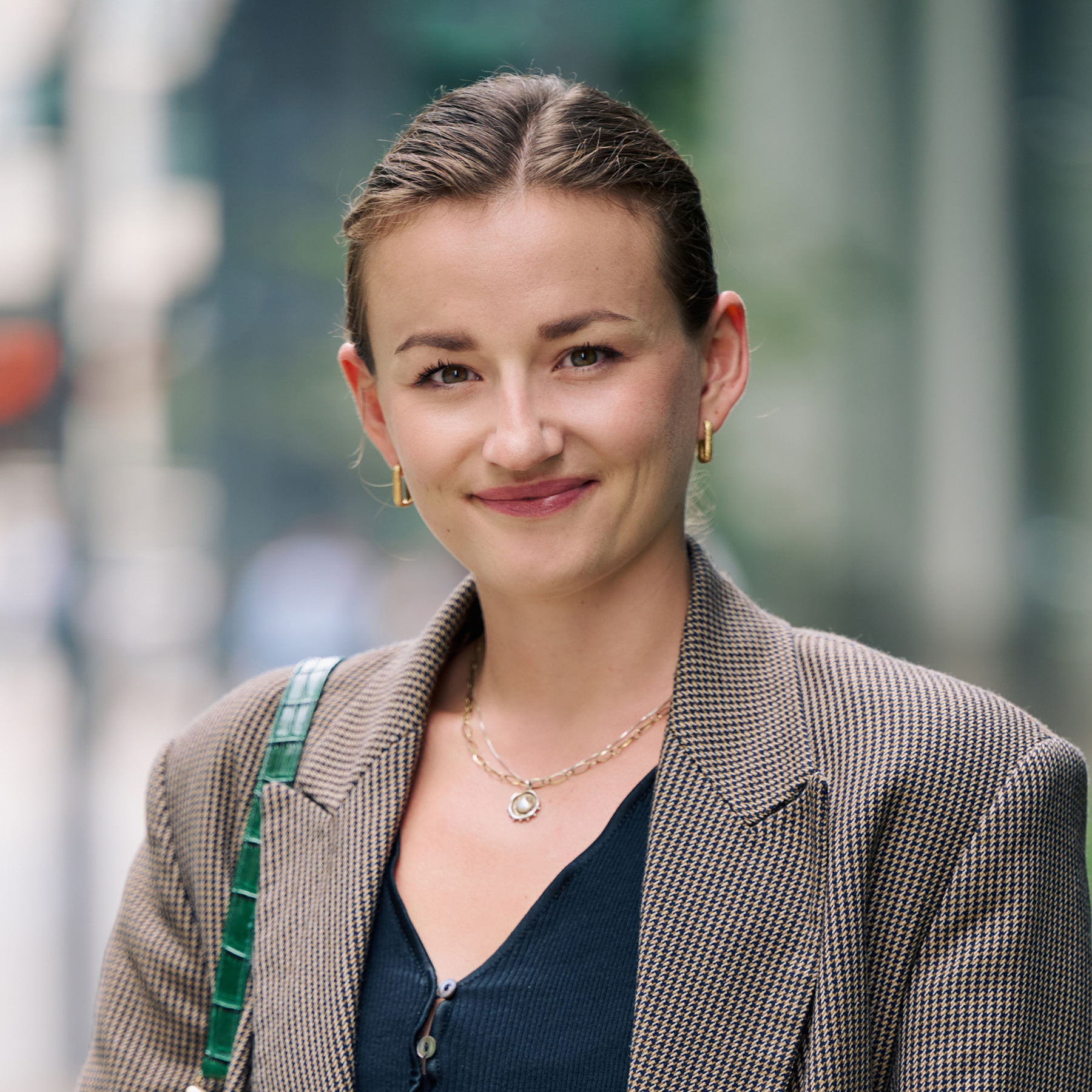 Health, Sustainability and Relationships Editor
Ally Head is Marie Claire UK's Health, Sustainability, and Relationships Editor, eight-time marathoner, and Boston Qualifying runner. Day-to-day, she works across site strategy, features, and e-commerce, reporting on the latest health updates, writing the must-read health and wellness content, and rounding up the genuinely sustainable and squat-proof gym leggings worth *adding to basket*. She regularly hosts panels and presents for things like the MC Sustainability Awards, has an Optimum Nutrition qualification, and saw nine million total impressions on the January 2023 Wellness Issue she oversaw, with health page views up 98% year on year, too. Follow Ally on Instagram for more or get in touch.