Collagen supplements: why everyone's talking about them RN, plus 11 celeb-backed products
As Khloe Kardashian launches her own range and Jennifer Aniston joins Vital Proteins as their chief creative officer.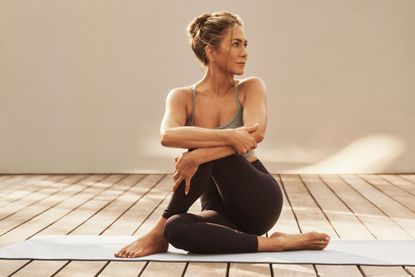 (Image credit: Vital Proteins)
As Khloe Kardashian launches her own range and Jennifer Aniston joins Vital Proteins as their chief creative officer.
From the ever-evolving world of celebrity workouts, to the 4:3 diet (yep, it really is a thing), it's hard to keep up with how the A-list are staying healthy. But Hollywood's latest obsession with collagen supplements (backed by none other than Khloe Kardashian and Jennifer Aniston) is one we can get on board with.
A bit like probiotics for women, collagen seems to be everywhere at the moment - even Gemma Collins has her own range of products.
But, question. What actually is collagen, what does it do, and why is it so talked about at the moment? We've asked two medical experts for their take on collagen supplements and included all the latest for you to *add to basket*, if you decide it's for you.
Plus, scroll to the bottom to find out which supplement wins the Dose and Co vs Vital proteins standoff.
Your guide to collagen supplements (plus a decider on Dose and Co vs Vital Proteins)
So, what is collagen?
According to doctor Omar Tillo, plastic surgeon at Rejuv Lab London, collagen is one of the main proteins providing strength and structure for human tissue. "When we talk about ageing and skin, the term collagen always comes into play. It glues together skin, bones, tendons, and ligaments, and makes up about 25% of your total bodily protein content," he explains.
So, what is collagen responsible for, other than, ahem, glueing together human tissue? Well, primarily, skin strength and elasticity. "We often call it the scaffolding of our skin and body," shares Tillo. "As you start ageing, your breakdown of natural collagen will surpass the rate of production in your tissues, leading to wrinkles, loss of skin volume, and dry skin," he shares. Which is why having the best moisturiser for dry skin in your arsenal becomes ever more important as you age.
And what is a collagen supplement?
In short, collagen supplements come in both powder and pill form, and the majority are one of five types:
Type I collagen: the one you have most frequently in your body.
Type II collagen: the one you'll find most frequently in supplement form.
Type III collagen: the one you'll find most frequently in your muscle structure.
Type IV and type V: the ones you'll find most frequently in the layers of your skin.
"Collagen supplements may be available in several different forms, but their purpose is the same: to support our natural collagen production," Perry explains.
Some studies suggest that taking capsule or powdered collagen supplements can increase muscle mass and bone strength, and result in thicker hair, stronger nails and better skin, the expert adds. However, he points out that the studies do currently vary and are relatively small.
Pros of taking a collagen supplement
Improvement in skin's elasticity
Healthier, thicker hair
Stronger nails
Clearer skin
Better muscle mass
Less joint pain.
Do note here: Tillo points out that consuming collagen supplements seems to be a more effective option than using topical collagen products. "This is because the collagen exists in deep dermal layers of our skin - just make sure you look for a trusted manufacture to ensure the quality of the product and the source of the ingredients and its formula," he advises.
Cons of taking a collagen supplement
Could be a placebo effect.
Not enough research is done into guaranteeing results.
Not suitable for those pregnant or breastfeeding.
Should I take collagen supplements?
Short answer - it's up to you. Doctor Tillo reckons maybe, although he shares that other treatments could be more immediately effective. "Treatments that use radio-frequency energy enable skin tightening by reactivating collagen production in your skin layers. Thermage FLX, an FDA approved treatment, contracts and tightens for a healthier, more contour skin with just one session," he shares.
Doctor Petty, on the other hand, doesn't believe so. "The overall feeling is taking collagen in either form isn't really going to work, as it's difficult to digest," he shares. "It just isn't built to survive in the gut. You can't deny its an ever growing trend - just be careful with what you see promoted online, and make sure you double check any health claims against scientific evidence," he warns.
Keen to try for yourself? Keep scrolling for a round-up of our favourite brands, plus a decider on whether Dose and Co vs Vital Proteins comes out tops. (And don't miss our guides to the best protein powders, while you're here).
11 celeb-backed collagen supplements, plus a decider on Dose and Co vs Vital Proteins
Collagen Peptides - £19.99 | Vital Proteins
USP? Bestseller and Jen's fave This collagen supplement includes just one ingredient - bovine hide collagen peptides - and promises to help support healthy muscles, joints and bones, and enhance glowing skin, shiny hair and strong nails. It's also paleo-friendly, gluten-free and dairy-free, and has no added flavours colours, preservatives or fillers.
Coconut Collagen Creamer - £23.99 | Vital Proteins
USP? Dairy free Top up your AM joe with healthy fats from organic coconut milk powder, plus 10g of collagen peptides sourced from grass-fed, pasture-raised bovine. It's completely dairy-free and, rumour has it, great for baking.
Marine Collagen - £31.99 | Vital Proteins
USP? Suitable for pescatarians This Vital Proteins collagen supplement is also made with from just one ingredient. This time, it's collagen peptides sourced from the scales of Alaskan fish.
Dose & Co Marine Collagen -
Dose & Co's newest addition to the team is their marine unflavoured marine collagen, based on their best-selling range. It's created from non-GMO, sustainably sourced fish from France and contains 10g of Type 1 & Type 3 collagen per serving. Not bad.
Dairy Free Collagen Creamer - £27.99 | Dose & Co
USP? Khloe Kardashian's brand Boost your AM coffee with Dose & Co's creamer and you'll be adding 10g of both healthy fats and protein. Plus, it's dairy free and uses all-natural ingredients.
Chocolate Collagen & Protein Powder - £29.99 | Dose & Co
USP? Chocolate flavoured protein and collagen mix in one supplement. Keen to supplement both collagen and protein? Then you'll like this hybrid product from Dose & Co which offers a bit of both. Each serving provides you with 10g of collagen powder and 20g of whey protein. Winner, winner.
Unflavoured Collagen - £26.99 | Dose & Co
USP? Unflavoured The brand calls this their 'most versatile hero product' thanks to its neutral flavouring. Enjoy 10g of high-quality collagen powder and healthy fats from coconut milk with each serving.
CORREXIKO Marine Collagen Pills 2200mg: £24.17 | Amazon
Keen to try a collagen designed by a doctor with over ten years industry experience? Then you'll like CORREXIKO, a double hydrolysed collagen, an industry leading product that promises enhanced absorption and more effective, extensive results. Fun fact: their premium Marine Collagen Powder is ethically sourced from deep sea fish in Canada and uses the fish skin, rather than the cheaper fish scales many companies use.
Revive Collagen Sachets - £33.99 | Revive Collagen
USP? Comes in a handy transportable sachet After a daily liquid marine collagen supplement that comes in a handy single-serve sachet? Revive's for you. It takes the form of a citrus flavoured drink and contains 8500mg of marine collagen.
Collagen Capsules - £14.99 | Myvitamins
USP? Comes in capsule form Not so keen on supplementing with collagen powder but keen to give tablets a go? These Myvitamin capsules contain type 1 naturally occurring porcine collagen. Neat. Enter 'MARIEVITS52' when you checkout to save 52% at Myvitamins until July 31st. Sponsored.
Collagen Powder - £24.99 | MyProtein
USP? Budget-friendly and a reliable supplements brand brand Not only does the MP Collagen powder offer collagen peptides, but a hefty portion of protein, too. Each serving will give you 22 of protein to help with muscle repair and growth.
Celebrity news, beauty, fashion advice, and fascinating features, delivered straight to your inbox!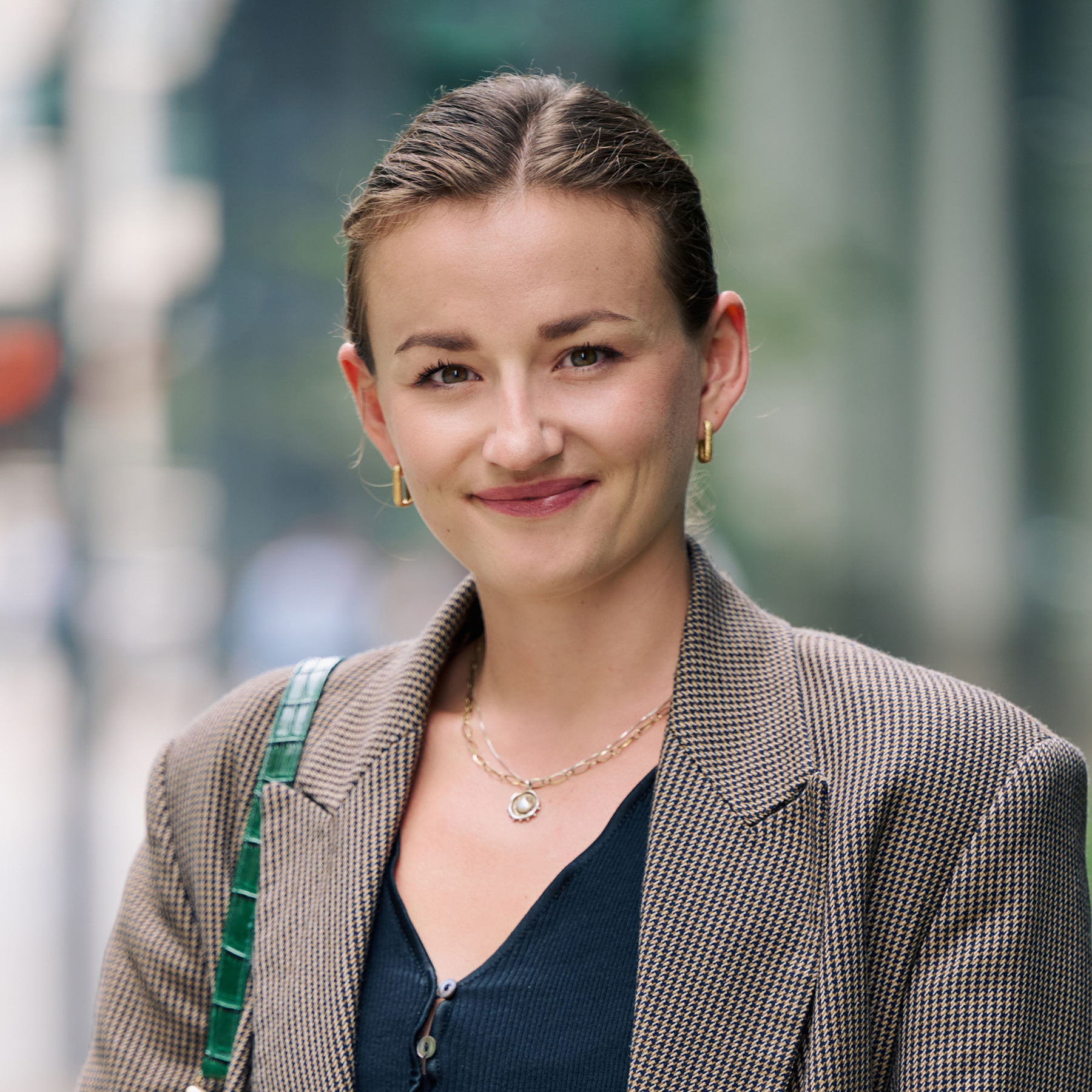 Health, Sustainability and Relationships Editor
Ally Head is Marie Claire UK's Health, Sustainability, and Relationships Editor, eight-time marathoner, and Boston Qualifying runner. Day-to-day, she works across site strategy, features, and e-commerce, reporting on the latest health updates, writing the must-read health and wellness content, and rounding up the genuinely sustainable and squat-proof gym leggings worth *adding to basket*. She regularly hosts panels and presents for things like the MC Sustainability Awards, has an Optimum Nutrition qualification, and saw nine million total impressions on the January 2023 Wellness Issue she oversaw, with health page views up 98% year on year, too. Follow Ally on Instagram for more or get in touch.