Keen to shop with a conscience this Christmas? 29 ethical gifts our Editors recommend
Take a considered approach this holiday season.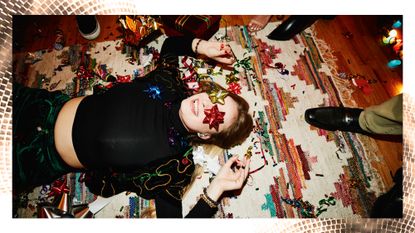 (Image credit: Getty Images)
Looking for ethical gifts that make thoughtful presents but also don't harm the planet this Christmas? You're in luck - I'm a Sustainability Editor who's passionate about shopping less and investing wisely, and I get to work with some of the best genuinely sustainable brands day in, day out.
For me, Christmas is about spending quality time with family, enjoying a well-earned break, and choosing to spend with brands genuinely doing their bit for both people and planet - which is where this edit of the best ethical gifts comes in.
Of course, it's important to be aware of the fact that shopping in and of itself isn't sustainable. We all own too much and waste too often, especially at this time of year. Case in point: Wildlife and Countryside share that roughly 114,000 tonnes of plastic packaging is thrown away each Christmas in the UK. Not just that, but over 21 million people open at least one unwanted gift, with 5% of those ending up in landfill.
That said, there are some stunning options available that won't end up going to waste designed by brands that pay their workers fairly, use environmentally-friendly materials, and are transparent about their supply chains and carbon emissions, too.
Still on the fence? Supporting businesses operating ethically pressures other businesses to follow suit. If ever there was a year to take stock of where your Christmas spending's going and who it's benefiting, it's 2023. Invest wisely in items people will genuinely use for years to come - the planet will thank you.
29 ethical gifts to give this Christmas
For the slow fashion lover...
For the ethical beauty fan...