I'm a hard-to-impress beauty editor, but these 10 beauty products have blown me away
This month, Beauty Desk Drop has outdone itself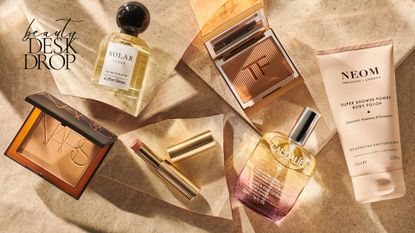 (Image credit: Future)
I know I shouldn't admit this (I am a beauty editor, after all), but come summer, my desire to execute any sort of beauty routine dwindles. I'm not sure whether it's the clammy weather, the fact my skin is naturally sun-kissed or that I'm just out and about more, but I simply can't be bothered to partake in any laborious beauty chores.
My skincare routine, of course, remains, but when it comes to applying foundation, bronzer or even styling my sun-damaged hair, things tend to stagnate. And, as a result of such an unenthusiastic approach to my beauty routine, my interest in shopping for new beauty products also declines.
So, imagine my surprise when, recently, I've found myself more excited about beauty than ever. From fragrance to face serum, I've been loving every new beauty launch that has come my way. In fact, I'd say the most impressive beauty products of the year have launched in the past few weeks. And because I don't want anyone to miss out, if you're also feeling the beauty vibes right now, keep scrolling for the 9 new products I think are actually worth your time.
1. & Other Stories Solar Essay
& Other Stories Solar Essay Eau de Toilette
Best new perfume
Specifications
Blend: Eau de Toilette
Size: 50ml
Key notes: Lemon, coconut, cyclamen, mimosa, tonka bean, sandalwood
Unlike so many summer perfumes out there, this fragrance is in no way creamy, sticky or sweet smelling. Instead, it's fresh, zesty and floral, like a deep inhale of fresh air on a cool summer's day. And despite the fact it smells beautifully unique and actually quite expensive, it only costs £29.
2. Tom Ford Soleil de Feu Highlighter
Tom Ford Soleil de Feu Highlighter
Best new highlighter
Look, I'm not a highlighter kind of girl. In fact, I'm barely a make-up kind of girl. However, this product is so special, I just had to take it home with me when it landed on my desk a few weeks ago. For starters, the packaging is stunning—it's the sort of compact that just makes you feel a certain way. The powder itself is something else—it's velvety, melts into the skin with effortlessness and delivers a subtle shimmer that leaves a J Lo-like glow.
3. Neom Super Shower Power Body Polish
Neom Super Shower Power Body Polish
Best new body scrub
It's no secret that I am a bath girl. I can't imagine climbing into bed at the end of the day without a relaxing bath. This product, however, has really sold me on summer showers. It's minty and fresh in the most invigorating sort of way—one deep breath in my post-workout shower has me feeling good as new. On top of that, the creamy, vitamin-E packed formula moisturises while coffee grounds gently buff and exfoliate. What's more? It's created with upcycled ingredients, including coffee grounds, almond shells and olive pips.
4. L'Oréal Paris Elvive Full Resist Anti Hair-Fall Serum
L'Oréal Paris Elvive Full Resist Anti Hair-Fall Serum
Best new hair product
You might have heard of this cult ingredient before. Aminexil is a L'Oréal-patented ingredient which is used in a number of 'anti-hair-fall' products in the conglomerate's more luxury brands (think Kérastase and L'Oréal Professionnel). Now, however, it is finally available on the high street in the form of L'Oréal Paris Elvive Full Resist Anti Hair-Fall Serum.
In essence, Aminexil works to strengthen the hair from the root, which results in less hair fall from breakage. And as somebody with thin and fine hair that's prone to breakage, I'm seeing great success from the serum. Having said that, it's really important to note that this product can't make new hair grow (no product can), and if you're experiencing noticeable hair fall and loss, please book an appointment with your GP.
5. Sunday Riley B3 Nice 10% Niacinamide Serum
Sunday Riley B3 Nice 10% Niacinamide Serum
Best new face serum
Niacinamide is probably my favourite skincare ingredient, and Sunday Riley is one of my favourite skincare brands, so this new launch feels like it was made specifically for me. With 10% niacinamide in a beautifully hydrating and wearable formula, I can't think of a soul who wouldn't love this product. Not only does it hydrate the skin and help strengthen the skin barrier, it also helps those who (like me) have oily, acne-prone skin by minimising the appearance of pores and reducing red marks.
6. Nars Laguna Bronzing Powder
Nars Laguna Bronzing Powder
Best new bronzer
I know, I know—Nars Laguna Bronzing Powder is a classic, but this month it's had an update. The super-creamy, melts-like-butter bronzer is now available in 9 newly reformulated shades, meaning there's a Laguna out there for everyone. If you're after a matte bronzer that delivers a natural-looking glow, this is it.
7. Vieve Satin Slip Lipstick
Vieve Satin Slip Lipstick
Best new lipstick
I'm funny about lipsticks, but this one has seriously impressed me. You see, my lips are dry by nature, and lipstick only clings to dry patches and exacerbates the problem. This lipstick, however, isn't just a beautiful nude-like pink shade (which matches my natural lip colour almost perfectly), it is also silky and satiny, meaning my lips are actually left feeling nourished and pillowy soft.
8. Caudalie Soleil des Vignes Oil Elixir
Caudalie Soleil des Vignes Oil Elixir
Best new body oil
Formulated with notes of coconut, orange blossom and jasmine, this hair and body oil is like summer in a bottle. Usually, I'm not a huge fan of oils—they leave my already oily skin feeling greasy and slippery. However, this stuff dries down almost instantly, simply leaving great-smelling, hydrated skin behind. Would I use it in my hair? Considering my strands are fine and thin, I would find it too heavy. However, if your hair is thicker and in need of some nourishment, I can imagine it would be beautiful.
9. Clé de Peau Beauté Cream Rouge Sparkles Lipstick
Clé de Peau Cream Rouge Sparkles
Best new luxury product
I'm not the sort of person to recommend anyone spends £44 on a lip gloss—or at least I wasn't until I tried this one. I love a luxury make-up buy, and this one is my pick of the month. It doesn't have a hint of stickiness to it and leaves a wet-look, shimmering finish that's so good, it hasn't left my handbag since I first got it. Does anybody need this product? Absolutely not. But I can absolutely say my make-up game is significantly improved for it.
10. Kiko Disney The Little Mermaid Radiant Baked Blush
Kiko Disney The Little Mermaid Radiant Baked Blush
Best New Blusher
Trust me when I say I am not the sort of person who is drawn to Disney-themed beauty products. However (and that is a big however), this blusher has replaced my current favourite cream blusher. Come summer, I quite like a matte, sand-kissed look (think desert bronze)—and this blusher delivers just that. With a subtle sheen, it blurs my pores and leaves behind the most convincing of natural flushes. In short, I'm in love.
Celebrity news, beauty, fashion advice, and fascinating features, delivered straight to your inbox!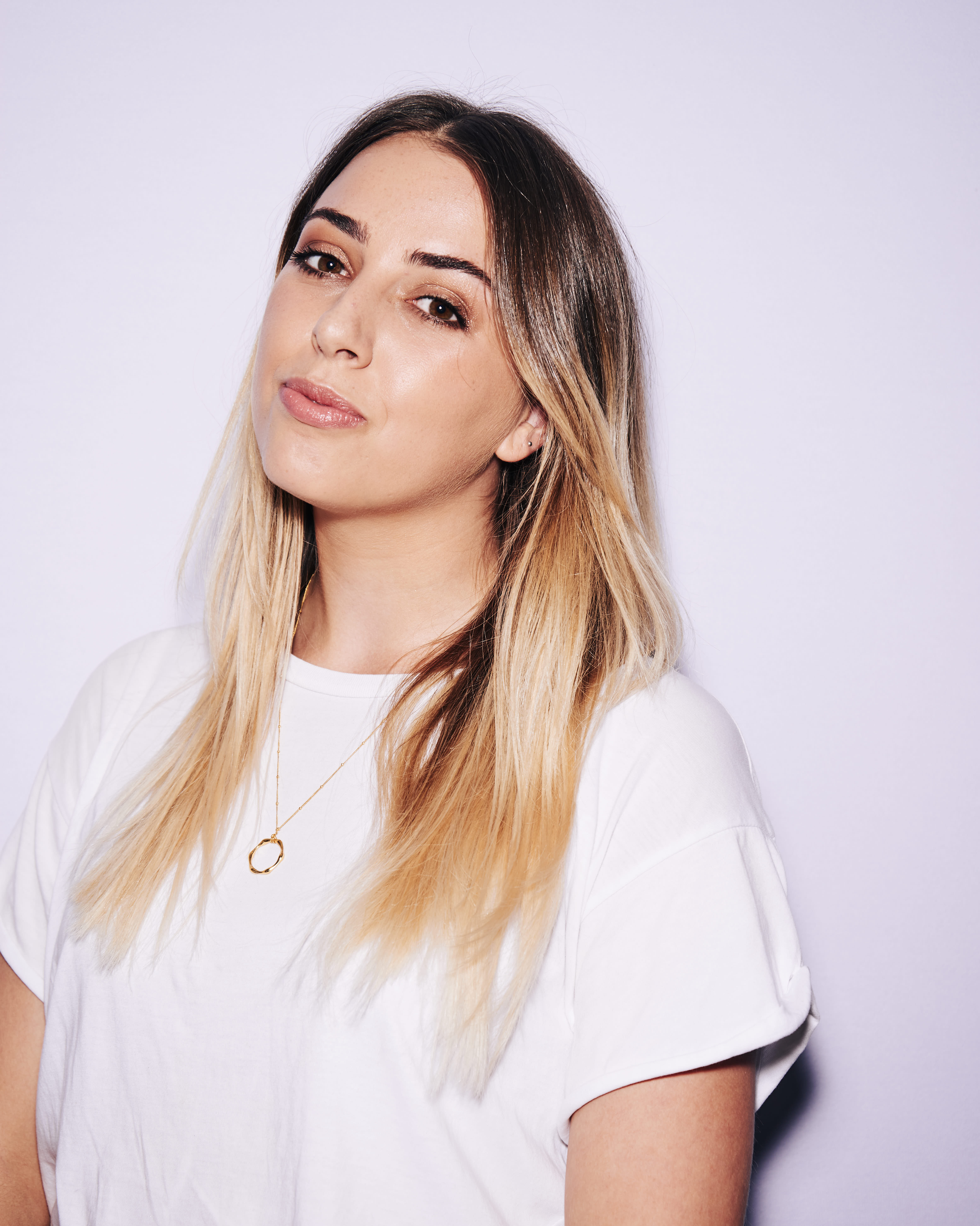 Shannon Lawlor is the Executive Beauty Editor at Marie Claire. With nearly a decade of experience working for some of the beauty industry's most esteemed titles, including Who What Wear, Glamour UK, Stylist and Refinery29, Shannon's aim is to make the conversation around beauty as open, relatable and honest as possible. As a self-confessed lazy girl, Shannon has an affinity for hard-working perfumes, fool-proof make-up products and does-it-all skincare.