This is how to achieve Kate Middleton's new sleek hairstyle
For something that looks so effortless, it takes some serious time.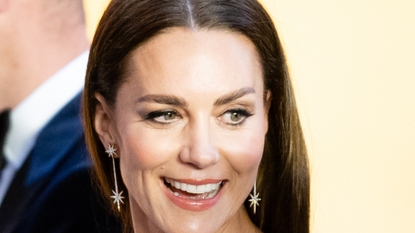 For something that looks so effortless, it takes some serious time.
Kate Middleton's hair is famous, let's just clarify that. The Duchess of Cambridge's hair has been spoken about for far longer than she's been married to Prince William, and any adjustments Kate makes to her do is sure to make headlines.
So, you may have spotted that the Duchess has been sporting a change from her usual wavy blow-dry lately. On a number of recent engagements, such as the time she wore the emerald green Edeline Lee dress, Kate has paired her stylish ensembles with a more pared-back, sleek look complete with a centre-parting.
The look which also sees the hair tucked back behind the ears may look effortless, but it does take some serious time to achieve according to the royal's hairdresser, Richard Ward.
Writing in the Daily Mail, Ward explains that the "fresh and modern" look acts like a facelift without the scalpel, as the pulled back style opens up the face and has the effect of highlighting the Duchess' bone structure.
"Just don't be fooled by how effortlessly chic this hairstyle seems," writes Ward, explaining that A-listers sporting this style will have had a professional spending a "good 90 minutes painstakingly getting it all just so." Products, straighteners and a blow-dry will all have been in the mix, he stresses, with "any last kink or hint of frizz smoothed out."
But that's not the end of the process, adds Ward. "Then, one small section at a time, the hair will have been gelled or waxed into position," he explains, advising those trying it at home to spray some hairspray onto a comb and lightly pass it over the head to tame any unruly strands.
There's another handy trick that he also shares: "Sometimes, with particularly long or thick hair, a bobble can be used as a belt-and-braces way of ensuring nothing slips out of position."
"That tiny pony tail can be hidden in the nape of the neck, covered by the rest of your hair. Some hairdressers like to plait it into place."
Ward, who was responsible for the Duchess' hair on her wedding day to Prince William and owns a salon in Sloane Square, London, says that the style suits almost all face shapes. The only face shape it might not work with, he says, is a long face or for those with a long neck, where the hairstyle will exaggerate those features.
We've linked the products that you will need to help achieve the royal look, and some of them are even rumoured to be Kate Middleton's favourites...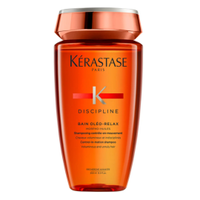 Kerastase Bain Discipline Oleo-Relax Shampoo, was £22.40 now £17.45 | Feelunique
There are rumours that this is Kate's favourite shampoo, and it could be the reason that her hair always looks so smooth and shiny. It leaves locks moisturised and supple, with improved manageability, making your hair easier to style.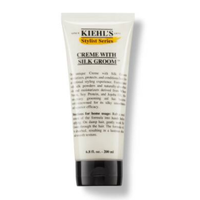 Creme with Silk Groom™, £30.50 | Kiehl's
This product was reportedly spotted in a photo that Kate's hair stylist shared of the royal's beauty bag. The non-greasy styling cream helps to condition and smooth the hair, while adding lustrous shine and manageability for an optimal styling experience.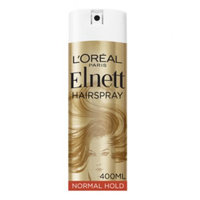 L'Oreal Hairspray by Elnett for Normal Hold & Shine, was £6.70 now £5 | Boots
Once your hair is washed and styled, make sure to set everything in place with hairspray. This L'Oreal product sprays so fine and gives natural hair movement and shine with no stiffness, stickiness or visible residue.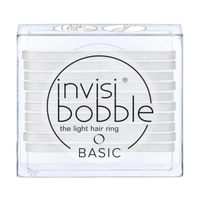 invisibobble Basic The Light Hair Ring - Crystal Clear, was £3.99 now £2.79 | Lookfantastic
If you want to try out the pony tail trick as mentioned above, these almost invisible hair bobbles are perfect. They boast a ring structure that delivers a strong grip and a weightless feel in your hair.

So, if you fancy copying Kate's latest hair look, don't be put off by the number of steps needed to achieve it. As Ward puts it: "You just need to set aside the time and the patience to do it properly."
Noted.
Celebrity news, beauty, fashion advice, and fascinating features, delivered straight to your inbox!
Amy Sedghi is a freelance journalist, specialising in health and fitness, travel, beauty, sustainability and cycling.
Having started her career in The Guardian newsroom working with an award-winning team, Amy's proud to have reported on a variety of topics, speaking to a range of voices and travelling far and wide to do so. From interviews on ski lifts to writing up breaking stories outside courtrooms, Amy is used to reporting from a range of locations (she's even been known to type up a story in a tent).
She also loves being active, spending time outdoors and travelling - with some of her favourite features she's worked on combining all three. Cycling and eating her way round the Isle of Man, learning to sail on the Côte d'Azur and traversing the Caminito del Rey path in Spain are just some of her highlights.
Covering a diverse range of subjects appeals to Amy. One minute she may be writing about her online styling session with Katie Holmes' stylist and the next she's transporting readers to the basketball courts of Haringey where she joined a group trying to lower knife crime in the capital.
While at university, Amy was awarded The Media Society bursary. Following her stint at the Guardian, Amy worked at Google and as well as writing for Marie Claire, she regularly contributes interviews, features and articles to National Geographic Traveller, The Guardian, The Independent, The Telegraph, Stylist, Refinery29, Glorious Sport, Cycling Weekly and Rouleur.
When she's not writing, Amy can be found trying to get through her towering stack of books-to-read, cycling down at Herne Hill Velodrome or looking for the next place to eat and drink with friends.