Victoria Beckham: I'm the same size as the average woman
The designer says that she represents the general public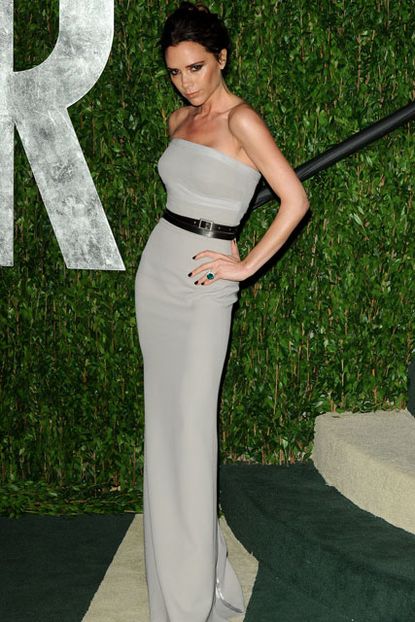 (Image credit: PA)
The designer says that she represents the general public
Victoria Beckham seems to have a warped view of the rest of the population if her recent comments are anything to go by.
The singer-turned-designer has been talking about her triumphant foray into the world of fashion and the process that goes with coming up with her collections.
PICS: VICTORIA BECKHAM COLLECTIONS
In a recent interview she said that - as a size six - she views herself as representative of the general public.
'We always joke that we have this fabulously gorgeous 17-year-old model who is six-foot-whatever and then I say "OK, I'm going to put it on. I stand for the general public here,"' she told Harper's Bazaar.
'It's how I work. I found it really difficult when I was pregnant and I couldn't do that.
'It's part of the process. I'll stand here in my knickers and start draping fabric over myself.'
The 37-year-old also spoke about the 'out of body' experience she had when she was announced as the winner of Designer Brand of the Year at the British Fashion Awards last year.
TEARFUL VICTORIA BECKHAM TAKES TOP FASHION AWARD
She said: 'I came offstage and said, "I cried three times, I didn't thank the people I wanted to thank, I was really rubbish." But I think people saw the real me... and the truth is, I would have felt much more comfortable in my pyjamas with the kids and David in a hotel watching it on TV.'
She's just like us is Mrs Beckham...
What do you think of Victoria Beckham's comments? Do you think she represents the rest of us? Let us know your thoughts in the comment box below...
VICTORIA BECKHAM STYLE HIGHS & LOWS
Celebrity news, beauty, fashion advice, and fascinating features, delivered straight to your inbox!