Simon Cowell unveils plans for an X Factor musical
The X Factor Musical could be hitting the West End soon with the help of writer Harry Hill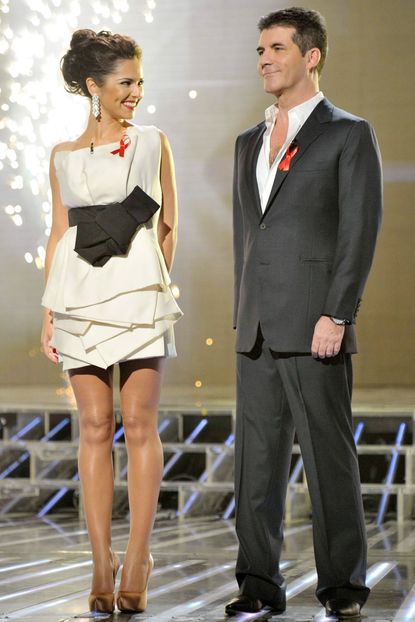 (Image credit: Rex)
The X Factor Musical could be hitting the West End soon with the help of writer Harry Hill
The X Factor isn't content with taking over Saturday night viewing for autumn, it's now taking on the West End as Simon Cowell unveils his plans for a possible musical version of the hit show.
CHERYL COLE MEETS SIMON COWELL AMID REPORTS SHE'LL RETURN TO X FACTOR
He's enlisted the talents of comic Harry Hill, who has been tasked with writing it as well as spearheading the entire production. Explaining his choice, Simon told the Metro: 'Musicals are not my business but I'm going to approach it like I would a TV show. The team have spent a long time working on this and from the very first time I met Harry Hill he was absolutely besotted with the idea, so we'll see.'
While X Factor fans keep their fingers crossed, the music mogul hinted that it may be a struggle to find an actor to play him on the stage.
BRITNEY SPEARS QUITS X FACTOR US
Simon added: 'Who would play me? We may have to do an audition show. That would be a good idea.'
While the X Factor musical is still very much a work in progress, Simon appeared positve as he revealed: 'We're going to see a workshop on the musical in a couple of weeks' time. What I'm hearing is that it's very funny and very good.
'That workshop will be the time we decide whether we are in or out. We have to wait and see whether it's going to work. But the buzz from the people who know about these things is that it's very good.'
What do you think? Would you watch the X Factor musical? Share your thoughts below.
WATCH! Go backstage with the X Factor 2012:
CHERYL COLE'S X FACTOR LAWSUIT DETAILS REVEALED
Celebrity news, beauty, fashion advice, and fascinating features, delivered straight to your inbox!