Mel Gibson being investigated by police
Events have taken a new turn in the battle between Mel Gibson and his estranged ex, Osksana Grigorieva, after Los Angeles police stepped in
Events took a new turn in the battle between Mel Gibson and his estranged ex, Osksana Grigorieva today, after it was revealed the Hollwood star is now being investigated by police.
2010'S BIGGEST CELEBRITY SCANDALS
Just last week, the Russian model claimed the media mogul 'knocked her teeth out' after becoming angry during argument at their home.
And days later, US website Radar online claimed to have heard tapes of a phone conversation in which the actor admitted the assault.
Now the Los Angeles police department are said to have stepped in, investigating the alleged incident, which took place at Mel's Malibu home. 
'An investigation of domestic violence was launched by Malibu/Lost Hills Station Detectives in July, 2010, involving actor Mel Gibson and his former girlfriend, Oksana Grigoieva,' Lt. Richard Erikson said in a statement.
'The Detective in charge of the investigation is currently gathering information regarding the allegations. Due to the investigation being preliminary in nature, no other information is available at this time.'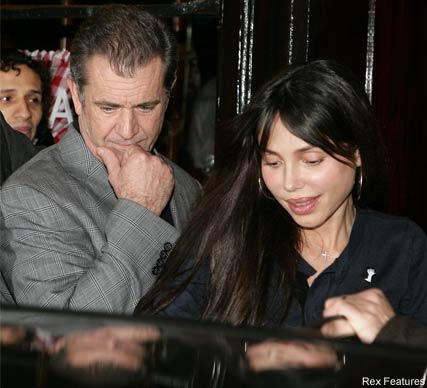 As fresh details are uncovered almost daily, it's thought the events could have a serious effect on Mel's career.
And the star could end up facing even closer questioning if police find evidence to back up their claims.
What's you view on the ongoing Mel/Oksana saga? Let us know your thoughts in the comments box below.
2010'S BIGEST CELEBIRTY SCANDALS