Marie Claire is supported by its audience. When you purchase through links on our site, we may earn commission on some of the items you choose to buy.
The star's unhappy at her recent surgery, claiming her puffy face and lips make her 'look like Daffy Duck'
Tearful Katie Price has reportedly broken down in front of friends, admitting she has 'ruined her looks' with repeated plastic surgery.
This comes as the star appeared to have had yet more procedures after stepping out in London last week.
Cutting short her Thai honeymoon with Alex Reid, Katie jetted back to the UK to perform her new single Free to Love Again on GMTV, but viewers were shocked with her appearance.
Sporting a swollen, puffy face and pouty lips, it looked as though Katie had got a little carried away with her latest set of treatments.
And the star's said to be deeply unhappy with her new look.
'The children are calling me Daffy Duck and laughing at my puffy pillow face,' Katie's reportedly told friends.
'Blown-up red lips, long dark hair and make-up. I do look like a duck.'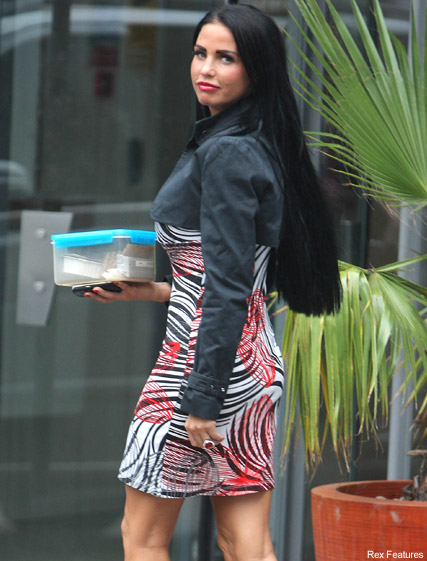 Katie's said to have had fillers in her cheeks and lips, but is now 'desperate' to have them removed.
'Katie thinks she looks like a cartoon character. She tries to laugh it off, but she knows she looks a state,' on insider revealed.
'She's desperate to have the fillers dissolved and wants them out of her face.'
Do you think Katie's surgery has gone too far? Or does the star still look ok? Let us know your thoughts in the comments box below.