Jessica Ennis: My muscles make me look butch
The gorgeous Jessica Ennis admits that even she has body hang-ups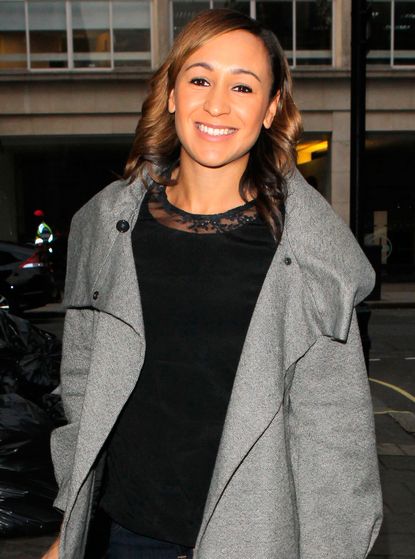 (Image credit: Rex Features)
The gorgeous Jessica Ennis admits that even she has body hang-ups
Jessica Ennis's abs were lusted over to a worrying degree in the Marie Claire office during London 2012. The heptathlete is a powerhouse with a figure to aspire to, but even Jess has admitted that she has body hang-ups.
Writing in her autobiography, Unbelievable: From My Childhood Dreams to Winning Olympic Gold, the gold-medallist speaks of her worry that her muscles make her look butch.
BLOG: I WANT JESSICA ENNIS'S ABS
She said: 'I don't look in the mirror and think, Oh God yeah. I don't think I'm anything special.'
She went on to say that as a young girl she was much more conscious of her athletic figure than she is now, saying: 'I felt big muscles were unattractive and none of my friends at school had them'.
'As a teenage girl I was more self-conscious,' she said. 'I would not wear certain things and, to some extent, I am the same now and will usually cover my arms. I look at myself in the mirror and think I am a bit butch, but you get to a point where you finally understand that looks do not matter so much.'
If Jessica Ennis has body worries, what hope is there for the rest of us!
Will you buy Jessica Ennis's autobiography? Let us know what you think in the comment box below.
JESSICA ENNIS REVEALS SHE WAS BULLIED AT SCHOOL
Celebrity news, beauty, fashion advice, and fascinating features, delivered straight to your inbox!