Cheryl Cole's Parachute lands a spot on Glee
The gleeful Brit beauty was tracked down by show boss Ryan Murphy, after he took a shine to her 2010 track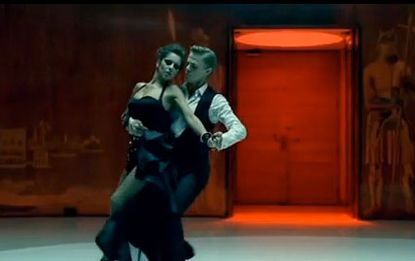 The gleeful Brit beauty was tracked down by show boss Ryan Murphy, after he took a shine to her 2010 track
Brit beauty Cheryl Cole has made no secret of her wish to achieve success in the US. And it seems her dream could be about to come true. Rumour has it the star's 2010 track Parachute is set to be featured on hit singing show Glee, after show creator Ryan Murphy took a shine to the song.
SEE ALL THE LATEST GLEE PICS HERE!
While Cheryl's American X Factor role still hangs in the balance, the star has reportedly been approached by Glee boss Ryan Murphy, after winning praise from several high profile American stars.
Rihanna, Katy Perry and Justin Bieber are all said to be fans, after meeting the star during the X Factor.
And now it seems Mr Murphy has set his heart on featuring Cheryl's Parachute song in the all-singing, all-dancing show.
'Murphy thinks 'Parachute' is pop perfection and he knows that Cheryl is going to be a big star in the States,' one insider told M Is For Music.
'It also helps that UK Glee fans will be aware of the song,'
'He spoke to Cole's people and they agreed to let the track be used.
Now some are saying Cheryl may even use the show to launch her career in the US, and convince X Factor bosses she is famous enough to land a spot on the American panel.
'They are now thinking about releasing the song as her debut US single as it will be great exposure for her if used on such a well-loved show such as Glee,' the insider continued.
Another source added: 'If this works out it would be a dream come true for Cheryl. Glee is one of the biggest shows in America - you can't buy publicity like that.'
It's not known who will perform Ms C's track on the show, although it's thought the song could feature in the first episode of the third season.
What are your thoughts on Cheryl's track landing a Glee spot? Let us know in the comments box below.
SEE ALL THE LATEST GLEE PICS HERE!
Celebrity news, beauty, fashion advice, and fascinating features, delivered straight to your inbox!