COP26: Your complete guide to the conference, plus how you can get involved
It marks one of the most important climate events since 2015, when the landmark Paris Agreement was reached.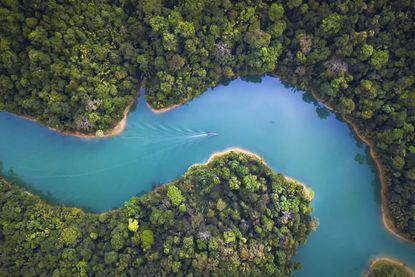 (Image credit: Getty Images)
It marks one of the most important climate events since 2015, when the landmark Paris Agreement was reached.
COP26 - what scientists are calling one of the most important global events of our lifetimes - has kicked off in Glasgow this week.
The UK prime minister Boris Johnson has been welcoming over 20,000 government figures, delegates and heads of state from all over the world in Scotland this morning. Its thought he'll later tell them that humanity has "long since run down the clock on climate change", with the world now at "one minute to midnight" when it comes to tackling climate change.
More than 100 world leaders are thought to be attending, including Nicola Sturgeon, Joe Biden, Emmanuel Macron and Justin Trudeau. Climate activists like sir David Attenborough and Great Thunberg are also attending the conference, alongside senior Royal Family members Prince Charles, Prince William, Camilla and Kate.
Prince Charles himself has called for "war-like footing" to tackle the ongoing crisis.
What is COP26?
In short, it's the UN's climate change summit that meets annually. COP stands for 'Conference of the Parties', and has the number 26 after it because it's the 26th year that the committee have met (the conferences began in Berlin in 1995).
The annual event sees the heads of state from the countries that signed the UN's Framework Convention on Climate Change get together. Over twelve days, they'll discuss the most pressing climate change matters and try and decide a course of action for every country.
This year, the UK and Italy have been chosen to host. It'll be held in at the Scottish Event Campus, otherwise known as SEC, in Glasgow, Scotland, after being post-phoned last year due to COVID-19.
It's a pretty important annual meeting, and certainly the most important COP since the landmark Paris Agreement was reached in 2015. This year, understandably, there's a lot to discuss - not just because the pandemic delayed discussions by a year, but because the effect climate change is having on our planet is becoming even more obvious.
When is COP26 being held?
This year, the conference will be hosted for twelve days from 30th October to 12th November 2021.
Fun fact: last time COP was held was in 2019, negotiations lasted for a whole two days longer than they were supposed too. With discussions already delayed by a year this time around, who knows how long it'll take.
Pre-arrival, all parties had to submit documentation showing which targets they've reached over the past year, according to the Energy and Climate Intelligence Unit.
Plus, the wealthier nations will be asked to disclose whether they've kept their promise of spending $100 billion yearly on climate finance.
Who is attending COP26?
The event is said to be hosting around 20,000 guests from 200 countries which, as above, will include a fair few world leaders, government members, celebrities and activists, all united with one goal - to stop climate change.
So far, world leaders attending include:
Prime Minister Boris Johnson (UK)
Prime Minister Mario Draghi (Italy)
President Joe Biden (United States)
First Minister Nicola Sturgeon (Scotland)
Prime Minister Justin Trudeau (Canada)
President Emmanuel Macron (France)
Prime Minister Scott Morrison (Australia)
Prime Minister Naftali Bennett (Israel)
Prime Minister Stefan Löfven (Sweden)
President Guy Parmelin (Switzerland)
President Muhammadu Buhari (Nigeria)
President Nana Akufo-Addo (Ghana)
President Alberto Fernandez (Argentina)
President Ivan Duque (Colombia)
Other notable figures include:
Sir David Attenborough
Greta Thunberg
UN Secretary General António Guterres
The Prince of Wales, Charles.
The Duchess of Cornwall, Camilla.
The Duke and Duchess of Cambridge, William and Kate.
Who isn't attending COP26?
President President Xi Jinping (China)
President Vladimir Putin (Russia)
President Recep Tayyip Erdoğan (Turkey)
The Queen.
What is the COP26 agenda?
30-31 October: G20 leaders gather in Rome
Key moments: look for climate pledges from China, India, and Saudi Arabia; more climate cash from France and Italy; a G20 communiqué reaffirming the 1.5C goal.
1-2 November: COP26 begins
What will happen? World leaders will give speeches and the talks will being.
4 November: Energy Day
What will happen? COP26 president Alok Sharma will be spearheading "making coal history", and world leaders will be encouraged to sign the UN's No New Coal pact.
5 November: Youth and public empowerment day.
What will happen? Climate activists including the likes of Greta Thunberg and Vanessa Nakate will no doubt call for more action.
10 November: Transport day
What will happen? The focus will be on cutting carbon from cars, with Boris Johnson thought to call for national bans on diesel and petrol car sales.
12 November: Negotiations end
What will happen? While not all conferences end on time - they're famously often delayed so that key leaders can reach agreements - expect to see the negotiated climate change around this date. While it might not look too different, it may re-confirm many nations dedication to the 1.5C goal.
Climate activists are hoping for commitments to carbon-cutting targets by 2023 and more clear time frames.
Why is COP26 being held in Glasgow?
According to the COP26 website, Glasgow was picked for a few reasons - namely, it's "experience, commitment to sustainability and world-class facilities."
The Scottish city aims to be carbon neutral by 2030 and also ranks fourth on the Global Destination Sustainability Index, making it one of the greenest cities in the world.
How you can get involved with COP26
Want to help and truly make a change to our planet? You could try go plastic free, invest in sustainable beauty products or ethical fashion brands, or even start using eco-friendly sex toys, instead.
Or, during 1st to 12th November, why not host your own eco-friendly event in aid to support COP26? You heard it here first.
There's a whole load of information out there about sustainable living, greenwashing, your carbon footprint, and climate change generally. So, let us cut through the noise and inform yourself with Marie Claire UK's expert-led sustainability guides.
Reporting by Rosie Grant
Celebrity news, beauty, fashion advice, and fascinating features, delivered straight to your inbox!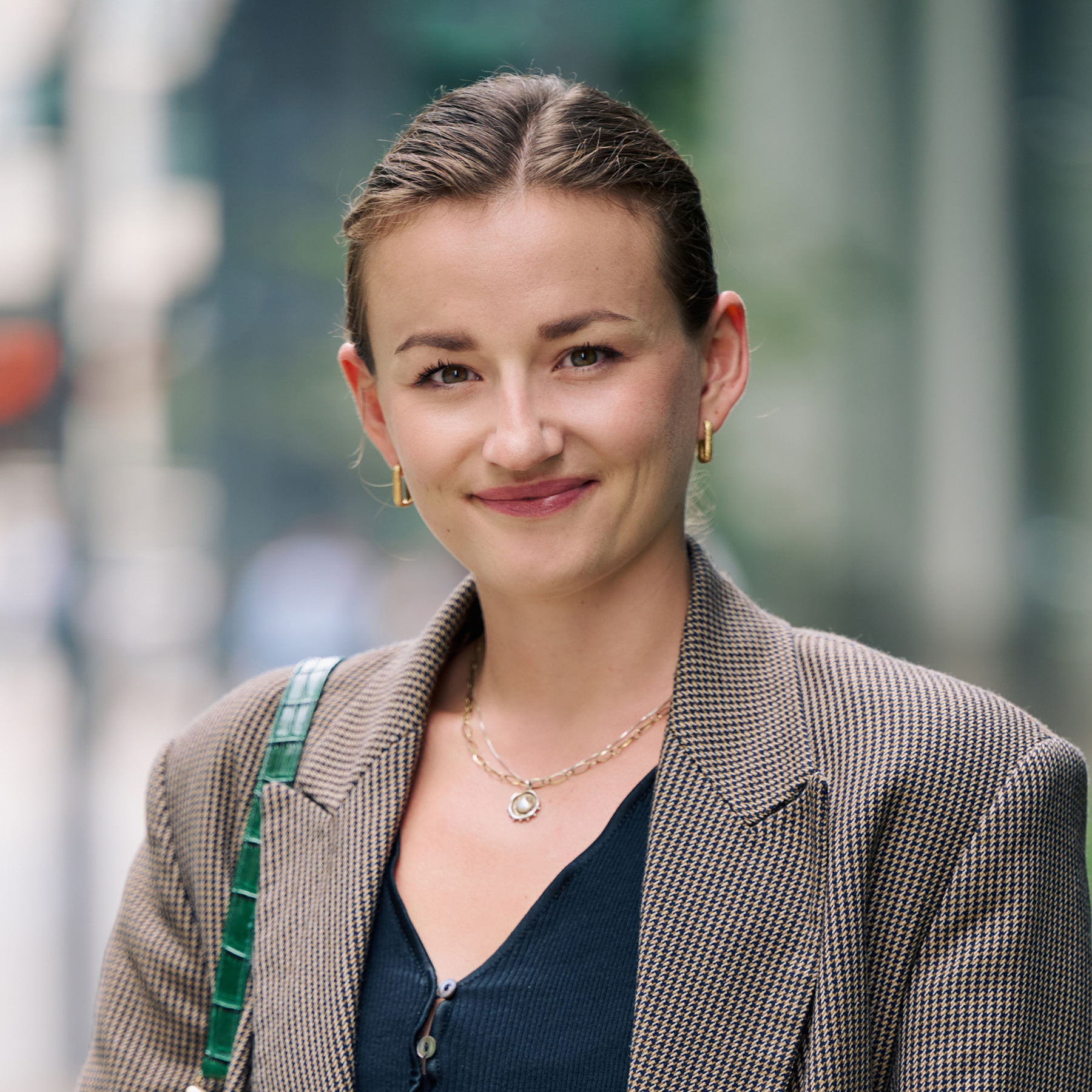 Health, Sustainability and Relationships Editor
Ally Head is Marie Claire UK's Health, Sustainability, and Relationships Editor, eight-time marathoner, and Boston Qualifying runner. Day-to-day, she works across site strategy, features, and e-commerce, reporting on the latest health updates, writing the must-read health and wellness content, and rounding up the genuinely sustainable and squat-proof gym leggings worth *adding to basket*. She regularly hosts panels and presents for things like the MC Sustainability Awards, has an Optimum Nutrition qualification, and saw nine million total impressions on the January 2023 Wellness Issue she oversaw, with health page views up 98% year on year, too. Follow Ally on Instagram for more or get in touch.