Feeling uninspired? 10 fun sex ideas to make any date night memorable
From sex games to power play, top experts share what to try.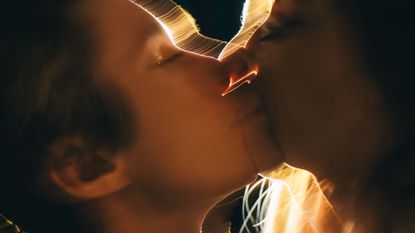 (Image credit: Getty Images)
If you're on the hunt for fun sex ideas to spice up your next date night, you likely aren't alone. According to research from a 2021 poll by the dating app Paired, 49% of people think sex with their partner could be better - and 18% are completely unsatisfied with their sex life.
It t might be a trope that long-term, monogamous relationships just do lose their spark, it doesn't have to be that way. That said, knowing how to spice up a relationship can feel daunting at the best of times - especially if sex games and sex card games aren't your cup of tea.
That's where this round-up of fun sex ideas will come in handy, packed with simple, enjoyable tips for making your love life that bit more exciting again. Because know this: while how often couples have sex often fluctuates and is very unique, spicing up your relationship, especially in the bedroom, is really important for your health and happiness. One 2016 study found that, in heterosexual couples, sexual satisfaction was a stronger predictor of relationship satisfaction.
Longer-term routes to building a healthy sex life include good communication and feeling safe with your partner. If you're ready to get down right now, though, and feel like you're lacking inspiration - we've got top tips from the pros.
Who tested the fun sex ideas in this round up?
Good question. We picked the brains of the below pros for their go-to tips.
10 fun sex ideas to try tonight
1. Power play
A survey of more than 4,000 Americans found one clear winner in the competition of sexual desires: domination. Almost every woman (93%) -and man (81%) have fantasised about being sexually dominated at some point, while 85% of men and 76% of women regularly fantasise about dominating.
Know this: BDSM is an art form that requires a lot of research and discussion between partners (our guide to bondage for beginners might come in handy here).
That said, you can start by introducing some elements of it into the bedroom. Try this: begin with vocal domination, meaning one person tells the other what to do.
Bondage Boutique Soft Bondage Rope 10 Metre
Like the idea of bondage but not sure where to start? Rope is a great toy for beginners (not to mention, you likely already know how to use it).
2. Get blindfolded
Another classic tool of BDSM? Restricting a sense to make touch feel even more powerful.
"Using a blindfold and restricting sight increases the other senses making things a little more sensual and exciting," says Flynn. "It also requires you to put a lot of trust into your partner's hands which can strengthen your bond."
3. Temperature play
Ever heard of temperature play? In short, it's using objects with different temperatures across you or your partner's body during foreplay or intercourse to turn you on.
"A great introduction to temperature play is using ice - glide it over each other's bodies to experience the sensations you get from the cold. If heat is more your thing, use a massage candle to excite the nerves in new ways," explains Cooper.
Did you know? Moving from hot to cold sensations in a localised area quickly also helps release nitrite oxide, a neurotransmitter that can help with orgasm and erection, shares the expert.
Coco De Mer Massage candle
This massage candle has a sweet vanilla aroma and can be poured onto your partner's body for a warm, sensual massage.
4. Go somewhere new
A last-minute hotel stay in your own neighbourhood sounds like a treat, but trying it somewhere new doesn't only have to be out of the home.
"Why not have sex somewhere you've never done it before - on the sofa, the kitchen or in the hallway. Just take things out of your usual sex spot to make it more fun," says Flynn.
5. Explore with porn
"Explore erotic audio, books or even porn as a couple," advises Cooper. "Viewing and reading sexual acts can excite many as well as give some ideas of what to do in the bedroom. For some, increasing arousal this way can be really helpful in helping making sex different too."
Gasnault suggests creating erotic works yourself, too. "Write an erotic short story or fantasy to your partner where you are the main characters and give it to them as a gift. I promise it will be a memorable night after that," she says.
Remember there are loads of ethical porn sites out there to help you find something that turns you on, rather than off. Try Make Love Not Porn for ethically-sourced, user-generated porn.
Smile Makers Ballerina Pebble Vibrator
Want to try a beginner-friendly toy? This small pebble vibrator promises to deliver pure pleasure to the entire vulva - or wherever you like it.
6. Use a sex toy
Despite how common sex toys are, there can still be something of a taboo around using them in partnered sex. Tonight, get turning them on, says Cooper: "They can help you feel different sensations during sex which lead to orgasm. They can also distract your busy mind, meaning you're less focused on thoughts that pop into your head during non-tech-focused sex. It can make sex feel more physical, which can be what you need at a particular time."
Gasnault adds: "Trying out stimulations on other parts of the body, as well as the genitals, can be exciting. A vibrator can be used for a sensual massage before using it on the vulva and it can also work for the scrotum," she says.
We have loads of roundups for the best sex toys, including the best vibrators, best anal toys and best dildos, in case you want to buy something together.
7. Don't touch
That might sound like the least sexy thing ever but stay with us on this one.
"If you want to build up desire and try something tantalising, agree on a no-touch zone and explore all other areas of the body," recommends Gasnault. "Pair that with eroticism - talking, using scented products like candles or reading sex stories - and you might end up feeling sexual energy rise in your whole body in a way that will feel very different where you are only focused on the genital area."
Flynn also suggests no-touch solo play, saying: "Masturbating in front of your partner and letting them see how you pleasure yourself can be super bold. Stare them right in their eyes and show them exactly how you like it."
Stuck for sex positions to try? This pocket-sized, easy-to-carry book is packed full of 50 different positions to try any place, any time. You'll be being more adventurous in the bedroom (or room, counter, or chair) in no time...
8. Look at yourselves
"Have you ever seen yourself have sex?" asks Flynn.
If not, try this: you can position a mirror to see how sexy you look while making love. "This isn't a moment to judge you or your partner's body but a moment to enjoy and experience your sexual connect from another perspective."
9. Practice edging
Ever heard of edging? It'll almost certainly get you going, share our experts.
"There's nothing wrong with a quickie from time to time but when really trying to reconnect and build back the intimacy, edging is great," says Flynn. "This is when you or your partner are sexually stimulated to the point of orgasm, but you stop right before you climax. Make love for as long as possible and, when you eventually let yourselves orgasm, it will be mind-blowing."
This massage oil from sexual wellness brand Smile Makers promises to get you in the mood. Enjoy the sweet scent of almond, jojoba oil and ylang-ylang and... enjoy.
10. Find new positions
"Refer to the classic Kamasutra positions and try out some new sex positions," recommends Flynn.
If you're reading the Kamasutra, you can open the book on a random page (or do an old-fashioned Google, if you don't happen to have the test lying around). Go with the first one that comes up - as long as it sounds good to both of you.
How to make boring sex fun?
In short, my working out what really ticks for you and doing more of it. That might be foreplay, role play, massage candles or bondage - the world really is your oyster.
Patience is key, recommends Ness Cooper, clinical sexologist and therapist and resident expert at jejoue.co.uk. Her go-to sex idea for spicing things up? "A great introduction to temperature play is using ice - glide it over each other's bodies to experience the sensations you get from the cold. If heat is more your thing, use a massage candle to excite the nerves in new ways," explains Cooper.
Celebrity news, beauty, fashion advice, and fascinating features, delivered straight to your inbox!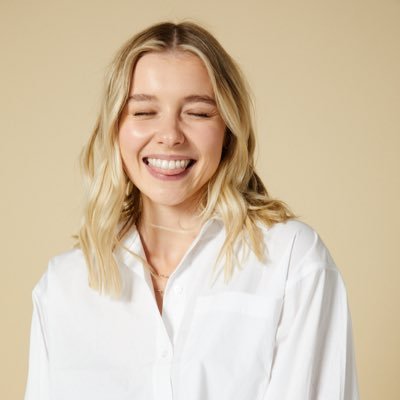 Contributing Health Writer
Chloe Gray is a freelance journalist who writes and talks about health, fitness, and wellbeing through a feminist lens. She was part of the launch team for Stylist magazine's fitness brand, Strong Women, and has written for i news, Women's Health, Red magazine, Good Housekeeping, Refinery29, and more. She's all about building mental and physical strength, eating delicious food that fuels you well, and making the fitness industry more accessible and enjoyable. She's also a qualified fitness trainer and research nerd, so you can be sure everything you read is backed by proper science.