Sustainable periods: Everything you need to know about making your TOTM more eco
In the UK alone, most menstrual products contain up to 90% plastic and take 500+ years to break down, contributing to 200,000 tonnes of landfill waste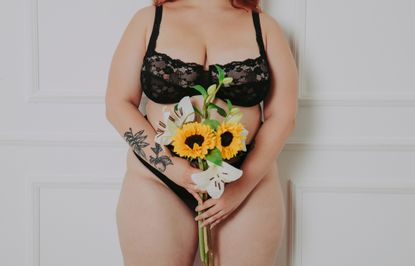 (Image credit: Getty Images/EyeEm)
In the UK alone, most menstrual products contain up to 90% plastic and take 500+ years to break down, contributing to 200,000 tonnes of landfill waste
As long term sustainability campaigners, here at Marie Claire we're always seeking out how to be more sustainable - which includes reading up on the easiest ways to have sustainable periods.
Why? Well, globally, 45 billion menstrual products are disposed of every year. In the UK alone, most menstrual products contain up to 90% plastic and take over 500 years to break down. They, in turn, contribute to 200,000 tonnes of landfill waste, which omits harmful CO2 emissions.
Just like making sure you're watching ethical porn (read our guide to the best eco-friendly sex toys, while you're here) and opting for sustainable beauty products where possible, it's time to address the plastic in your female hygiene items.
Think tampons, applicators, pads, wrappers, packaging and more.
What does it mean to have sustainable periods?
In short, the term 'sustainable periods' just means you're actively making an effort to reduce the amount of waste your periods make.
It's estimated that 2.5 million tampons, 1.4 million pads and 700,000 pantyliners are wrongly flushed down toilets in the UK each day. By opting for period products that don't use plastic, or at least use less of it, you're doing your bit to reduce waste, slow climate change, and lessen your carbon footprint.
Reading up on the best ec0-friendly period brands and trying alternative solutions that help you remove plastic from your period altogether (or as much as you can) isn't so hard - as our guide to sustainable periods proves.
Keep reading for our complete guide.
How to have sustainable periods
1. Try Modibodi sustainable period pants
What are Modibodi pants?
Modibodi are period-proof pants that are reusable, sustainable, and sweat-proof, and also double up as swimwear.
They're an Australian label paving the way for more sustainable period options. Crafted using their patented Modifier Technology™, they've become the UK's number one selling leak-proof underwear brand.
How are Modibodi pants sustainable?
Essentially, the Modibodi pants have been designed to provide freedom to the wearer as well as a safer, sustainable and environmentally friendly alternative to the historically eco-damaging feminine products available at current. Plus, they're not just good for periods but pelvic floors, too.
Born back in 2011, founder Kristy was experiencing 'unmentionable' bladder leaks after the birth of her second child. Determined to find a solution that was both sustainable and leak-proof, Modibodi was born. There are other period proof pants available, too, including brands like WUKA, Thinx, and Hey Girls.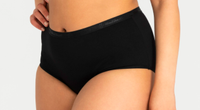 Modibodi classic full brief, ModiBodi, £19.50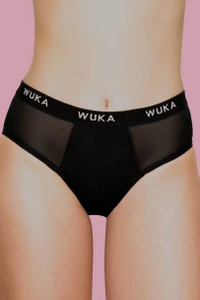 WUKA ultimate midi brief pants, WUKA, £24.99

2. Opt for organic tampons or pads
What are organic tampons or pads?
This one's pretty self explanatory: just your average tampon or pad, but made from organic materials. Why is organic so important, you ask? Well, rather than being made entirely from plastic which doesn't decompose, they're made from organic cotton or natural bamboo.
These can both be composted, which is pretty important when it comes to minimising your plastic waste.
How are organic tampons or pads sustainable?
As above, because they're made from materials that actually decompose, rather than plastic waste that stays around forever. It's a really simple way to instantly reduce your waste and your carbon footprint, too.
Thinking of going plastic free? Then these are for you. Although, do note: if they come with cardboard applicators, these aren't recyclable, as they count as 'medical waste'.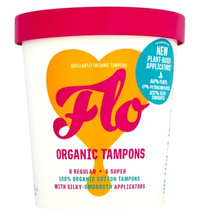 Flo Organic Eco-applicator Tampons Regular & Super 14pk, Boots, £3.60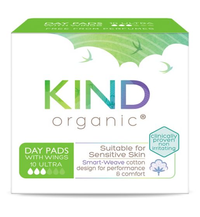 Kind Organic Day Pads With Wings, Boots, £2.14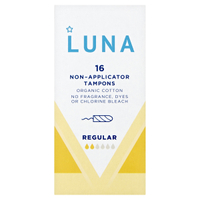 Superdrug Luna Super organic tampons, £3.99

3. Buy tampons with reusable applicators
What are reusable applicators?
Fun fact: reusable applicators are designed to last for up to ten whole years. That means if you bought the organic tampons we mentioned above, and inserted them using a reusable applicator, you'd save around 900 plastic applicators over the course of the ten years. Not bad, huh?
How are reusable applicators sustainable?
The clue is in the name with this one: the applicators aren't just for one time use, but to be used over the course of ten years.
You'll save a huge amount of plastic waste over that amount of time. If you're not quite sure how you'd use a reusable applicator, it's quite simple. Use to insert your tampon and then rinse after use. It comes with a carry pouch, for easy access and keeping it clean when you're out and about.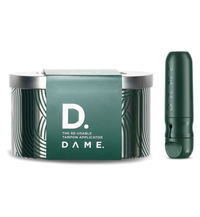 DAME Reusable Tampon Applicator Set, Boots, £23.80

4. Try a menstrual cup
What is a menstrual cup?
You've likely heard of a menstrual cup, but you may not know where to buy one, how to use one, or how it's more eco-friendly than, say, plastic wrapped tampons. Although, when you say it like that...
Menstrual or period cups are, as the name suggests, little cups made from medical grade silicone or natural rubber. Both are easily recyclable. They sit inside your vagina and create a vacuum, collecting your period blood. Fun fact: they last as long as reusable applicators, that is, up to ten years, and also don't need to be changed for twelve hours.
Eco-friendly and convenient? We love to see it.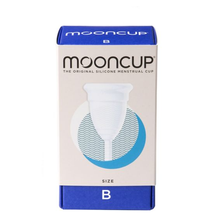 Size B Mooncup, Boots, £20.90

Still not sure switching to sustainable period products is for you?
Every little bit helps.
Sometimes you may feel put off by the fact that sustainable products seem more sustainable, but do know that, while they are more expensive initially, price per use, they end up being more affordable (not to mention eco-friendly) in the long run.
Celebrity news, beauty, fashion advice, and fascinating features, delivered straight to your inbox!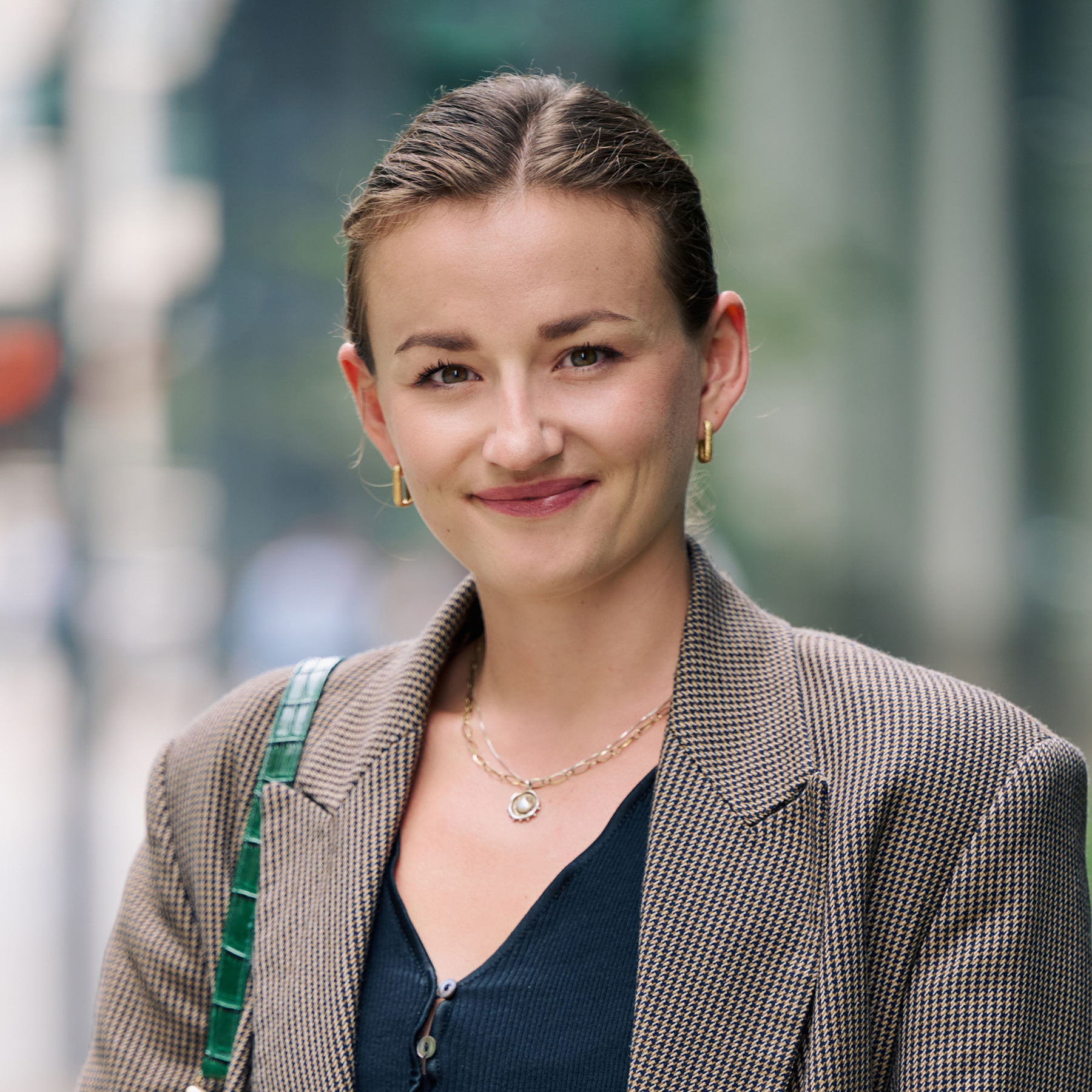 Health, Sustainability and Relationships Editor
Ally Head is Marie Claire UK's Health, Sustainability, and Relationships Editor, eight-time marathoner, and Boston Qualifying runner. Day-to-day, she works across site strategy, features, and e-commerce, reporting on the latest health updates, writing the must-read health and wellness content, and rounding up the genuinely sustainable and squat-proof gym leggings worth *adding to basket*. She regularly hosts panels and presents for things like the MC Sustainability Awards, has an Optimum Nutrition qualification, and saw nine million total impressions on the January 2023 Wellness Issue she oversaw, with health page views up 98% year on year, too. Follow Ally on Instagram for more or get in touch.