Wondering how to be more sustainable? 10 simple switches that make all the difference
With these simple changes, you'll be living an eco-friendlier existence before you know it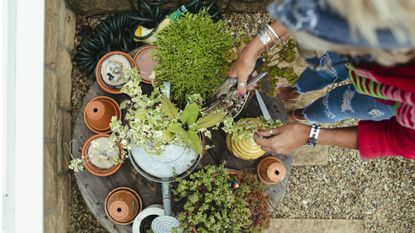 (Image credit: Getty)
With these simple changes, you'll be living an eco-friendlier existence before you know it
For those Googling 'how to be more sustainable', making changes can seem daunting at first. But initiating an eco-friendly and sustainable lifestyle doesn't necessarily have to mean only ever using sustainable beauty brands or ditching the meat overnight. No, it can be much simpler - a matter of taking things one step at a time.
You know what the best part is? Making a difference when it comes to sustainability can all start from home. Household consumption attributes to up to 60% of all greenhouse gases, so it's actually vital for us to understand the small changes we can make from within our humble abodes to make the world a better place.
We've asked the team at food waste app OLIO to share their ten top tips for living a more sustainable lifestyle. The groundbreaking app encourages neighbours across the UK to share their leftovers with one another to tackle wasteful attitudes and activities. Clever, right?
But enough about the app - keep reading for ten top tips on how to live a more sustainable lifestyle.
From switching to bamboo toothbrushes, to setting up a green office, to simply mowing the lawn less regularly, these changes couldn't be any easier. No excuses now...
How to be more sustainable: your simple step-by-step guide
1. Replace your plastic toothbrush with a bamboo one
Did you know that every plastic toothbrush ever created still exists in the world? That's right, plastic toothbrushes take around 400 years to decompose which causes much strain to the environment. Instead, opt for a greener, bamboo alternative.
While you're at it, sustainable beauty products like plastic free deodorant, shampoo, and make up are also great alternatives.
2. Educate yourself on sustainable living
Watch classics such as Before the Flood or Down to Earth with Zac Efron, or read Naomi Klein's This Changes Everything: Capitalism vs The Climate. It's always good to do research on your own and understand not only the importance of a more eco-friendly way of living, but the various sustainability buzzwords, too.
Why? So you're well-informed enough to properly make a change.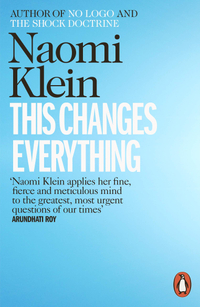 This Changes Everything: Capitalism vs. the Climate, by Naomi Klein, £10.49
A must-read on how the climate crisis needs to spur transformational political change

3. Switch to an eco-friendly savings account
Did you know? Sadly, some banks aren't too bothered by environmental destruction. That means they invest in environmentally damaging industries for the benefit of their profits.
To avoid supporting environmental neglect, you could opt for banks that are more ethical and socially responsible. For example, Co-operative Bank, Triodos Bank and Charity Bank are some of the most eco-friendly banks in the UK.
4. Order a food waste caddy
Simple, but effective. This is used to dispose of your raw and cooked food in order to prevent food from ending up in landfills. When food waste rots in landfills it decomposes without oxygen and emits a lot of methane, which is a potent greenhouse gas, into the atmosphere.
So, you know, best to avoid if possible...
5. Subscribe to an eco-friendly food delivery service
Also ensure you're buying food that's local and in-season. Not only will this option benefit you health-wise, it will also help to cut down on waste.
On the packaging front, watch out for Ambican, Eco To Go or Enviropack. They're the most well-known sustainable food packaging options in the UK.
6. Let the garden grow
One of the easiest changes you can implement? Try mowing the lawn less regularly.
Why? Well, by letting it grow for up to four weeks at a time, it enables wildlife to enjoy it for longer and is also likely to become flood resistant.
7. Air dry and spot-clean your clothes
Washing and drying your clothes does more damage to the environment than you realise. A lot of energy is used to heat the water in the wash and to run the dry cycle.
Why not consider switching to washing hanger, or get a washing line for your garden?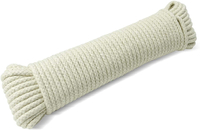 Besto 10m Cotton Rope Washing Line Rope, Amazon, £4.99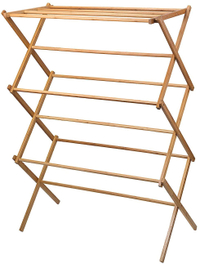 Bamboo Wooden clothes drying rack, Amazon, from £49.95

8. Join your local library
Top tip: instead of buying new books, wipe the dust off your own library card and borrow them instead. Or, why not initiate a book swap between a circle of your friends? That way, you can turn swapping your books into a social occasion, too. Waste not, want not.
9. Do some gardening
Why not try growing your own fruit, veg and herbs in your garden? If you're green-fingered, it's a really therapeutic venture, not to mention that it's a great way of giving back to the planet. As with leaving your lawn to grow, it's a great way of encouraging eco-systems to grow.
If you live in a flat and have lots of light peeping through, why not try decking your flat out with lots of indoor plants? They're great at eliminating air pollutants.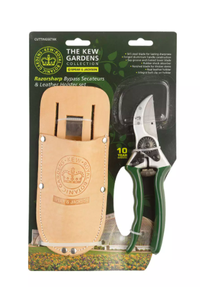 Royal Botanic Gardens, Kew by Spear & Jackson Secateur and Leather Holster Set, £34.49

10. Go natural on the hair front
Our final suggestion may have been one you've embracing during lockdown anyway: ditching the hairdryer and letting your tresses dry naturally. Not only will it'll help your hair to retain its natural moisture (too much heat = not good), but it'll also conserve the energy using the hair dryer, or straighteners for that matter, takes up. Time to go natural? We think so.
Words by Chantel Pereira
Celebrity news, beauty, fashion advice, and fascinating features, delivered straight to your inbox!
Niamh McCollum is Features Assistant at Marie Claire UK, and specialises in entertainment, female empowerment, mental health, social development and careers. Tackling both news and features, she's covered everything from the rise of feminist audio porn platforms to the latest campaigns protecting human rights.
Niamh has also contributed to our Women Who Win series by interviewing ridiculously inspiring females, including forensic scientist Ruth Morgan, Labour MP Stella Creasy and ITV's former Home Affairs Editor Jennifer Nadel.
Niamh studied Law in Trinity College Dublin. It was after enrolling in a Law & Literature class on her year abroad in Toronto that her love of writing was reignited. In no particular order, her big likes are Caleb Followill, hoops, red wine, sea swimming, shakshuka and long train journeys.