Marie Claire is supported by its audience. When you purchase through links on our site, we may earn commission on some of the items you choose to buy.
Alongside Nicholas Hoult as Tolkien, of course
Words by Heather Mason
From the editors of HelloGiggles
Do you believe in magic? Well, start believing because in a roundabout way, we're getting more Lord of the Rings. Well, more insight into how it all began. A new movie will follow the life of J.R.R. Tolkien and Lily Collins has just joined the cast.
The biopic centres on the life of the author of both The Hobbit and The Lord of the Rings trilogy.
Titled Tolkien, the film will tell the story of Tolkien's life pre-World War I 'as he finds friendship, love, and artistic inspiration among a group of classmates,' Variety writes. These experiences inspired the magical stories and world of his famed books, and we're so excited to get even greater insight into the life and inspirations behind one of our favourite authors.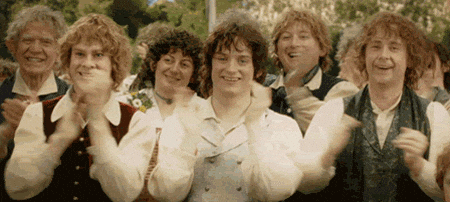 Nicholas Hoult (Mad Max: Fury Road) will play the title character, with Lily Collins (To the Bone) in the role of his wife and muse, Edith Bratt.
Bratt was said to be the inspiration for the female elven characters in the world Tolkien created. How sweet! We can basically thank her for the wonderful Liv Tyler as Arwen.
Collins herself tweeted that she is a Tolkien fan and is excited to take on the role.
It's awesome that a fan of the author will get to take part in the film.
Since casting is still underway, there's no word on when the film will hit theatres, but it's exciting to know that we'll soon have more Tolkien magic in our lives.