Square nails are having a major resurgence—here are 7 manicure ideas to inspire your next appointment
*Do* be square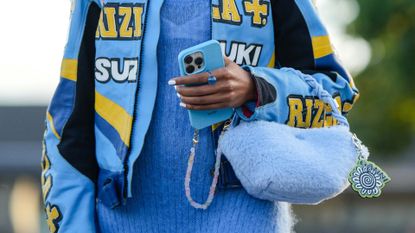 (Image credit: Edward Berthelot/Getty Images)
I'm not suggesting that square nails have only just become popular—far from it, as it's one of the go-to shapes. But when it comes to 2023 nail trends, I think there's been a real uptick in people posting pictures of freshly-manicured nails in a square shape recently, to the point that I'm debating ditching my usual almond in favour of squared-off tips at my next salon appointment.
"I think it's always been a classic shape, especially for those of us who prefer their nails on the shorter side," says Iram Shelton, celebrity nail artist and global ambassador for OPI. "It's a natural way for the nail to grow out on most people and I personally find it really flattering. It's clean, it's elegant and it looks amazing when painted with a solid colour or even nail art like a French tip. It's my preferred style and I like to round the corners so that they don't catch on anything."
Better still, square nails are so versatile—pretty much anything works on this shape. "I think almost all designs can look good [on square nails], especially if you naturally have longer nail beds," Shelton agrees. "If you have shorter nail beds it can be quite tricky to fit a lot of nail art on the nail, so I would recommend keeping it minimal so it doesn't overpower the nail." Ahead, I've rounded up some of my favourite square nail ideas from social media to inspire you, along with the best products for a DIY job.
Square nails inspiration
1. Classic French tips
Thanks to the noughties resurgence, French tip nails are currently very high up on the manicure agenda. They're chic, they go with everything, and they can be tweaked to have any coloured tip you like—though the classic white will always be a go-to. "I love a traditional white tip French manicure or even a pinky nude like OPI's Bubble Bath," says Shelton.
2. Statement pink
Bold and eye-catching colours always make a great choice for a statement manicure and, though Barbiecore has calmed down significantly since the summer, pink is still always a winning choice. Whether you opt for more of a fuchsia hue as above, or you prefer a cerise or rich rose, there's a shade of pink to suit every skin tone.
3. Nail art accents
As Shelton touched on, a smaller nail with a shorter length means there isn't a lot of space for detailed nail art designs—but that's not to say you can't have anything at all. Tiny motifs like flowers, hearts or smiley faces are a great way to add a little bit of nail art to a smaller surface area. And for those who aren't a dab hand with a tiny brush, stickers and decals make the DIY process a lot easier.
4. Jewel tones
Shelton recommends drawing inspiration from jewel tones at this time of year—think ruby red, emerald green and onyx black, for example. "For the winter months I love jewel-toned shades like OPI's Chick Flick Cherry, Stay Off The Lawn and Lincoln Park After Dark," she says.
5. Soft sage
Many of us instinctively reach for darker shades of nail polish during the autumn and winter months (see: the espresso nails trend). But for those who want something seasonal but not, a cool-toned sage is bang on trend for AW23 and there's a hue to suit pretty much everybody.
6. Gradient nails
Gradient nails are eye-catching and fun, but require no nail art skills whatsoever; provided you can paint your nails yourself, it's simply a case of having five different polishes to hand instead of just the one. Even better, you can pick absolutely any palette you like, from a monochromatic gradient to coffee tones or the pinks and reds seen here.
7. Angled Double French
There are so, so many iterations of the classic French manicure, but this angled double-line design is a real twist that adds great pops of colour to a nude manicure. It's ideal for those who think pastel designs like lavender nails shouldn't be solely reserved for the spring and summer months.
Celebrity news, beauty, fashion advice, and fascinating features, delivered straight to your inbox!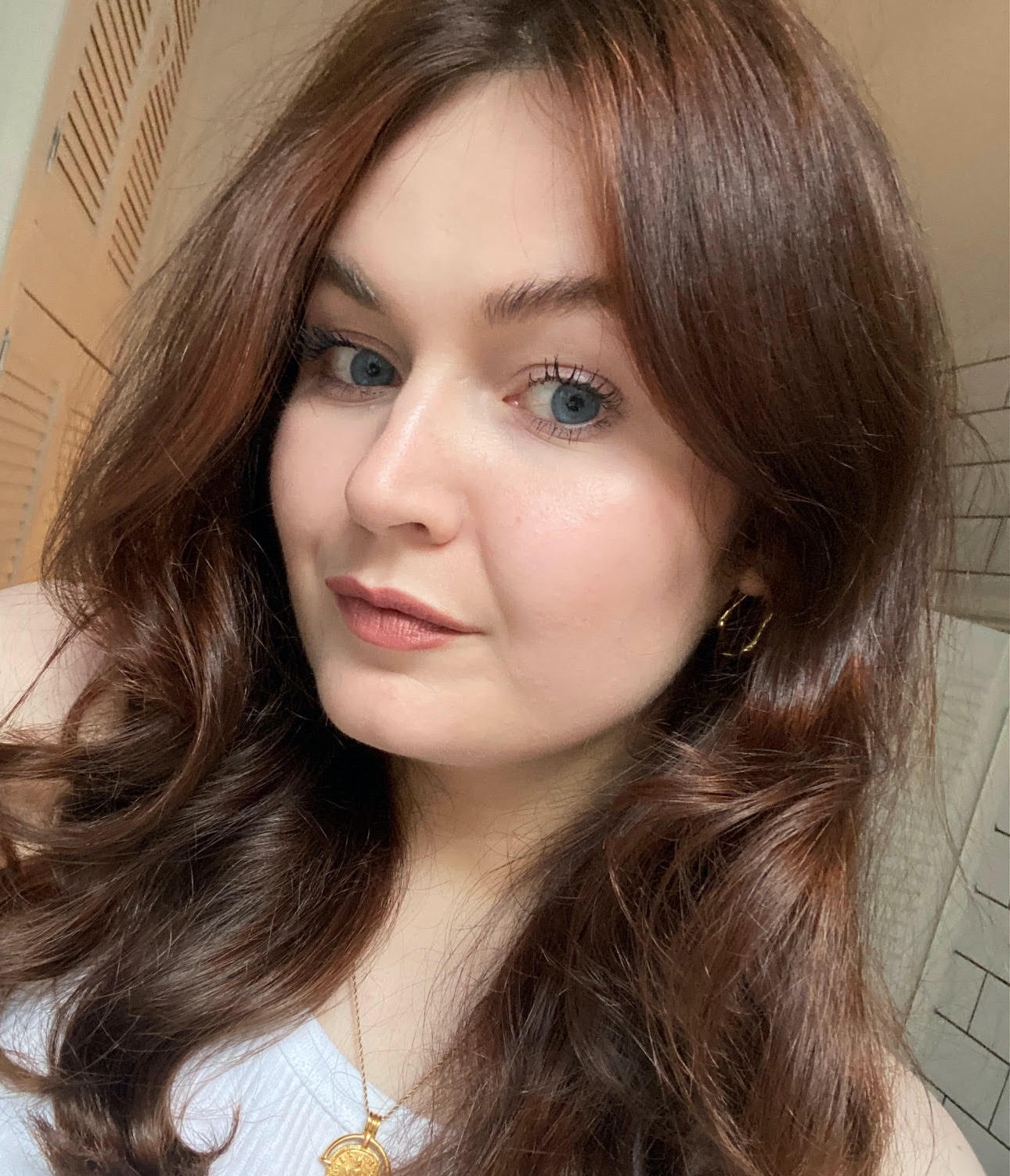 Lucy is a freelance beauty editor and contributor at Marie Claire, and has written for titles including Glamour, Refinery29, Popsugar, woman&home and more. She was previously Marie Claire's junior beauty editor. During her career, she's covered everything from backstage beauty at fashion week to interviews with famous faces like Drag Race royalty and Little Mix. As for her beauty ethos, she's a big advocate for not having to spend a fortune on beauty products to get good results, and when she's not got beauty on the brain you'll find her reading or hanging out with dogs.