These are the 23 best face serums, according to experts and editors
Meet the single most important product in your skincare routine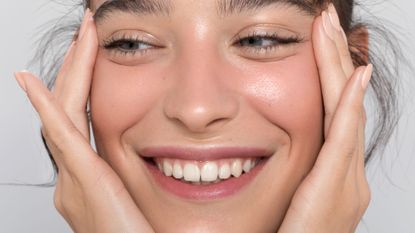 (Image credit: Getty Images/svetikd)
A lot of people think that the cornerstone of a good skincare routine is the best moisturiser. Wrong. The wunderkind of the skincare world is, in fact, the best face serum.
What these little bottles of joy can do is pretty much unrivalled in the skincare world. Even the very best moisturiser can't do what a powerful serum can.
However, serums can be quite tricky to get your head around. Cleansers cleanse; moisturisers moisturise, but serums? Not so obvious. Plus it can feel like there are about a million different options on the market.
In short, serums treat. Everything from dehydration and wrinkles, to dullness and pigmentation. Skin experts agree it's the single most important product in your skincare regime and the one you should invest the most money in.
Best face serum deals
So you've decided you want to incorporate a face serum into your skincare routine, but getting a great deal on your top pick? Even better. Here's a selection of some of our editors' current favourite face serums that you can get at discounted prices for Cyber Monday.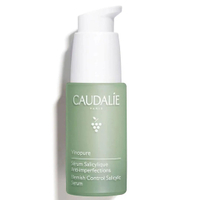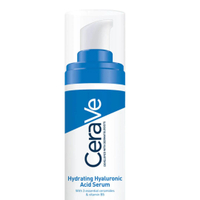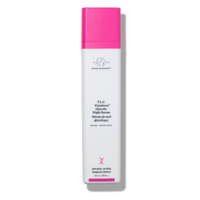 Editor's picks
Best face serums 2023
Our beauty team have tried and tested many, many serums over the years and have become quite the experts on what makes a decent serum and what doesn't. They looked at everything from price and packaging to ingredients and texture. And of course the results.
Here's our beauty editor-approved edit of the best face serums that money can buy.
1. CeraVe Hyaluronic Acid Serum
CeraVe Hyaluronic Acid Serum
Best serum for dry skin
Specifications
Skin type/concern: Dry and dehydrated
Reasons to buy
+
Creamy feel on the skin
+
Good base for make-up
Hyaluronic acid serums are often a gel consistency and rather sticky. Not this one from CeraVe. This has such a nice creamy feel to it and it works beautifully on the skin. All skin types will love it, particularly those with dry skin, but if you have oily skin we reckon you could get away with using this as your daily moisturiser.
Katie Thomas, Senior Beauty Editor says: "My skin is on the dry side, especially in winter and I am telling you now that I have never tried a better hydrating serum. I also love that I can recommend it to anyone knowing that it's a really affordable price point. I trust my skin with CeraVe. It might not be the most beautiful packaging, but boy do its products work."
2. Estée Lauder Advanced Night Repair Synchronized Recovery Complex
Estée Lauder Advanced Night Repair Synchronized Recovery Complex
Best anti-ageing serum
Specifications
Skin type/concern: All, especially dry and dehydrated skin
Reasons to buy
+
Hydrates skin to reduce signs of ageing
+
Skin loving probiotic ingredients
Reasons to avoid
-
It's not as 'active' as people might think
The original. The classic. Here are a few facts about the serum that everybody loves. In one year, Estée Lauder sold over 5.7 million bottles of ANR globally. It reduces the appearance of the key signs of ageing, it hydrates and illuminates. It was the first skincare product to use hyaluronic acid, and the formula has been patented until 2033.
Katie Thomas, Senior Beauty Editor says: "I have been using this serum ever since I got into the beauty industry, which was a long, long time ago. It has a special place on my nightstand. It might not have super punchy ingredients, but I do wake up to hydrate, plump and happy skin. Which is very important to me as I get older."
3. Caudalie Skincare Vinopure Blemish Control Salicylic Serum
Caudalie Skincare Vinopure Blemish Control Salicylic Serum
Best face serum for breakouts
Specifications
Skin type/concern: Oily, blemish-prone
Reasons to buy
+
Unclogs pores for clearer skin
+
Contains plant-based salicylic acid
Reasons to avoid
-
Not best used under make-up
There is a shift away from 'plus beauty' – using everything on the bathroom shelf – to 'minus' beauty, AKA applying only what your skin craves right now. Caudalie has bottled all you need to fight spot-causing bacteria – grape polyphenols and purifying organic essential oils – in this non-greasy serum.
Penny Goldstone, Contributing Fashion Editor says: "When I first came off the pill, my skin flared up like never before. I couldn't find anything that helped. And then I started using this serum every day and my skin changed for the better. I don't have as many breakouts any more, but when I do I grab this and incorporate it into my skincare routine until my skin is clear. A must for skin with breakouts."
4. Olivanna London Bakuchiol Miracle Night Serum