There are so many night creams to choose from, our team of experts whittles it down to the best 16
The best night cream is key to skin repair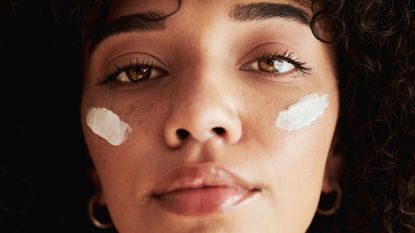 (Image credit: Getty Images/Delmaine Donson)
So, you've done your homework on the correct skincare routine. You know exactly what to apply and when. You've bought a good cleanser, a serum that meets your skin's needs and found the best facial sunscreen that you gladly use every day – now you need the best night cream for your skin type.
This last step of your nighttime routine is arguably one of the most important, so it's vital that you find the right cream to suit your skin's needs. We recommend that you start using one from your twenties onwards. Trust us, your skin will thank you for it.
But before we get into what makes the best night cream, as experts in all things beauty, here on the Marie Claire UK beauty desk, we know that the best way to get into a routine with a product is to really understand its importance. To help shed some light on exactly why a night cream is so important to your evening routine, we've enlisted the help of some of the industry's most esteemed skin experts. Here's everything you need to know.
Best Night Cream Deals
If you're after one of the best night creams (and a little discount) then you're in luck. These products have all made it to our list of the best and are currently on offer. So, what are you waiting for? Get shopping!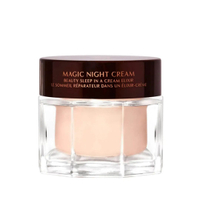 Charlotte Tilbury Magic Night Cream, was £100 now £85 | Cult Beauty
Charlotte Tilbury's night cream is really rather expensive, but with Black Friday you can get it for cheaper.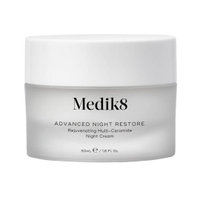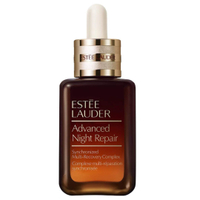 Estée Lauder Advanced Night Repair Serum, now £52 was £81.65 | Amazon
Yes, it's technically a serum, but it's so good that one sells almost every 10 seconds. Our Senior Beauty Editor, Katie Thomas swears by it and says "it really, actually, works". Give it a go, you won't look back.
Why is night cream so important?
Can't I just use the best moisturiser from my morning skincare routine, we hear you ask? Our skin actually behaves quite differently while we sleep, so your nighttime formula should be tailored to those needs.
"A number of physiological changes occur in the skin overnight," explains consultant dermatologist Dr Justine Kluk. Our skin is affected by our circadian rhythm. "The skin blood flow rate has been shown to increase in the late afternoon and evening," she continues. "Higher melatonin levels at night are associated with hair growth, suppression of ultraviolet (UV) damage in skin cells and better wound healing."
Essentially, your skin goes into repair mode while you're catching those all-important eight hours. Dr Kluk elaborates: "The repair of skin cells with DNA damage from the sun appears to peak at night. Skin permeability is also higher in the evening than in the morning, leading to increased moisture loss."
This is why what we apply to skin before we turn the lights off at night is so important. We need to ensure that the products we apply aid, rather than hinder, this process.
"By understanding the basic principles of the circadian rhythm, including skin changes throughout the day, we can better organise our routines by applying skin care products at optimal times of the day," she continues. "For example, sunscreen during the day to reduce UV damage, retinol at night for optimised DNA repair and richer moisturisers at night to remedy increased transepidermal moisture loss."
The best night cream 2023 according to our experts
Finding a good night cream is tricky and difficult to do, we get it. Luckily, our Beauty Editor has rigorously trialled and tested many, many in her time to try and give you a comprehensive round-up of the best night creams to suit you and your skin's needs.
Testing against the above criteria as outlined by skin experts, we've pulled together a list of the 16 best night creams out there are the moment. The best bit? There's something for every budget, skin type and routine.
1. Olay Regenerist Retinol 24 Night Moisturiser
Olay Regenerist Retinol 24 Night Moisturiser
Best night cream for fine lines and wrinkles
Reasons to buy
+
Relatively affordable
+
Hardworking actives
+
Proven ingredients
Reasons to avoid
-
Not ideal for sensitive or reactive skin
-
Can't be used with other ingredients such as, alpha-hydroxy acids
If your main concerns are fine lines and uneven skin tone, then this little pot of joy promises to take away those worries. We all know that retinol is one powerful anti-ageing ingredient, and when that's combined with vitamin B3 (also known as niacinamide) you've got an all guns blazing formula. The retinol takes care of those pesky lines, whilst vitamin B3 improves skin tone with every use.
Katie Thomas, Senior Beauty Editor says: "This is such a brilliant and affordable night cream. It has a velvety texture that I can't get enough of and I love that I wake up to skin that looks and feels healthier. I have been known to stockpile this in the past."
2. No7 Future Renew Night Cream
No7 Future Renew Night Cream
Best night cream for uneven skin tone
Reasons to buy
+
Hardworking peptides tackle an array of skin concerns
+
Lightweight, melting texture
Reasons to avoid
-
Works best when using the other products in the collection
If you're after a relatively affordable night cream that delivers luxury results, look no further. No7's Future Renew range promises to reverse the signs of skin damage harnessing the power from its 'super peptide' blend.
Shannon Lawlor, Executive Beauty Editor says: "I've actually named this as my favourite night cream of the year. And we're not in December yet. I like my skincare products to do it all—I can't be bothered with layering product after product. The No7 Future Renew Night Cream has proven to be the best addition I've made to my skincare routine this year. With a whole bunch of peptides, it makes my skin look more alive, plump and healthy."
3. The Inkey List C-50 Night Treatment
The Inkey List C-50 Night Treatment
Best night cream for oily skin
Reasons to buy
+
Affordable
+
Great at reducing excess oil
+
Helps to prevent breakouts
Reasons to avoid
-
Doesn't look particularly pretty on the shelf
-
Not ideal for skin prone to dryness/irritation
Cult skincare brand The Inkey List is loved both for its straightforward approach to skincare and the purse-friendly price tags. The C-50 Night Treatment is a two-pronged attack against blemishes: sodium ascorbyl phosphate (AKA a form of vitamin C) works to reduce the visibility of blemishes, while salicylic acid helps to decongest pores and reduce oil production. It's just as important to use a night cream specifically for your skin type, as it is using the best moisturiser for oily skin.
Ally Head, Health & Fitness Editor says: "I'm always cautious about night creams as I am constantly trying to reduce the amount of layer of skincare products that I apply to my oily skin. However, this is actually such a joy to use. It's lightweight and actually helps with oil production and my breakouts."
4. Estée Lauder Advanced Night Repair