As a lazy girl with straight (and thin) hair, here's 3 easy hairstyles that have revolutionised my morning routine
I just got schooled by the most iconic celebrity hairstylist in the world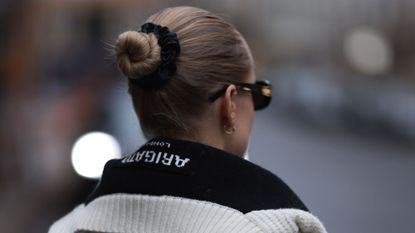 (Image credit: Getty Images/Jeremy Moeller / Contributor)
I'm putting it out there: I am the laziest beauty editor to have ever existed. My nails are rarely manicured, my make-up routine takes two minutes and, most notably, my hair is never styled. While the latest hair trends of course appeal to me, I prefer to opt for low-maintenance hairstyles that can be executed in a matter of seconds. I'm very much a roll-out-of-bed-and-go sort of girl.
I spend my working days envious of those who have the motivation to wake up every morning and style out their immaculate bob or give their thin hairstyles next-level volume. As a result, I'm always on the look out for quick, easy, low-maintenance hairstyle inspiration that I can lean on. So when celebrity hairstylist (and let's face it, hair royalty) Sam McKnight invited me into his studio to school me on quick, lazy-girl hairstyles, I was more than a little excited.
I explained to Sam that my hair is not something I spend a great deal of time on. It is thin, void of texture and, for the most part, pretty lifeless. I often feel as though any time spent on my hair is wasted considering whatever style I opt for drops out after an hour or two.
To help me make the most of my situation, Sam walked me through three simple hairstyles that can easily be tweaked and transformed into something new. All I have to do? Start off with the perfect base (in this case, a textured, wavy down-do) on day one post-wash day. On day two, I can transform my look into a very chic messy ponytail. While day three, when my hair is at its greasiest, an undone bun is the way to go.
My main concern? Such hairstyles were never going to be easy enough for me to actually keep up. But I was wrong. With Sam's simple tips, my morning routine has been revolutionised. Here's the three low-maintenance hairstyles he walked me through that are perfect for lazy girls.
1. Textured down 'do
While you need to spend a little more time on this look (compared to the following two), Sam walked me through a very simple and very speedy way to achieve a chic tousled hairstyle. To start, spritz a volumising spray into sections at the root. Then, hang your head upside down and brush it out while applying heat with a hairdryer at the root (with the direction of the air pointing down towards the ends). Once you're done, twist the hair up into a top knot and leave it for as long as the rest of your morning routine takes.
Once you're ready to finish up your hair, release the top knot. "If you have the time to leave it like that for a while, it will add a nice wave to the hair," says Sam. If you're heading straight out, grab some curling tongs and add some quick waves into your hair, changing the direction of the curls as you go. "Spray the hair with a dry hairspray that contains heat protectant first. If you don't have time to spray each section, just hang your head upside down and make sure it's coating all of the hair," he says.
Finish up by working your hands through the waves and blasting some texturising spray through the lengths. You can also back-comb some texturising spray into the roots if you'd like. "Just make sure it's a product that can be easily brushed out that also has some hold," says Sam.
This style can be topped up if you have the sort of hair that holds for days before having to move onto look two.
2. Messy ponytail
When your tousled waves start losing their magic, it's time to pull this messy pony hairstyle out of the bag. Start by gathering your waves at the nape of the neck. "Be sure to pull out some strands around the face now. If you wait until you've secured the ponytail you'll end up with broken hair," says Sam.
If you find you're lacking volume, Sam suggests pushing the hair back on itself to create some lift. "Don't stress about making it perfect. Perfect can be the enemy sometimes," he says.
His biggest tip? "Use a silk tie or something softer than a typical hair band. It means you can manipulate the hair more to create a sort of shadow around the outline of the face."
Once your band is secure, take a thin piece of hair from the outer section of the ponytail and spritz it with a long-hold gel to boost shine. Then, carefully wrap the hair around the band to disguise it. Finish up by blasting the lengths with some texturising spray and working in some volume with your hands.
3. No-fuss bun
Your final hairstyle before another wash day? A bun, of course. By this stage, the foundations for a messy-looking (but chic) bun are already there thanks to the work you've put in to nail the perfect ponytail. Securing your ponytail (as you did yesterday, topping up with any product if you need it), take the lengths and twist them to create a 'rope' of hair.
Then, wrap the hair around the fastening, securing with pins at various stages as you go but leaving the ends loose.
Secure the ends throughout the bun with pins to create an undone, slightly nineties finish. It's also worth teasing out and loosening some hair at the roots. "Doing this and misting it with some holding spray will create some lift—it's all about preventing the style from going flat," says Sam.
And there you have it—a few days' worth of hairstyles for the effort of one.
Shop the products Sam used for these low-maintenance hairstyles
Hair by Sam McKnight Cool Girl Superlift Volumising Spray
Spritz this volumising spray into your roots and blow dry to create next-level lift. The best bit? You can use it on wet or dry hair—just be sure to blast it with the hairdryer afterwards.
Dyson Supersonic Hair Dryer
Adored by hairstylists far and wide, it came as no surprise to learn that Dyson's Supersonic is Sam's hair dryer of choice.
Hair by Sam McKnight Modern Hairspray Multi-Task Styling Mist
Sam used this multi-tasking hairspray to help execute every style. The formula is ultra-fine, making it the ultimate styling product for crunch-free heat styling.
BaByliss PRO Titanium Expression Curling Tong
Sam told me he loves these curling tongs and loves the fact they're affordable even more.
Celebrity news, beauty, fashion advice, and fascinating features, delivered straight to your inbox!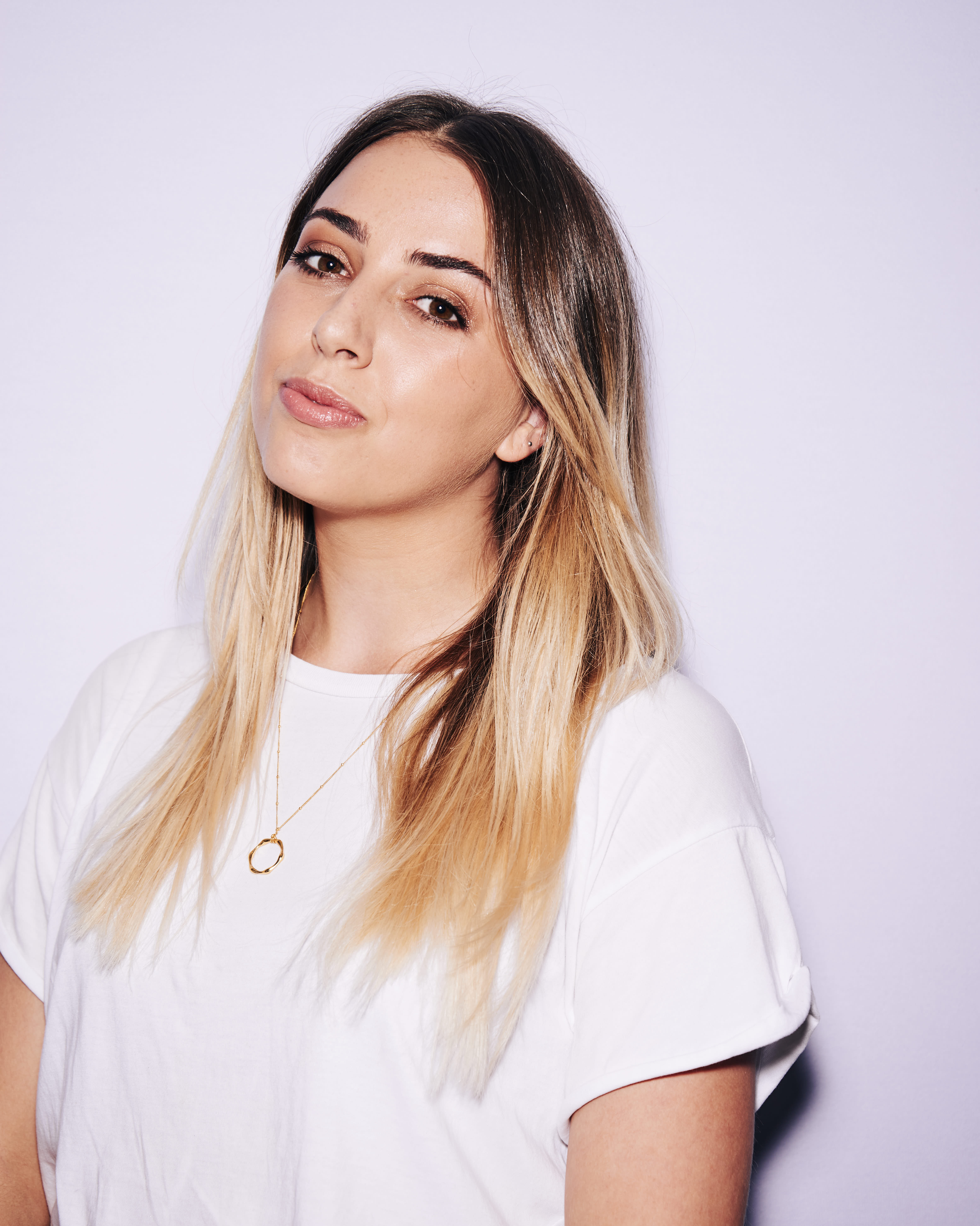 Shannon Lawlor is the Executive Beauty Editor at Marie Claire. With nearly a decade of experience working for some of the beauty industry's most esteemed titles, including Who What Wear, Glamour UK, Stylist and Refinery29, Shannon's aim is to make the conversation around beauty as open, relatable and honest as possible. As a self-confessed lazy girl, Shannon has an affinity for hard-working perfumes, fool-proof make-up products and does-it-all skincare.