I just spoke with the experts—these 5 make-up trends are the only ones worth knowing about in 2023
This year is set to be seriously low maintenance when it comes to make-up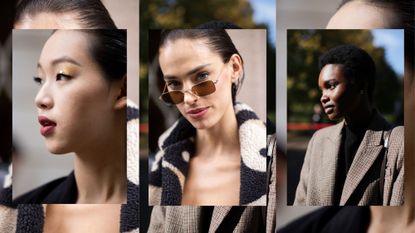 (Image credit: Getty Images/Paul Gonzales/Valentina Frugiuele/)
Is it just me or is the concept of make-up trends feeling a little dated in 2023? It's not that I don't appreciate the beauty of different trends, it's just that I don't believe anyone actually applies their make-up according to trends anymore. While I'm fully on board with experimenting with different hair trends and adopting every new nail trend under the sun, when it comes to my make-up I just want to feel like me.
Look, I get it—I love a great TikTok trend as much as the next person (I'm seriously enjoying the cold girl make-up look at the mo), but when it comes to the sort of make-up microtrends that brands and experts push at the start of every season? I can't help but feel as though those days are done.
The truth is, the way in which we use make-up has changed in recent years. Whereas just a few years ago we might have been desperate to try the latest way of applying blusher or the most sculpting contour techniques, nowadays most of us are just happy doing what suits us best.
And this, I'll admit, makes a 2023 make-up trend report a little more difficult than usual. At the start of a new year, you would typically find me quizzing all of the best make-up artists in a bid to discover what niche make-up techniques we should all have on our radar for the year ahead. This year, however, things are a little different.
Make-up trends in 2023 are less about specific techniques and more about adopting a certain mentality. Rather than feeling as though you're trying to keep up with make-up trends, you can rest assured that 2023 is all about making your make-up work for you—however that looks. So forget graphic liner and overlined lips, these are the only five make-up trends you should really consider this year.
1. Quick Wins
Here are Marie Claire, we're all over this trend. In fact, we'd rather it was a permanent make-up mentality rather than just a trend. As life becomes busier and we all feel as though we're becoming increasingly short on time, it's worth investing in make-up products that work harder and faster. "It's about less products, more options," says make-up artist and Founder of VIEVE, Jamie Genevieve. "We want products with formulas that can be used for both the five-minute spruce up and the one-hour transformation."
Think easy-to-apply, beautifully blendable foundations, pigment sticks that can be scribbled on and sheered out and natural-finish lip products that barely need a mirror to apply.
This super-creamy pigment can be swiped over cheeks, lips and lids for speedy application and a beautifully glowing result.
2. Expensive Skin
While talk of expensive hair was everywhere in 2022, this year it's all about taking the concept of 'expensive' hair and applying it to our make-up. "Time to spend on personal wellness is the new luxury, and even if you don't have time to have regular facials, it's all about looking like you have," says National Make-up Artist at Givenchy, Claire Mulleady. "It's the idea of creating an ultra-hydrated, glossy complexion that appears 'flawless' but minimal," she adds.
And the beauty of expensive skin is that it isn't high maintenance—it can even be achieved with some tactical blusher and bronzer application. "Exaggerated tones of pinks and peaches teamed with buttery bronzing will brighten and warm the skin tone, creating a healthy-looking complexion," reveals James Molloy, Dior Beauty UK Make-up Artist Ambassador.
Givenchy Prisme Libre Skin-Caring Glow Foundation
Comprising 90% skincare ingredients, this formula delivers a healthy-looking, expensive glow with unparalleled ease.
3. Subtle Play
I can't be the only one who feels as though beauty has become all a bit serious in recent times. The good news is though, it's time to put the fun back into make-up. "Think gems, graphic liner, colour and shapes. This trend is all about playing with your make-up style in subtle ways—whether that's adding a few crystals along eye liner or simply creating your usual look but swapping out neutrals for pops of colour," says Genevieve. "Pushing the boundaries in these subtle ways makes experimenting feel fun."
There's no need for great artistry, either. Experimenting and having fun with your make-up can be as simple as purchasing the right product. "Why not try multi-chrome eyeshades that switch and shift colour as the light hits the eyes? It removes the need for layering multiple shades," says Molloy.
Victoria Beckham Beauty Lid Lustre in Midnight
Use your finger to smudge this shimmering blue shadow over lids—it's the easiest but chicest playful make-up look you could try.
4. Multi-Hyphenates
This trend was bubbling away in 2022 but this year it's about to hit the big time. Basically, if a make-up product isn't a multi-hyphenate, we don't want it. Yep, we only care if a product can deliver a plethora of results. Not only does it prove more time and cost effective, but it's better for the environment, too. "Sustainability is always front of mind and that means fewer products. Think skincare infused foundations, lipsticks that double as cream blush and multi-use products that allow you to have a low-maintenance beauty routine without skipping on the luxury," reveals Mulleady.
The Body Shop Freestyle Multi-Tasking Colour
This matte pigment can be used wherever your heart so desires—consider if your whole face in one tube.
5. New-Gen Hybrids
The lines between make-up and skincare are becoming increasingly more blurry, and 2023 likes it that way. This year, it's all about looking for skincare and make-up products that lean on the benefits of each other to create the most convincing, natural-looking finish. "With new-gen powder formulas, you can strategically powder skin so that it appears blurred in all the right places," says Molloy.
"Makeup-skincare hybrid products are the best for creating perfected, healthy-looking skin. Not only will your makeup look radiant but your skin will see the benefits over time too," advises Genevieve.
With ceramides, niacinamide, hyaluronic acid and Japanese peony extract, this primer blurs pores and blemishes while delivering mega-hydration and glow.
Celebrity news, beauty, fashion advice, and fascinating features, delivered straight to your inbox!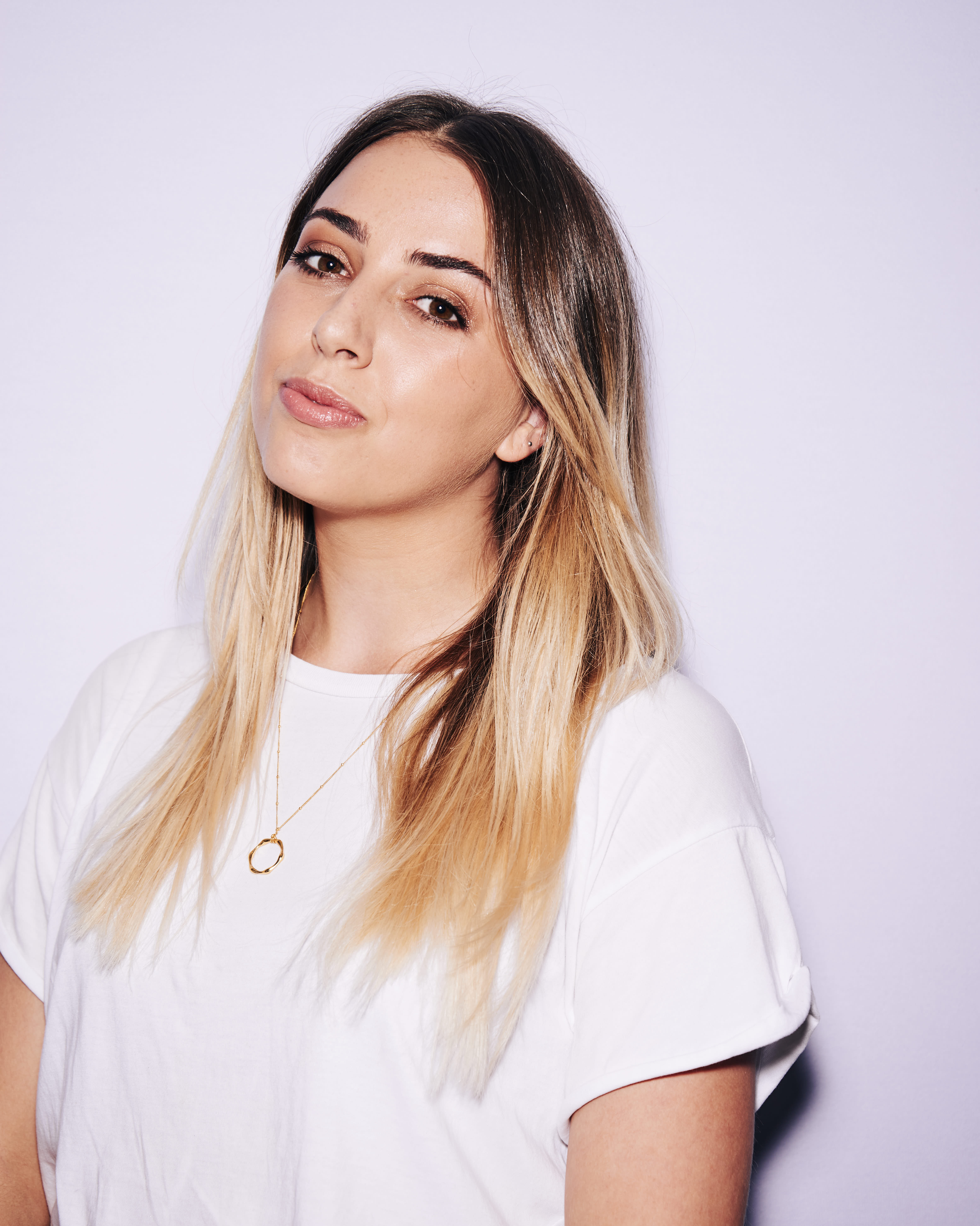 Shannon Lawlor is the Executive Beauty Editor at Marie Claire. With nearly a decade of experience working for some of the beauty industry's most esteemed titles, including Who What Wear, Glamour UK, Stylist and Refinery29, Shannon's aim is to make the conversation around beauty as open, relatable and honest as possible. As a self-confessed lazy girl, Shannon has an affinity for hard-working perfumes, fool-proof make-up products and does-it-all skincare.