10 expert-approved haircuts that are so low maintenance you won't even have to style them
Think of the time you'll save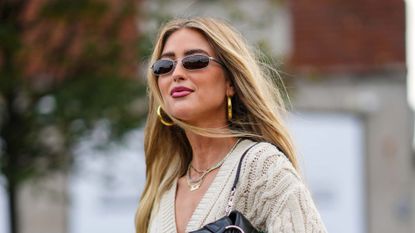 (Image credit: Getty Images / Edward Berthelot / Contributor)
If I could have one beauty wish come true it would be to have the kind of hair that you can wash, blast with the hairdryer and then step out of the door looking effortlessly chic. I long for the ultimate low-maintenance hairstyle. After all, as someone that finds styling my hair something of a chore, the thought of being able to throw away my hair straighteners fills me with delight. So when I asked some of my favourite hair stylists what they thought the key was to achieving artfully dishevelled hair, I was surprised that they were unanimous in their answers. Turns out, it isn't a texture spray or a certain curling tong, it's all down to the haircut itself.
So, if you're ready to say goodbye to the countless hours spent styling your hair each week and hello to a hassle-free hairstyle that looks great without the hard work, then keep scrolling to discover the best low-maintenance haircuts for every hair type.
Best low-maintenance haircuts for short hair
1. Micro bob
Bobs are notorious for requiring regular trims to keep them in shape, but they're actually pretty low-maintenance to maintain if your short hair doesn't have much natural texture to it. "If your hair is fairly straight then consider a sleek micro-bob," suggests celebrity hair stylist, Edward James. "It grows out well if cut correctly and requires minimal styling."
2. Pixie crop
Another low-maintenance haircut for shorter lengths comes courtesy of the crop. "Keep shorter hair textured and soft," advises Michael Lendon, Aveda Creative Director. "Crops should be left with some delicate longer lengths around the perimeter, just enough so that as it grows out there are no hard lines that would make the crop look grown out or in need of reshaping."
Best low-maintenance haircuts for curly hair
3. Personalised silhouettes
For curly hair textures to enjoy a low-maintenance approach to styling at gome home, the key lies in a precision haircut. "Curls should be cut individually and shaped visually," explains celebrity hair stylist, Tom Smith. "This means that they will fall into place perfectly day after day and grow out well too."
4. The shag
Edward describes "shaggy haircuts" as being perfect for curly hair who want a wash-and-go approach to hair styling. "It leverages the hair's natural texture and reduces the need for heat styling," says Edward. "These low-maintenance cuts are not only time savers for curly hair, but also versatile as they can be styled with a bit of product post-wash for a more defined look."
Best Low-Maintenance Haircuts for Fine Hair
5. Blunt cuts
If your hair is naturally fine then forget feathery layers, the best low-maintenance haircut is one with sharp, blunt edges. "Having the cut as blunt as possible will help keep the hair falling into place well, with minimal daily styling, and will create an illusion of thickness," explains Tom. "This approach will keep the haircut lasting well for as long as possible."
6. Collarbone length
If you want to minimise the amount of time you spend styling your hair but stretch the time between your salon appointments then a collarbone-length cut is a great option for fine hair types. "Fine hair tends to move around, so lengths around the collarbone with some longer layering are great as they will look gorgeous as they grow," says Edward.
Low-Maintenance Haircuts for Long Hair
7. Invisible trims
The best thing about longer hair lengths is that they're low-maintenance in nature. "Long hair requires the least maintenance in terms of time between cuts," explains Michael. So, if you're happy to let it grow out then "even six more or more months of growth can still look great". However, more regular micro (or 'invisible') trims are where just the very ends of your style are snipped—meaning you don't have to switch up your styling routine.
8. Fluid layers
For a style that looks just as good while growing out as it does when it's fresh from the salon, opt for a layered cut. "When it comes to low-maintenance long hairstyles, working with a natural texture or movement of the hair is crucial, " explains Tom. "Long, fluid layers typically work well on most hair types, but be sure to have them softly blended so that they fall into place easily and grow out gently."
Low-Maintenance Haircuts for Thick Hair
9. Textured fringes
It might sound counterintuitive, but listen up—bangs might require regular trims, but if you get the right cut then it means you can look effortlessly chic post-salon. "For those with coily or curly thick hair, experimenting with shorter layers and curly bangs is great," says Edward. "These styles cater to the hair's natural texture and volume and allows for a more defined shape to your cut."
10. Hidden layers
"Silhouette management is even more crucial in the cases of thick hair, where it may be better to have layers hiding inside your haircut rather than sitting on the surface," suggests Tom. "This can give the illusion of fewer layers, but controls the bulk of your hair very successfully." The result? Less at-home styling required.
Celebrity news, beauty, fashion advice, and fascinating features, delivered straight to your inbox!
Mica Ricketts is a freelance beauty editor and contributor to Marie Claire. She has written for titles including Refinery29 and Who What Wear UK, and also works with beauty brands on content messaging and marketing copy. She was previously Who What Wear UK's beauty editor. As someone that has tried basically every acne product on the market, she has a particular passion for debunking skincare myths and finding products that work. Plus, with two small children at home she is all about time-saving beauty routines that boost glow and disguise dark circles.