Linen blonde is already being dubbed 2024's biggest hair trend—here's 10 examples I'm taking to the salon
And it's wonderfully low maintenance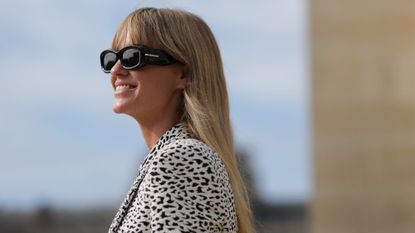 (Image credit: Getty Images/Edward Berthelot / Contributor)
I'm not sure about you, but I'm feeling somewhat fatigued by hair colour trends as of late. In fact, 2023 has proved the year of the hair micro-trend. Truthfully, there aren't enough strands on my head to try out every one that has cropped up. I have lost track of the difference between cowgirl copper and pumpkin spice hair, and personally, I'm not sure I could separate chocolate hair looks from heritage brunette. So, when I first heard of linen blonde a few weeks ago, I kind of batted it off.
I first started hearing of the trend a couple of months ago, and while I expected the fuss to dissipate, it hasn't. In fact, I have given linen blonde a lot of time and thought—and I am now confident enough to say that linen blonde will be one of the dominating hair trends of 2024. Indeed, I'm so sold on this low-maintenance style that I have booked into the salon to update my brassy balayage with a linen blonde look. Here's what you should know about the hair colour trend that's about to become the moment...
What is linen blonde?
Creative Stylist at John Frieda, Michael Gray explains, "Think soft, creamy shades [that look] natural and slightly cooler in tone and resemble your favourite beige linen outfit. [Linen blonde] is characterised as being quite soft, understated and chic, much like the clothing material."
The thing that sets linen blonde apart from other blonde looks I have tried before is its neutral, oaty base and the fact it ribbons throughout the hair subtly. And it's this ribboning aspect that makes it beautifully low maintenance.
How do you achieve linen blonde?
"To achieve this shade, you want to look at a partial colouring of the hair. Linen blonde won't require a full transformation if you are starting from a fairly neutral standpoint – we're looking at techniques like lightening, partial highlights, lowlights and balayage," says Gray. Which is great news for those who want to cut back on salon time by avoiding blocky roots.
"For those with light brown hair who want something more natural looking, linen blonde is a great, low-maintenance option and easy to achieve due to the naturally light hair," he adds. For those with very dark brunette hair, try opting for more subtle, super-fine highlights that won't required heaps of upkeep.
How to care for linen blonde hair
Going for this neutral-toned blonde means you likely won't need as many colour appointments—and you can prolong the time between appointments even more by tweaking your haircare routine. While linen blonde doesn't require loads of effort (especially in comparison to other blonde shades such as platinum and iced), any sort of bleach on the hair means your strands will benefit from some TLC.
"Protecting your hair from the sun and heat is key in order to prevent the development of warmer, brassier tones that could alter the overall look. Using a deeply conditioning mask will help to maintain your linen blonde by keeping it super hydrated and in gorgeous condition," advises Gray.
Shop the best products for linen blonde maintenance below...
The best linen blonde hair looks
Sofia Richie Grainge
Sofia Riche Grainge's linen blonde is my end goal for how I would, ideally, like my hair colour to look. The root smudge makes things very low fuss.
Hanna Lhoumeau
My hair has zero curl to it, but if it did, I'd be taking this linen-blonde look straight to my stylist to replicate.
Ciara
Ciara is, in my opinion, the undisputed queen of balayage, and this linen blonde look is exceptional.
Carey Mulligan
If I was brave enough to chop off my lengths and go for a bob, it would be so I could copy this look.
Maya Jama
Maya Jama demonstrates how to lean into the linen blonde trend if you have dark brown hair expertly—it's all about very subtle microlights.
Margot Robbie
Let's be honest, if there was a textbook on linen blonde, Margot Robbie would probably be on the cover.
Beyoncé
This linen blonde situation is my favourite hair look that Beyoncé has ever delivered.
Matilda Djerf
If I could have a beauty genie grant me just one wish, it would be for my hair to have the same volume as Matilda Djerf.
Brie Larson
I absolutely adore how Brie Larson in leaning into her natural colour at the roots to minimise any upkeep (and deliver a generally stellar colour look).
Tia Ward
If you don't want to fully commit to the linen blonde look just yet, why not go for some subtle face framing like Tia Ward?
Celebrity news, beauty, fashion advice, and fascinating features, delivered straight to your inbox!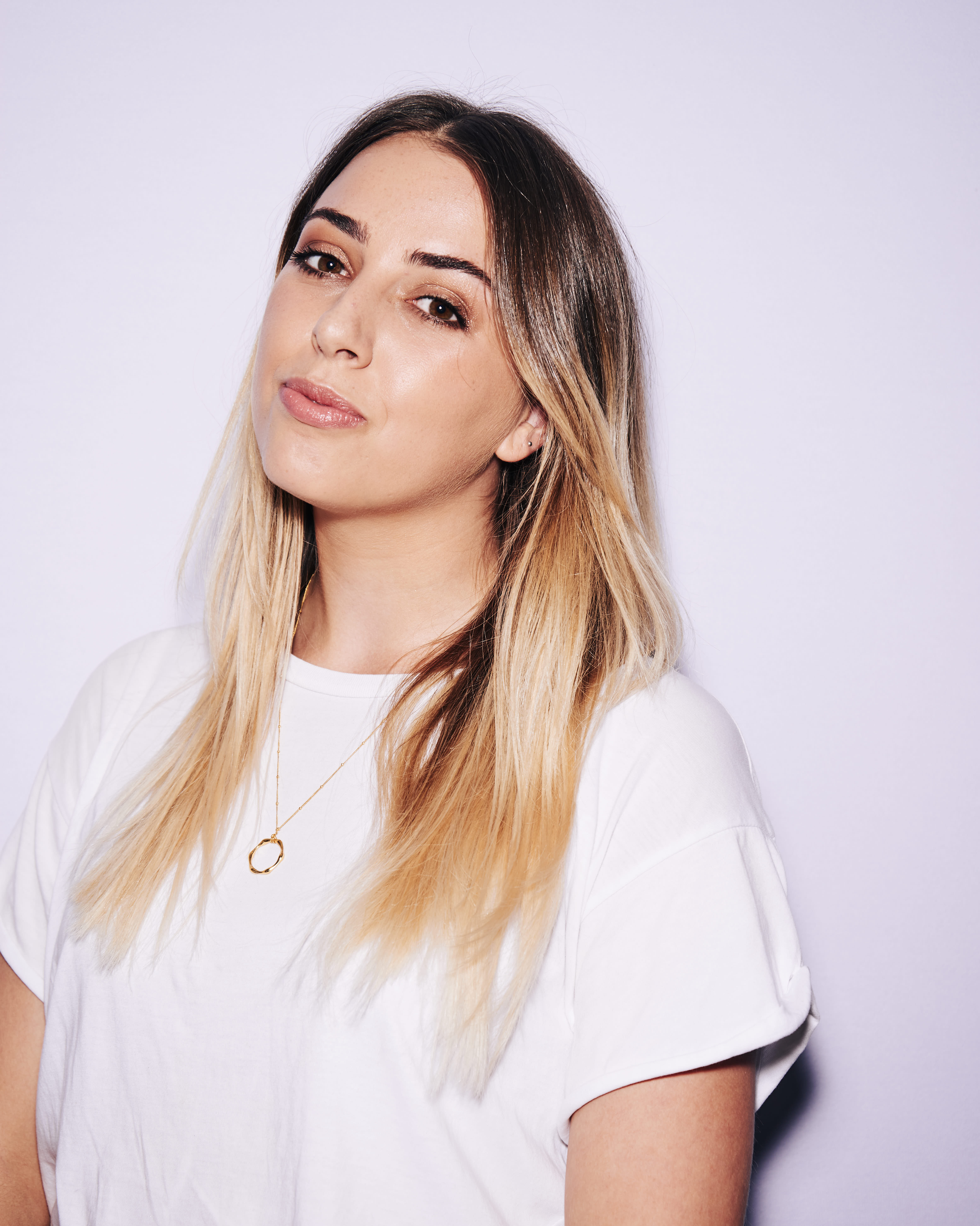 Shannon Lawlor is the Executive Beauty Editor at Marie Claire. With nearly a decade of experience working for some of the beauty industry's most esteemed titles, including Who What Wear, Glamour UK, Stylist and Refinery29, Shannon's aim is to make the conversation around beauty as open, relatable and honest as possible. As a self-confessed lazy girl, Shannon has an affinity for hard-working perfumes, fool-proof make-up products and does-it-all skincare.