Cowgirl copper hair is everywhere RN—here's how these tones work on just about everyone
Plus, how the trend will evolve in the coming months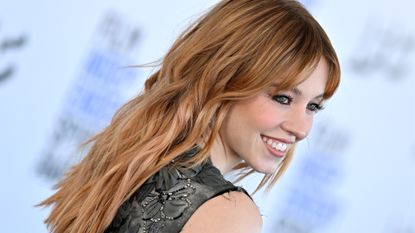 (Image credit: Axelle/Bauer-Griffin/FilmMagic via Getty Images)
If there's one colour palette that's absolutely dominated the hair trends space over the past year, it's copper-red hair tones. More specifically, cowgirl copper is currently an incredibly talked-about take on the colour—I feel like I barely have to scroll on social media for five minutes before seeing it mentioned.
The key to copper's popularity in colour trends this autumn is in its versatility, as Harriet Muldoon, senior colorist at Larry King and Redken advocate, explains. "From blondes dipping their toes into copper blondes, or cowgirl copper, to brunettes being able to experiment with colour that [involves] minimal processing, there's a tone for everyone. Experimenting with copper on curly and coily clients also allows curl patterns to be enhanced with a warm glow, adding extra depth and dimension—almost like a 3D effect."
For those who aren't quite sure what exactly makes copper 'cowgirl', or who simply want to know a bit more about going for a copper transformation, I asked two leading hairdressers for their insights. Ahead, they break down this trend and why it's so adaptable, as well as how the copper of the moment is set to evolve in the coming months.
What is cowgirl copper, exactly?
Essentially, this is a muted, slightly golden copper that falls somewhere between blonde and brunette—a bit of a statement but not as 'out there' as some reds. Tom Smith, hairdresser, trend forecaster and ambassador for Evo and Olaplex, tells me that he first spoke about cowgirl copper at the end of 2022, following growing interest in these tones for hair.
"I'd been really aware that kind of Western influences were building in fashion; Chloé and Isabel Marant had both launched a lot of Western-inspired pieces in December and then in January there were even more," he explains. "I remember seeing Kendall Jenner's copper earlier that year and [noticing] a lot more interest in copper; it was almost regarded as equally as desirable as the blonde and brunette shades that people who opt for more natural-looking hair colours [tend to] prefer."
Smith also cites a link to the cowboy boots trend in fashion, seen on stars like Emily Ratajkowski—and you need only look at the current coastal cowgirl trend to confirm that this has also continued to grow in popularity. "That sort of caramel-auburn colour of leather that's so often used in Western-style fashion [then] felt very familiar to me when I was looking at the hair colours," he says.
"It's about experimenting with the copper colour palette without disrupting the base underneath, giving skin a lift and glow as we go into winter," Muldoon adds. "The vibrant, bright tones of true copper may have been seen as daunting in the past, but the copper palette has evolved into a spectrum of its own, with new tones that are more muted and natural [looking]."
This love for copper isn't going anywhere any time soon and is set to evolve into something deeper and richer in the months to come, according to Muldoon: "Smoked copper will be the continuation of cowgirl copper for 2024, with clients embracing deeper red tones versus the slightly more golden tones that we see in cowgirl copper."
Who does copper hair suit?
As our experts have touched on, when it comes to autumn hair colours copper is a very versatile palette and can be tweaked to suit pretty much anybody. Having a chat with your hairdresser about any potential transformation will allow them to advise on the best way of doing so on your specific hair colour and texture, but Smith explained some of the ways that it can be achieved from various starting points.
Blonde hair, for example, works well with demi-permanent copper colour methods, such as glosses, as they will fade nicely with time. "If you're a dyed blonde then copper toner can work really well to test [the colour] out, rather than committing to a big colour change [involving] lots of permanent hair dye," Smith explains. "If you add copper or a strawberry or a peach kind of toner to blonde hair—if it's highlighted blonde—then you're going to find that that is a lot gentler as far as transformation goes, and you're not stuck there; you can easily come back from it or move in a different direction."
Transformations from darker hair will also depend on if it's natural or has been coloured. "Going copper all-over, if it's dyed brunette, can be quite a production. It's a bit of a colour correction—definitely possible, but requires a more experienced hand to execute it," Smith confirms. "If you are naturally brunette and you don't have any colour on your hair, you can actually use a permanent hair colour to achieve this cowgirl copper tone because it's not super light, so it should actually be within reach for most natural brunettes."
A great option for dark hair, which Smith notes is nice and low maintenance, is to achieve cowgirl copper through balayage. "Having balayage highlights painted through to lift parts of the hair, then using a copper toner afterwards, is going to give that more multi-tonal cowgirl copper," he explains. "But when that toner fades off you're going to be left with sort of sunkissed-looking highlights so it's a little bit less of a commitment—because having copper all over when you've got darker hair means that you've got root maintenance every six-to-eight weeks or so."
Cowgirl copper inspiration
A very subtle, light and golden example of the cowgirl copper trend.
A mid-brunette take with lots of dimension, this is a bit like a reddish twist on bronde hair.
Copper looks incredibly glowy on curls and coils and, as shown here, really catches the light.
Copper is a great choice if you want to work with darker natural roots for a more low-maintenance take on this colour trend.
An example of the smoked copper trend Muldoon mentioned that's forecast for the coming months, which has a richer and deeper red tone to it.
Celebrity news, beauty, fashion advice, and fascinating features, delivered straight to your inbox!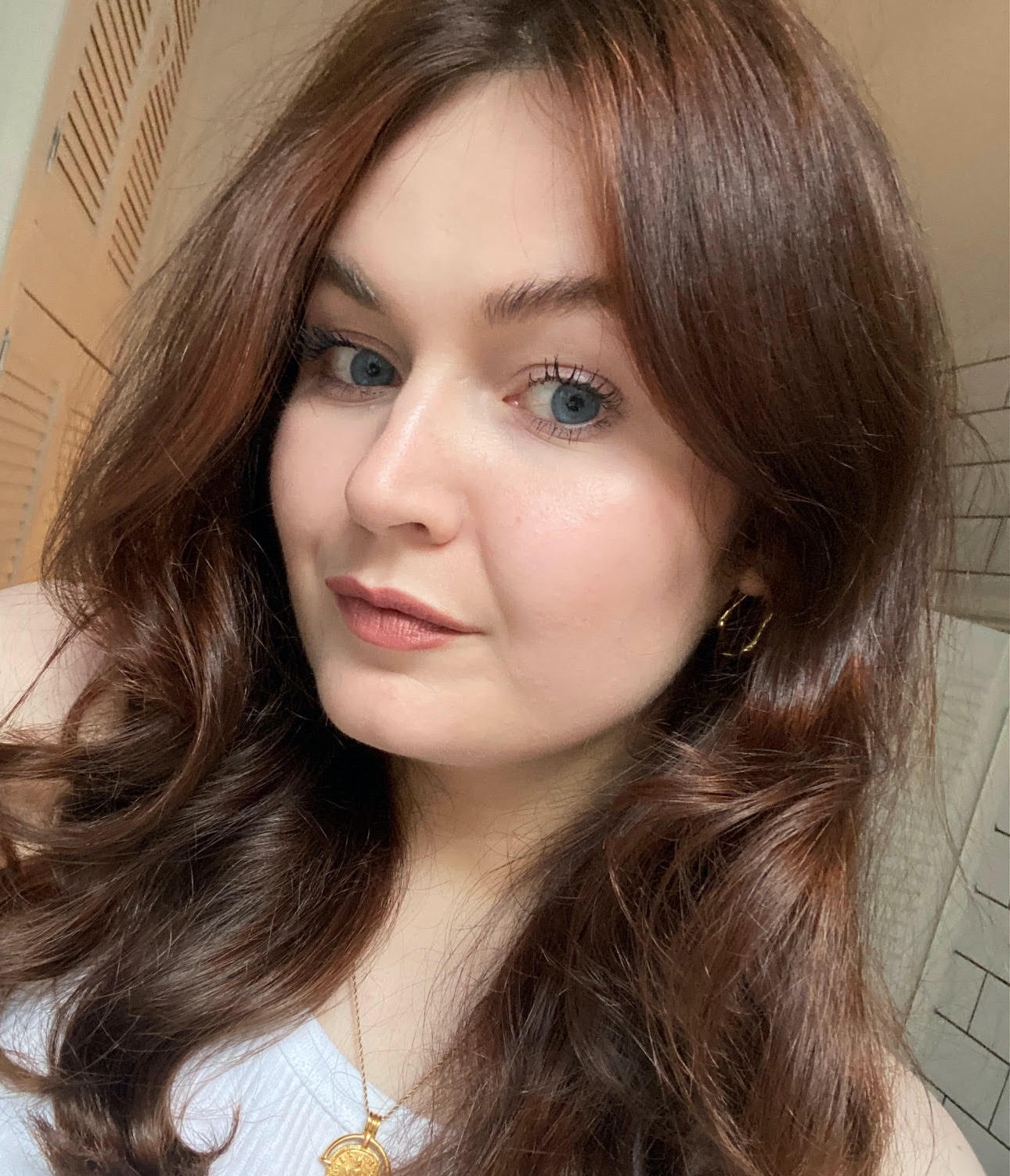 Lucy is a freelance beauty editor and contributor at Marie Claire, and has written for titles including Glamour, Refinery29, Popsugar, woman&home and more. She was previously Marie Claire's junior beauty editor. During her career, she's covered everything from backstage beauty at fashion week to interviews with famous faces like Drag Race royalty and Little Mix. As for her beauty ethos, she's a big advocate for not having to spend a fortune on beauty products to get good results, and when she's not got beauty on the brain you'll find her reading or hanging out with dogs.