Hairdressers have called it—these are the hair colours to know about this autumn
The pros give us the lowdown on autumn hair colour trends for 2023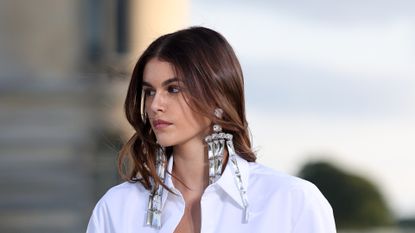 (Image credit: Jacopo Raule/Getty Images)
It's not a stretch to say that I am fascinated by hair colour. I love poring over colourists' handiwork on social media, I love overhearing the numerical code they speak in when mixing up colours in-salon and I love seeing which looks stick and become popular with the masses year after year. Which is exactly why I'm always keen to discuss things like autumn hair colour trends with hair experts.
As a beauty editor I don't think it's absolutely necessary to partake in hair trends to the letter unless you genuinely enjoy doing so—at the end of the day, the best cut and colour for most people is something that they think suits them and that makes them feel great. But the power of giving your look a little refresh can't be denied, and current trends are a great place to get all-important inspiration. Plus, they're fun! Here are two top colourists' insights into the key trends for the season ahead.
The 7 best autumn hair colours, according to experts
1. Subtly blended brunette
Alex Brownsell, co-founder and creative director of Bleach London, notes that the TikTok masses seem to think balayage and ombré are out. "This may not necessarily be the case, but we are seeing these higher-contrast rooty blondes make way for a more subtle blend," she tells us. "Everyone wants to be the healthier, [more] natural versions of themselves and, as this trend compliments all skin tones and hair types, I think it will be around for all the winter months."
Citing Zendaya, Hailey Bieber and Kaia Gerber as examples, she continues: "Clients are opting for colours close to their natural [hair], often only one shade lighter. We're seeing this shift to more subdued and deeper hues; these softer lights still give dimension to the hair without having to lift the hair too light."
2. Spiced umber
Warm, rich, spicy hair colours go hand in hand with the autumn-winter season—which is why Zoë Irwin, editorial, colour and trend ambassador for Matrix, has tipped 'spiced umber' as a key trend for the months ahead. "It's like a deeper brunette that goes into a copper," she explains. "I think because coppers are so flattering on so many skin tones they remain [popular], but now they're being blended much more in with a brunette." This is exactly what gives them that autumn-ready feel.
3. All things copper
Speaking of copper, Brownsell agrees that these shades are popular because they are universally flattering—which is why everything from bold and fiery copper-red hair to more natural-looking hues will be trending this autumn. "If you don't want to, or can't, bleach your hair to a very light blonde, then it's a great colour to choose because you only need to lighten it to a medium blonde and will work on a range of bases," she notes. "Our No Bleach Bleach is a great option if you don't want to lift the hair too light.
"In the salons, we're seeing brunettes opting for natural hues using custom coppers, highlighting that bigger trend towards autumn's earthy, warm colours," she adds. "Bolder clients are turning up the heat with punchy, fiery shades."
4. Smoked lavender
For those who like a more experimental hue, it's not just lavender nails that are having a major moment. "This trend is on very high-lift hair, so the hair is [usually] bleached, and then the pigment that's put on is like a kind of lavender ash," Irwin explains. "I call it smoked lavender because it looks like [it has] a smoky tone. I've been looking at a lot of the colours that are coming through from Asia and this trend of blue-silver, very deep ash tones, mixed with purple is one that I'm seeing a lot."
This colour provides a cool contrast with most skin tones. "It works really well on somebody that's going grey, as well," Irwin continues. "It's really about when the pigment is removed—putting these tones in and glazing all over looks really, really good."
5. Fawn-toned blondes
"A clear change for autumn-winter is that so many of the tones are going to be kind of around camel and fawn shades," says Irwin, who is also creative director for John Frieda Salons. "Because we're going to be seeing so much more of these sort of colours, I'm predicting that the blondes will change." She adds that the trending blondes will see vanilla, buff and fawn tones running through them—and that, as a colourist, she has been particularly inspired by colours seen in French pastries like the mille-feuille.
6. Jet brunette
As seen at shows like Versace, brunettes will also get much deeper for autumn 2023. Irwin describes the jet brunette trend as "in between a jet black—like a really deep noir—and a brown. It's deeper at the root, then it goes off into something that is more multidimensional on the mid-lengths and ends.
"This much deeper, darker, almost gothic look has been very strong for the last few years; the difference now is we're layering glosses and glazes [to achieve it]," she continues. "It's this trend of doing multidimensional brunettes, almost what they used to call babylights, very fine pieces in kind of cooler brunette shades. The jet brunette is way more glossy and deep on top. [We're seeing] a big move away from balayage trends into something that's much more of a total colour."
7. Root clash
Feeling especially bold like Billie Eilish? "While we will see luxury colours in natural hues we will also get the fun of an old favourite coming back for autumn," Brownsell says of the root clash or dip dye trend. "The key to the trend is to keep your overall colour quite neutral, either a clean blonde or an even mid-to-dark brown."
Our expert notes that, while colour can be painted straight over blondes, "darker hair types will need to bleach their hair first and then tone it to create a clean base for your colour," she advises. "These classic two-toned techniques can be adapted to all hair textures and lengths—to maintain, touch up your root or ends every 6-8 weeks and tone and/or colour."
Celebrity news, beauty, fashion advice, and fascinating features, delivered straight to your inbox!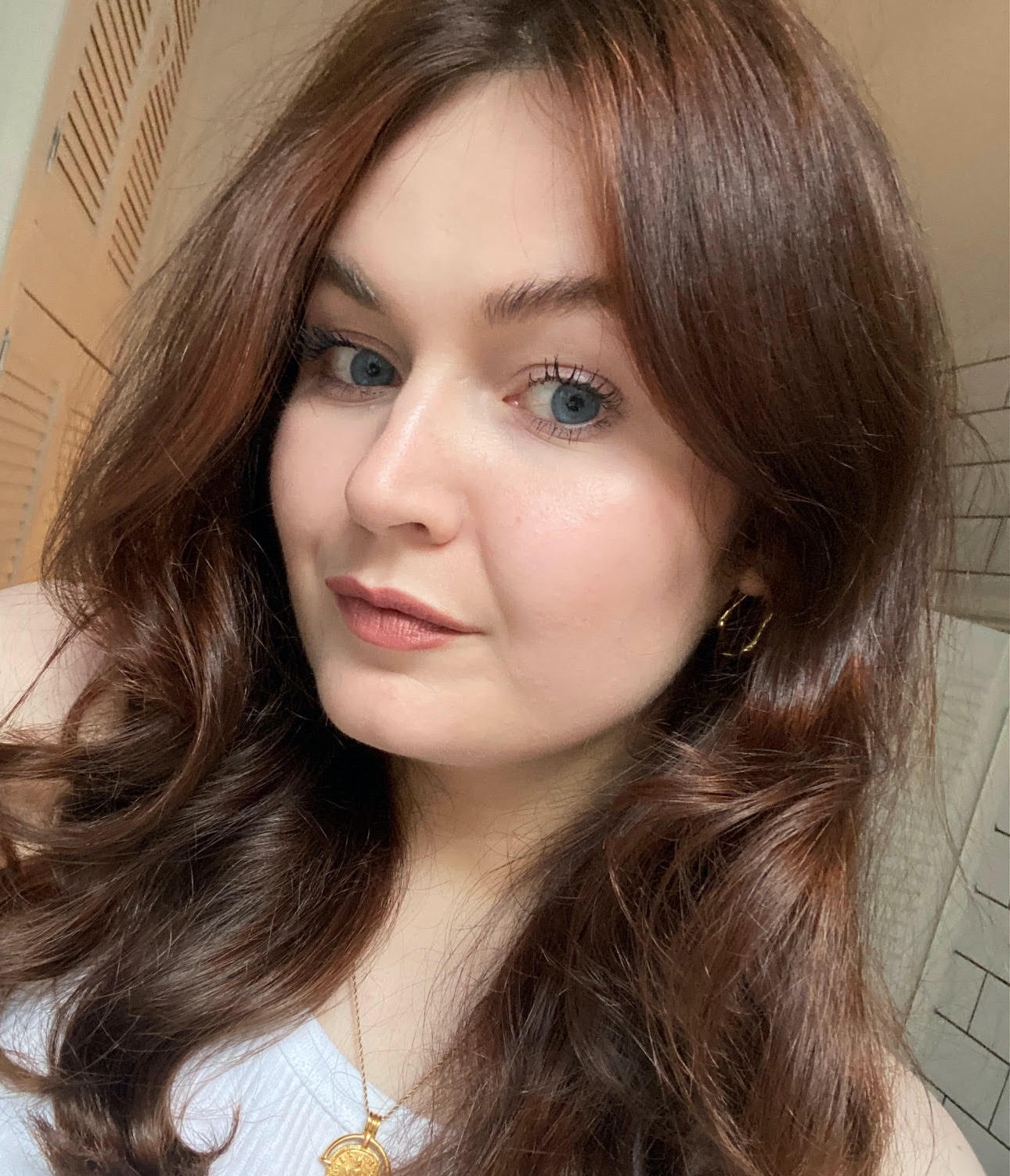 Lucy is a freelance beauty editor and contributor at Marie Claire, and has written for titles including Glamour, Refinery29, Popsugar, woman&home and more. She was previously Marie Claire's junior beauty editor. During her career, she's covered everything from backstage beauty at fashion week to interviews with famous faces like Drag Race royalty and Little Mix. As for her beauty ethos, she's a big advocate for not having to spend a fortune on beauty products to get good results, and when she's not got beauty on the brain you'll find her reading or hanging out with dogs.