We've done the research—these are the 11 most popular perfumes of 2023 so far
According to two of the biggest beauty retailers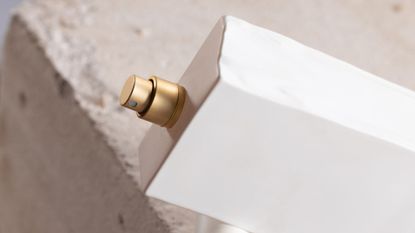 (Image credit: Getty Images/FabrikaCr)
The best perfume can be one of the most difficult (if not the most difficult) beauty products to buy. Given it's such a subjective, personal experience, it's hard to tell from just descriptions alone. And with the most expensive perfumes often taking top spot, it's no cheap feat finding your scent soul mate. That's often where we as beauty editors come in to help you find your signature scent. Expert opinion aside, the other indicator of how great a perfume is, is the sales and search stats—the figures don't lie.
So, in a bid to find the most popular perfumes of 2023 so far, we've done some digging. We asked some of the biggest retailers out there to give us the intel on what perfumes are selling best for them. We have also scoured social media sites to see what the most searched for fragrances have been.
The results were surprising in some elements and totally predictable in others, but it's given us plenty of scents to bookmark to treat ourselves to this year. First, let's look at some of the most stand-out trends thanks to Lookfantastic's expert data. Then, read all of our tips on how to apply perfume and make it last longer.
Top Black Friday perfume deals today
If you want to see all of the top perfume deals for Black Friday, we've come up with a huge list of the very best deals, including our editor's picks.
The biggest perfume trends of 2023
Unisex fragrance
This is the year we finally stop being so hung up on gendered fragrances. Look Fantastic found that, of its best-selling fragrances, the top three were 'unisex'. With Tom Ford and YSL taking top spot, "both fragrances offer a more distinctively unisex appeal, suggesting that less stereotypically male versus female fragrances are rising in popularity and are stepping into the mainstream," explains Lillie Ellis, director for fragrance at Lookfantastic.
Lillie explains that this is also the case with Hermès, with its most popular fragrance, Terre d'Hermès Eau de Toilette.
Hair perfume
Sure, hair perfume is nothing massively new but the sector sure are growing—and fast. Lillie reports a 25% search increase on Lookfantastic and 33% search impressions increase for the product type, noting Balmain Hair Silk Perfume being the most popular hair perfume onsite. It's a great way to keep your lengths smelling great without the cost of an Eau de Parfum.
Skin scents
For Cult Beauty, Escentric Molecules Molecule 01 was in the top five bestsellers. Marie Claire reported on the best skin scents earlier this year, noting their allure is all down to smelling unique on everyone. Sometimes known as pheromone perfumes due to their ability to smell like you but better, these are the perfect picks if you don't want people to know you're wearing perfume, but instead just want to smell really good.
Vanilla notes
When it came to popular notes, sweet and woody scents took the top spots, but it seems vanilla is closely following them. "There has been a significant increase in demand for "vanilla perfumes, with a 41% increase compared to last year", reveals Lillie. There was a time where vanilla was reserved for adolescent scents. Nowadays, the fragrances have never been more elegant, blending notes together to give us that nod to nostalgia but with a modern edge.
Perfume mists
Another interesting Lookfantastic insight is the rise in perfume mists, blending out love of perfume's longevity with ease and fun. With a huge 1051% increase this year, the category is growing rapidly, most of which is down to Sol de Janeiro fragrances (more on that later).
Mini perfume
In a shock to no one, we're all still obsessed with minis. The reason is twofold. The first is that during the summer months, we want to take our signature scents to the beach without taking up precious space in those tiny plastic carry-on bags. The second could be down to the cost of living. With prices going up, there's less money to spend on things like fragrance. Yet, many of us still crave that slice of luxury. That's where fragrance miniatures come in. Lookfantastic saw a whopping 6951% increase in searches for the term, and a 50% increase compared to last year with mini perfume and travel perfumes.
These tiny versions are also great to have if you're looking to sample a few new fragrances without risking a full-size expense.
The 11 most popular perfumes 2023
1. Sol de Janeiro Brazilian Crush Cheirosa 62 Perfume Mist
Sol de Janeiro Brazilian Crush Cheirosa 62 Perfume Mist
TikTok is responsible for making this one a viral sensation, which is the bottled scent of the brand's famous Bum Bum cream. With notes of pistachio, vanilla and salted caramel, it's a true gourmand that people can't get enough of. With Cult Beauty, Lookfantastic and Space NK claiming this as one of the most searched for (and bought) scents of the year, it's graduated from viral sensation to cult favourite. In fact, as of right now, Space NK has sold 87 in this week alone.
2. Tom Ford Ombré Leather Eau de Parfum
Tom Ford Ombré Leather Eau de Parfum
Tom Ford fragrances aren't cheap, but they're worth every penny on longevity alone—being up there in the top three most popular on Lookfantastic proves it. Known as one of the original leathery scents, this one is lighter and fresher than others. It's also a great choice to welcome in the colder weather with its woody notes.
3. Yves Saint Laurent Libre Eau de Parfum
Yves Saint Laurent Libre Eau de Parfum
Floral with a twist, Libre is not classically 'feminine' thanks to notes of cedar giving a woody edge and lavender giving it a fresh, clean vibe. Lookfantastic reported this beautiful number as being in its top three most popular scents of the year so far.
3. Giorgio Armani Acqua Di Giò Eau de Parfum
Giorgio Armani Acqua Di Giò Eau de Parfum
Yep, fragrances typically marketed towards men can fall into the unisex group. This super-fresh, marine scent has proved a bestseller for retailer John Lewis this year. A classic in the 90s, in 2023, John Lewis has seen sales of this cult fragrance surge by 29%
5. Le Labo Santal 33 Eau de Parfum
Le Labo Santal 33 Eau de Parfum
A classic that needs no introduction, Le Labo Santal 33 remains the bestseller on Cult Beauty thanks to its woody, powdery, leathery notes. Inspired by the American West, it's easy to wear, sexy and long-lasting.
6. Hermès Terre d'Hermès Eau de Toilette
Hermès Terre d'Hermès Eau de Toilette
Although a traditionally 'masculine' scent, the citrus element of this perfume makes it a fantastic option for all. It has been a classic for year, and it seems this scent is making a comeback with Lookfantastic reporting it as being one of the most popular 2023 scents.
7. Escentric Molecules Molecule 01
Escentric Molecules Molecule 01
Want to smell like you but better? Escentric Molecules Molecule 01 is for you. Thanks to the note Iso E Super, this fragrance is wonderful in its subtlety and uniqueness on every individual. This one earned itself fourth spot on Cult Beauty's top fragrance purchases.
8. Frédéric Malle Portrait of a Lady Eau de Parfum
Frédéric Malle Portrait of a Lady Eau de Parfum
Portrait of a Lady is a timeless, iconic, stunning fragrance that is likely to always have a spot in the top perfumes (top five in Cult Beauty's stats to be specific). Although it's rose-based, it's the most sophisticated floral scent around thanks to its blend of clove and blackcurrant. Once you spritz this, you won't go back.
9. Ariana Grande Cloud Eau de Parfum
Ariana Grande Cloud Eau de Parfum
This particular fragrance has topped bestsellers lists since it launched a few years ago, and things don't seem to be slowing down for Ariana Grande perfumes. If you like the warming sweetness of Maison Francis Kurkdjian Baccarat Rouge 540, chances are you'll love this. Research by Landys Chemist shows that Cloud has received over 1.8m online searches, and it's still proving one of the most popular perfumes on social media with over 135m views for #arianagrandecloud on TikTok.
10. Huda Beauty Kayali Vanilla 28 Eau de Parfum
Huda Beauty Kayali Vanilla 28 Eau de Parfum
This isn't your standard vanilla, which is what makes it so popular on Cult Beauty. Think less sickly sweet and more woody than other perfumes out there. It's sophisticated while still being playful and utterly delicious. With vanilla scent popularity on the rise, this one is going to be a popular choice year-round.
11. Kilian Love Don't Be Shy Eau de Parfum
Kilian Love Don't Be Shy Eau de Parfum
This is one of the most popular celebrity-favourite perfumes, worn by Rihanna. Created to emulate the first moments you spent with a new lover, filled with stolen kisses and plenty of giggles, it's playful, sexy and sophisticated. A perfect option for date night, despite the season. This is up there in Cult Beauty's top ten most popular fragrances this year.
Celebrity news, beauty, fashion advice, and fascinating features, delivered straight to your inbox!