We've got the intel—these beauty advent calendars deliver the best savings (and value for money)
FYI, you can save over £1,000 on some of these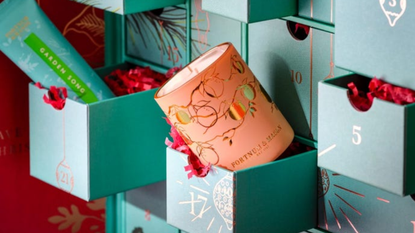 (Image credit: Fortnum & Mason)
It's no secret by now that we're huge fans of beauty advent calendars here at Marie Claire UK. From the best beauty advent calendars overall to the best luxury and affordable options, we've rounded up a fair few of our favourites. But which ones are the best value beauty advent calendars?
As a shopping editor, finding the most coveted products at the best prices is my happy place, so I have a particular interest in advent calendars that offer incredible value for money. While I still adore more traditional advent calendars (is there anything better than opening a window to a little chocolate treat each morning?), beauty advent calendars often offer the biggest savings when compared to buying the products individually.
Misumi Skincare examined every beauty advent calendar available in 2023, comparing the value of the contents with the price shoppers will end up paying to deduce which calendars offer the best savings.
Their research revealed Net-a-Porter's 'The Ultimate Gift Set' advent calendar as the most cost-effective option (with an impressive £1,057 saving), followed by Cult Beauty's advent calendar which takes 2nd place .
Not only will you be making a huge saving on these buys, the picks come editor-approved, too. The Liberty, Fortnum & Mason and Sephora calendars also grace the ranks of this list, many of which the MCUK beauty team have already given their seal of approval on. Beauty advent calendars only make sense (from both a financial and sustainable view point) if they're filled with products you're actually going to use, after all.
Keep scrolling to save some serious money on the best value beauty advent calendars below…
Best value beauty advent calendars 2023: Quick links
1. Net-a-Porter The Ultimate Gift Set | £275 (worth £1,332) savings: £1,057
2. Cult Beauty Advent Calendar 2023 | £200 (worth £1,000+) savings: £800+
3. Sephora Advent Calendar 2023 | £189 (worth £1,045) savings: £856
4. Liberty Beauty Advent Calendar 2023 | £250 (worth £1,043) savings: £793
5. Fortnum's Beauty Advent Calendar 2023 | £260 (worth £1,020) savings: £760
6. Dr. Barbara Sturm Advent Calendar 2023 | £450 (worth £1,118) savings: £668
7. Fenwick 12 Days of Beauty Calendar | £165 (worth £791) savings: £626
1. Net-a-Porter The Ultimate Gift Set
Net-a-Porter The Ultimate Gift Set
Officially the best value-for-money beauty advent calendar out there, you'll save an impressive £1,057 on Net-a-Porter's advent calendar offering.
Valeza Bakolli, Junior Shopping Editor says: "Though described as a gift set, this really is the ultimate beauty advent calendar. I'm obsessed with the luxe contents, including pieces from Westman Atelier, Sarah Chapman and 111SKIN. You'll also be treated to an Anissa Kermiche candle and other accessories, and can we please take a moment for the unreasonably chic packaging?"
2. Cult Beauty Advent Calendar 2023
Cult Beauty Advent Calendar 2023
Valeza says: "Cult Beauty's advent calendar is hands down my favourite option for 2023. Not only are you making a huge saving (I mean, it's 3rd place in this list for a reason), but the product selection is truly superior to most of the ones I've seen. It has 39 products—20 of them full-sized—and you can take an extra £25 off right now."
3. Sephora Advent Calendar 2023
Sephora Advent Calendar 2023
I was so excited for Sephora's beauty advent calendar to launch, I wrote an entire love letter to it. TLDR: it's incredible value for money, packed full of the most highly-coveted beauty brands and comes in the most stunning reusable box.
Katie Thomas, Senior Beauty Editor says: "Falling right between luxury and affordable, this is a beauty-lovers dream calendar. I'm struggling to find one product in this calendar that doesn't excite me. It has my go-to skincare brands: Drunk Elephant and Medik8, as well as Tarte Cosmetics (exclusive to Sephora), which I have been dying to try for as long as I can remember. Oh and it has Rare Beauty, which I have recently become obsessed with."
4. Liberty Beauty Advent Calendar 2023
Liberty Beauty Advent Calendar 2023
It's just not Christmas without the annual shopping trip to Liberty, so of course the Liberty beauty advent calendar is one of the best beauty buys you can invest in this festive season. The surprisingly good discount on the contents is just a bonus, really.
Katie says: "Let's be honest this is arguably the most iconic beauty advent calendar. It was definitely the one that really got me properly excited about beauty calendars all those years ago. I have kept the boxes from previous years and reused them for my children. 2023's offering, deigned by artist Clym Evernden, is completely beautiful and I desperately want it for my collection. The contents inside are, as you'd expect, incredible and this year include some accessories, like chic hairclips and a gold bracelet from Estella Bartlett. Who needs a jewellery advent calendar, eh?"
5. Fortnum's Beauty Advent Calendar 2023
Fortnum's Beauty Advent Calendar 2023
Filled with all the luxurious options you'd expect from the heritage British brand, the Fortnum's advent calendar isn't one to miss—especially with a saving like that.
Shannon says: "The thing that makes the Fortnum & Mason advent calendar for 2023 so great is the calibre of products inside. This advent calendar showcases some of the luxury beauty space's most exclusive products. I'm talking Acqua di Parma body products, Wildsmith Skin skincare, La Bouche Rouge make-up and Kure Bazaar nail polish. With 30 products (22 of which are full size), it is perfectly curated and, frankly, I'm not sure I could have made a better edit myself."
6. Dr. Barbara Sturm Advent Calendar 2023
Dr. Barbara Sturm Advent Calendar 2023
Though this advent calendar may be on the pricier side, you're paying less than half what the contents are actually worth. Including a carefully curated selection of Dr. Sturm's most loved skincare products, it makes an excellent Christmas gift. And yes, you do count as a suitable giftee.
7. Fenwick 12 Days of Beauty Calendar
Fenwick 12 Days of Beauty Calendar
Though this may be the most affordable beauty advent calendar on this list, the discount is still remarkably impressive.
Valeza says: "This beauty advent calendar contains basically every luxury brand and product I've had my eye on recently, from indulgent Augustinus Bader and EviDenS items to everyone's favourite Escentric Molecules 01 scent. With 12 full and travel-sized treats inside, it makes the perfect Christmas Eve gift, as you can open one on each of the 12 days of Christmas (goodbye mid-Christmas lull). At well under £200 and bursting full of high-end beauty products, it's a great option if you're after a luxury calendar at a slightly more affordable price point."
Celebrity news, beauty, fashion advice, and fascinating features, delivered straight to your inbox!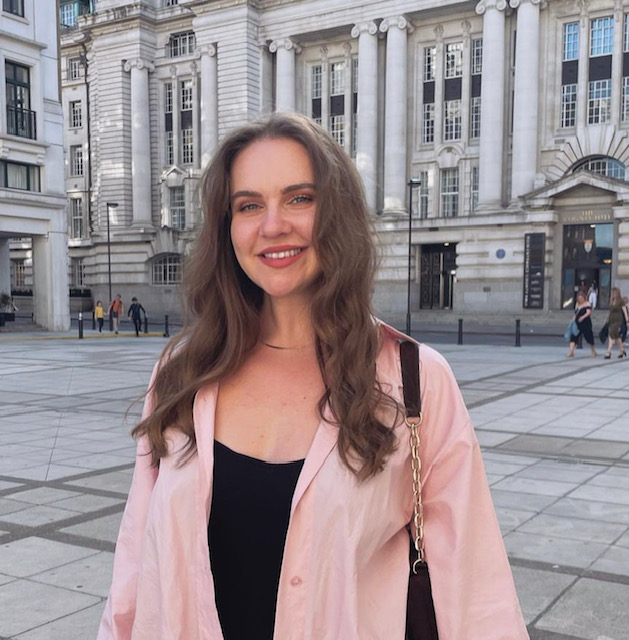 Valeza Bakolli is Marie Claire's Junior Shopping Editor. She previously worked at BuzzFeed, where she honed her skills in all things shopping - from gift guide curation to being first on the scene to feature the latest fashion and beauty drops. She's made it her mission to encourage people to shop mindfully and with purpose. That's why she dedicates hours of her time every day to finding the best products online so you don't have to - from small and sustainable businesses wherever possible, of course.