I don't believe in switching up my beauty routine with the seasons—but I am adding these 9 new products to my rotation this month
This month's Beauty Desk Drop is all about leaning into those cosy autumn vibes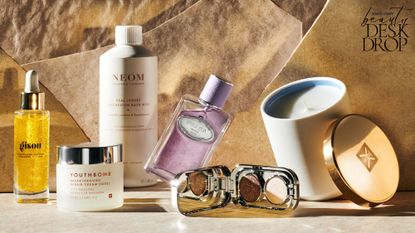 (Image credit: Future)
Autumn is officially here and this month's Beauty Desk Drop is an ode to that. The nights are drawing in, there's a slight chill in the air and I've already started my annual Gilmore Girls binge. And despite everyone telling me it's time to switch up my beauty routine for the colder months with the best new beauty products (a thicker night cream and intensive hair mask are widely deemed necessities), I'm going to be brutally honest with you—I never take the advice.
You see, I'm a creature of habit. While I do enjoy following the latest autumn hair trends and autumn nail trends, when it comes to my daily routine I like to keep things as is. If you think I'm going to stop using my cleanser or bath soak before I've even finished the bottle just because the seasons have changed, you'd better think again.
However, over the past month or so I have received a record number of new beauty products—and only a handful have impressed me enough to make me park the products I'm currently using (of course, I'll still come back to them). Below, you'll find the best new beauty launches of the past month—and you can ignore all other recommendations.
1. Les Infusions de Prada Infusion de Figue
Les Infusions de Prada Infusion de Figue Eau de Parfum
Best new perfume
Specifications
Size: 100ml
Blend: Eau de Parfum
Key notes: Green mandarin, lemongrass, spearmint, citron, accord figue, fennel, lentisque, orange blossom, galbanum, incense, white musk
I'm a sucker for fig perfumes—they have a warming comfort that I just can't get enough of. This new launch from Prada had me weak at the knees from first sniff. I jotted down my initial impressions the first time I spritzed it: "At first, it's earthy, crunchy and green, but it dries down to a sweet, juicy, warm and creamy delight. It's like yanking a fig straight from its branch, tearing it in two, sprinkling it with sugar and then sucking the juice out." I've worn is almost every day since it first arrived on my desk.
2. Beauty Pie Youthbomb™ Breakthrough Repair Cream
Beauty Pie Youthbomb™ Breakthrough Repair Cream
Best new moisturiser
Price shown is members' price.
Up until this year, I wasn't a moisturiser kind of girl. A hydrating serum or lotion alone has always proved enough for my oily skin. However, in recent months my skin shifted gears, and now it craves a hardworking cream. This new launch from Beauty Pie ticks all of the boxes. It's not too thick but nourishing enough for drier skin types. Plus, with a bunch of seriously high-tech and efficacious ingredients (I'm talking peptides, niacinamide, bakuchiol and polyglutamic acid), it does all of the plumping, firming, evening and brightening work of a serum in one simple step.
3. Dior Base Vernis
Dior Base Vernis
Best new nail polish
I have long been a fan of Dior's base coats. The brand's Base Abricot polishes weren't just great for applying under darker polishes, but they also looked stunning on their own as milky nudes. Last month, Dior reinvented its nail polishes entirely—with Peter Philips heading up a shade rethink and reformulation.
This base coat isn't quite as pigmented as the original Base Abricot, meaning it doesn't delivery the same milky-nude finish (which, I'm not going to lie, I'm sad about). However, it's excellent for its intended use as a base coat. It perfects the look of bare nails and strengthens the nail itself—creating the ultimate base for salon-like results at home.
4. Maison Francis Kurkdjian Es Cap Scented Candle
Maison Francis Kurkdjian Es Cap Scented Candle
Best new candle
Candle season is here. My burn of choice this autumn is this from luxury fragrance house Maison Francis Kurkdjian. I'm a big fan of Francis Kurkdjian as a perfumer (he really is one of the best in the world), and this candle lived up to every expectation I had. Its inspiration comes from a holiday home in Formentera—the blue sky, the summer sun, the light breeze and a fresh fig tree (no surprise it's made this list). To me, it's the epitome of quiet luxury in candle form. It's subtle and unimposing but undeniably chic.
5. Neom Real Luxury Magnesium Bath Milks
Neom Real Luxury Magnesium Bath Milk
Best new bath soak
It's no secret that I'm a bath lover. I have an hour-long soak every night, without fail. This new bath milk from Neom has helped me welcome autumn in luxurious style. The lavender, jasmine and sandalwood aroma fills the whole house and invokes a sense of unparalleled calmness. Plus, the nourishing formula leaves limbs silky soft. If you're after a new bath soak this season, make it this one.
6. La Roche-Posay Effaclar Duo+M
La Roche-Posay Effaclar Duo+M
Best new skin treatment
If, like me, you've ever struggled with acne, chances are you will have heard of La Roche-Posay Effaclar Duo. It is, without question, one of the best creams for acne-prone skin. This new iteration contains a new ingredient, Phylobioma, which tackles active breakouts, as well as reducing the overproduction of sebum—and is suitable for use on all skin tones. It's a feat.
7. Gisou Honey-Infused Hair Repair Serum Intense
Gisou Honey-Infused Hair Repair Serum Intense
Best new hair serum
My thin, fine hair isn't usually too hot on hair oils—although my super-long strands are prone to dryness and breakage, so need all the help they can get. This new serum from one of my favourite haircare brands, Gisou, is perfection. Formulated with pure, encapsulated honey, it helps to nourish and protect strands, while also strengthening split ends to prevent breakage. I can't get enough.
8. Nécessaire The Body Cream
Nécessaire The Body Cream
Best new body cream
I'll be honest, I didn't think the Nécessaire line-up was really missing this product. I love everything Nécessaire have ever produced, and the brand's body lotion is the ultimate daily body moisturiser. However, since trying this rich body cream, I'm willing to admit that I was wrong. While the lotion is still good enough for me to use year-round, this thick cream leaves limbs hydrated in a way that has them glowing with healthy radiance. My only gripe is that the glass jar is heavy, so I'd like to see a refillable option.
9. Rabanne Highly Pigmented Mini Eyeshadow Palette
Rabanne Highly Pigmented Mini Eyeshadow Palette
Best new eyeshadow
I've got to be honest, I am so bored of new make-up launches. Unless it's a game-changing mascara or a new hydrating skin tint that I can use every day, I'm over it. Having said that, my social calendar is already starting to fill up, and for the first time in a long time, I've found myself dusting off old eyeshadow palettes. This mini duo from Rabanne's new make-up line is all I need to create an exceptional evening eye look.
Celebrity news, beauty, fashion advice, and fascinating features, delivered straight to your inbox!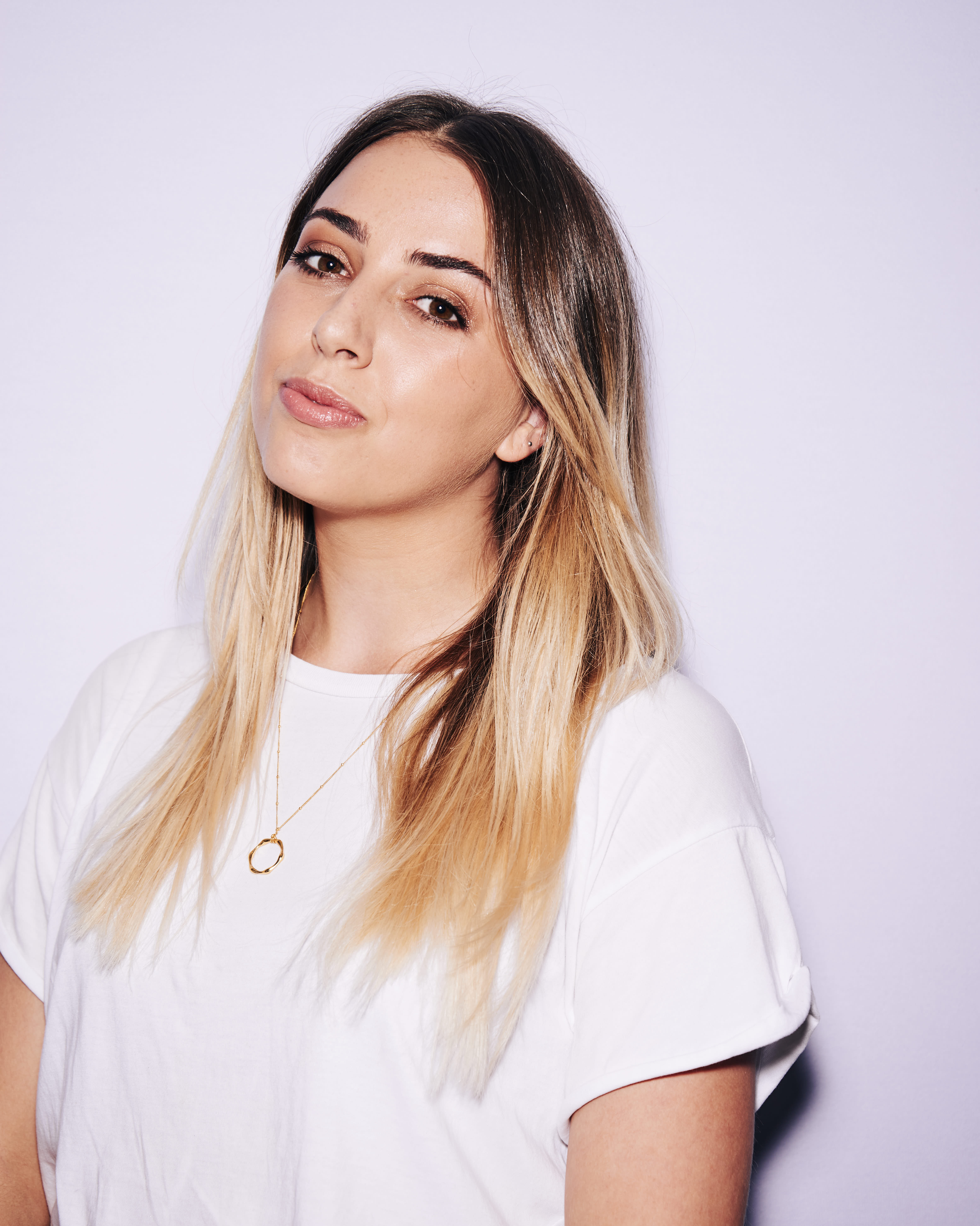 Shannon Lawlor is the Executive Beauty Editor at Marie Claire. With nearly a decade of experience working for some of the beauty industry's most esteemed titles, including Who What Wear, Glamour UK, Stylist and Refinery29, Shannon's aim is to make the conversation around beauty as open, relatable and honest as possible. As a self-confessed lazy girl, Shannon has an affinity for hard-working perfumes, fool-proof make-up products and does-it-all skincare.