Katy England Talks British Style
The fashion stylist extraordinaire turns film director to explore British style and design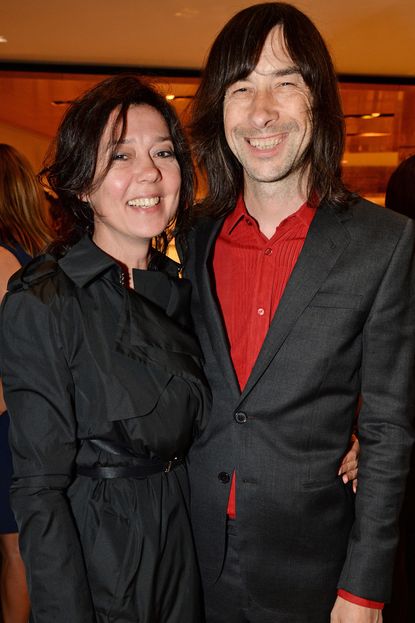 The fashion stylist extraordinaire turns film director to explore British style and design
Katy England is without a doubt one of the world's leading fashion stylists. Starting her career at the end of the eighties after graduating from Machester Polytechnic, Katy is responsible for much of the way we see fashion, through her work with designers, photographers and magazines.
Now, Katy has turned film director for the first time with a short film for Vauxhall. Entitled 'Made in England', the five minute movie captures a 24 hour window of life in Britain in 2013 and explores everything that is great about British style and design.
Speaking about why she thinks British style is so important and influential, Katy told us: I feel British kids are not afraid to assert their individuality. Our street culture allows them to be who they want to be and be free to express that in the way they chose to dress. The accessibility of fashion now we are in the digital age allows kids all over the country to see what's happening on the catwalk, high street, music scene, vintage stores and mix it all up to create their own unique point of view, that's something that became very apparent as I was researching the project. The merge of decades, mix of gender, punk mixed with goth or new romantic or rocker. Anything goes, there's no uniform policy, it's all about the mix.
We think Katy's captured the spirit of British style brilliantly. But then, we wouldn't expect anything less from the innovative image maker.
Oh, and see if you can spot a cameo from Primal Scream frontman, and husband to KAty England, Bobby Gillespie...
Got a tablet? You can now download Marie Claire magazine straight to your iPad, Kindle (just search the store for 'marie claire magazine'), Nook or Google Nexus.
Celebrity news, beauty, fashion advice, and fascinating features, delivered straight to your inbox!