Kim Cattrall's 15-pound weight gain
The star has opened up about having to bulk up for a brand new role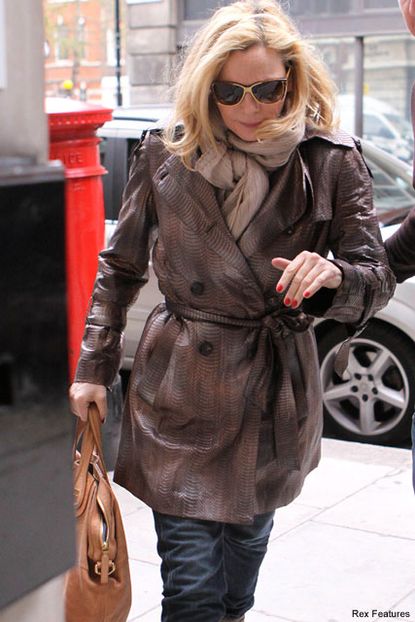 (Image credit: Rex Features)
The star has opened up about having to bulk up for a brand new role
Sex and the City star Kim Cattrall has opened up about having to bulk up for a brand new role.
SEE MORE SEX AND THE CITY PICS HERE
The actress has revealed she had to put on 15 pounds a new role in independent film, Meet Monica Velour.
'He was very adamant about me gaining a lot of weight,' she told New York Magazine of director Keith Bearden.
'He wanted me to gain like 35 pounds!
But Kim didn't have time, so settled with 15 for the role, which sees her play a character far from her Sex and the City alter-ego Samantha.
'I didn't have enough time to do it safely with a doctor's care,' she said.
'But what I did was I put on fifteen pounds, and that was comfortable. I could do that. I just didn't exercise at all.'
But despite Kim's dedication to the role, the star still didn't like watching herself on screen.
'Most of the time as an actress, you want to look desirable, you want to be pretty, you want to be sexy, you want to be lit properly - whereas here there were days when I didn't even have any makeup on,' she revealed.
'There were days when they actually changed the light to make me look harder and more overweight.'
What are your thoughts on Kim's recent weight gain? Let us know your verdict below.
Celebrity news, beauty, fashion advice, and fascinating features, delivered straight to your inbox!