Elle Macpherson: I posed for Playboy on my own terms
Supermodel Elle Macpherson has said she was happy to pose naked for Playboy, but insisted it be done on her own terms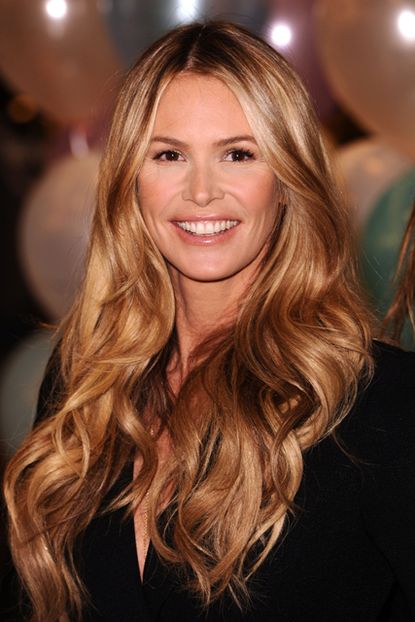 (Image credit: REX)
Supermodel Elle Macpherson has said she was happy to pose naked for Playboy, but insisted it be done on her own terms
Supermodel Elle Macpherson has said she was happy to pose naked for Playboy, but insisted it be done on her own terms.
It must be easier for Elle Macpherson to strip naked in front of the camera than it would be for most, but even when you're one of the most beautiful women in the world it's nice to have a bit of control over who see's what.
Talking to the Daily Telegraph Elle says that after appearing naked in the film Sirens (opposite Hugh Grant) the press so vigorously hunted for nude photographs that she decided to take matters into her own perfectly manicured hands.
PICS: SEE ELLE MACPHERSON'S STYLE HERE
Elle, nicknamed The Body, recalls: 'I said, 'OK, you want naked? I'll give you naked - but on my terms.'
She then contacted photographer Herb Ritts who agreed to shoot her in the altogether and in May 1994 Elle graced the infamous Playboy cover- buying her mother a house with the proceeds.
The Britain's Next Top Model judge has also been vocal throughout the hit show, deciding earlier in the year that contestants should wear more clothes than they had in previous series.
'I'm really interested in the whole, the personality of the girl, and often that's projected in the way they dress and it just felt inappropriate,' she said.
'It's very uncomfortable for a girl to stand in front of people like this, naked, freezing cold, so we just said, 'No, it's not fair'.'
Would YOU strip for Playboy? Tell us in the box below...
Celebrity news, beauty, fashion advice, and fascinating features, delivered straight to your inbox!