Beauty snapchats to follow if you're a beauty addict
Get your daily beauty fix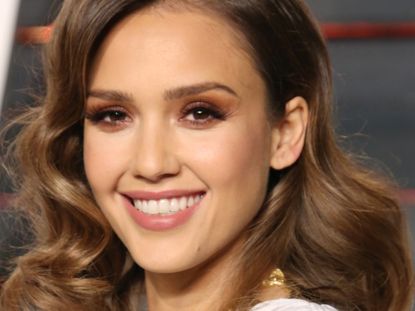 (Image credit: Matt Baron/BEI/Shutterstock)
Get your daily beauty fix
If you're obsessed with beauty and need to consume tips, tricks and general beauty bewilderment on a daily (even hourly) basis you need to follow these snapchats. From A-list celebrities to the hottest beauty bloggers and vloggers out there, these beauty snappers will provide you with a healthy dose of skincare, makeup and hair every 24 hours..
Jessica Alba
snap: @jessicamalba
Actress, model, business woman, is there anything Jessica Alba can't do? Obviously not. Follow her to see her daily beauty routines as well as her pre-red carpet makeup and hair sessions with some of the biggest names in the industry.
Shay Mitchell
snap: @officalshaym
If you're snapchat obsessed and want something new every couple of minutes, you need to follow this Pretty Little Liars star. Some days, she has as many as 5 different hairstyles (thank you lace wigs!) and is always sharing advice on how to get makeup that looks as good as hers.
Kylie Jenner
snap: @kylizzlwmynizzl
Every time she drops a new lip kit, it's a sell out, but if you can't get your hands on the real deal, check out her snaps to see what they look like when they're on, or to simply watch her lip sync to a whole lot of dope tunes.
Jen Atkin
snap: @jenatkinhair
Want a glimpse into the world of celebrity hair? Jen Atkin will take you on an A-list journey, with celebrities like the Kardashians, Chrissy Teigen, Katy Perry and Jessica Alba.
Mario Dedivanovic
snap: @makeupbymario
Meet the guru behind Kim Kardashian's perfectly sculpted face. If you want to know the latest tricks for highlighted cheekbones or a contoured face, click follow on this account.
Hung Vanngo
@hungvanngo
There's a reason why Hung Vanngo is the go to makeup artist for almost every Victoria's Secret Angel, because he likes to accentuate beautiful features, not change or cover them up. Follow him for ideas on how to do your makeup 'naturally' in the best possible way ever.
Manny Mua
@mannymua
This beauty boy blogger has got serious game and he's utterly hilarious too. Follow him for mini product reviews and amazing makeup skills.
Raye Boyce
@itsmyrayeraye
This LA based vlogger will not only give you major hair envy, she'll also show you how to rock hot pink cat-eyes or a deep burgundy lip. And if you love beauty hacks, you'll be hooked.
Amra Olevic
@amrezy
Combing through the internet, you might think that Amra is somewhat of a mystery, but once you start following this talented makeup artist's snapchat, all of her mystery will be revealed and you won't be able to put your phone down.
Huda Kattan
@hudabeauty
Not only is Huda mesmerisingly gorgeous, she's also outrageously talented with a makeup palette and brush. Following the launch of her cruelty-free mink lashes, Huda and her sister, Mona Kattan have created a beauty empire - but we watch her mainly because she's hilariously funny.
Charlottle Tilbury
@ctilburymakeup
When Charlotte tweeted: 'Darlings, I'm now live on snapchat', we literally scrambled to find our phones and hit follow so we didn't miss out on any of her snaps. Celebrities have credited her for giving them amazing skin with her magic cream and anyone who sits in her chair ends up looking like they've been sent down from the gods.
Jaclyn Hill
@jaclynrhill
Expect hilarious rants, jaw-dropping makeup swatches and impromptu singing. With over 2 million followers on Youtube, Jaclyn Hill is fast becoming one of the biggest beauty vloggers out there and once you see her snaps, you'll understand why.
Celebrity news, beauty, fashion advice, and fascinating features, delivered straight to your inbox!